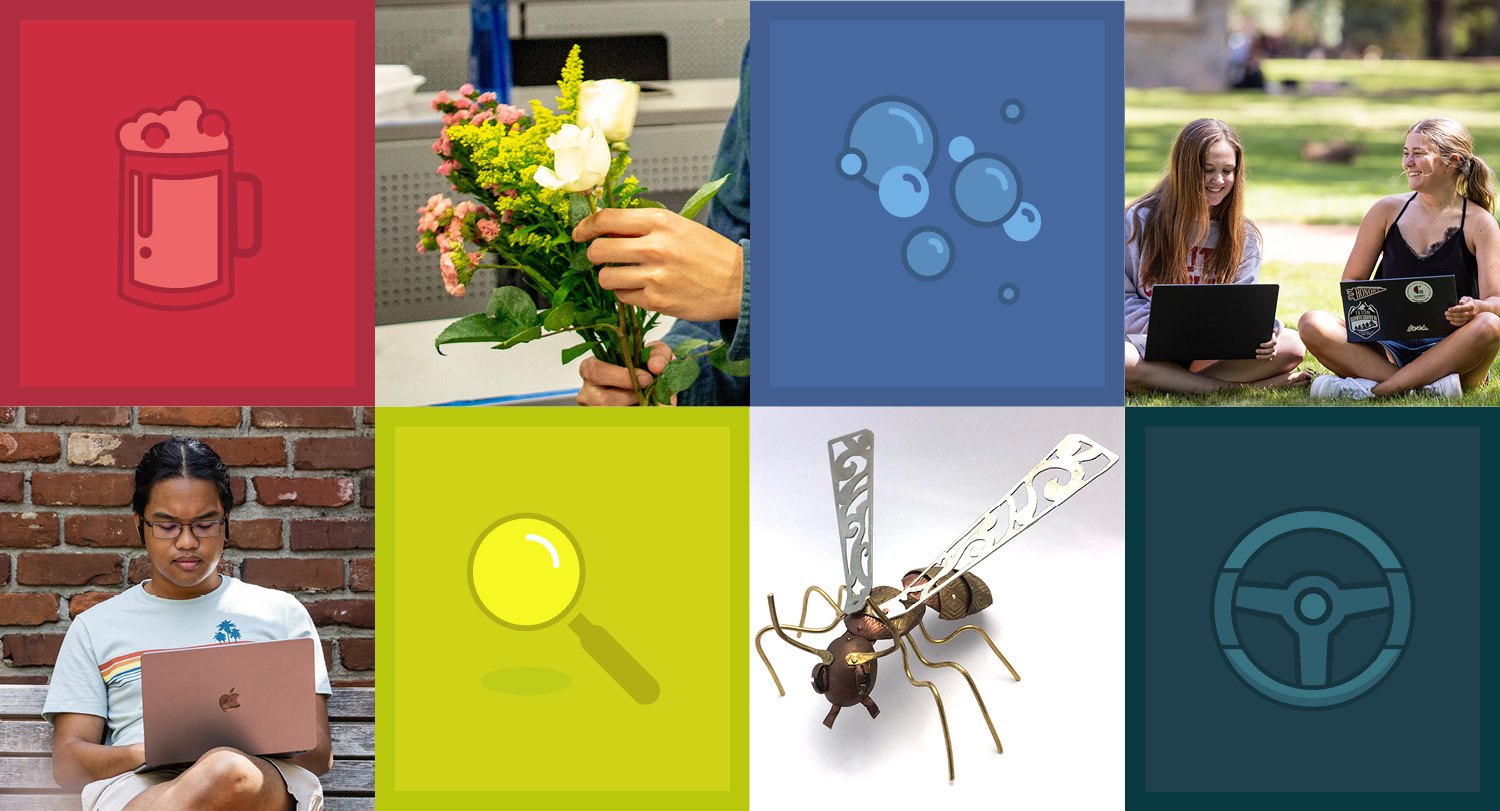 POV: Class registration is upon you. You've met with your advisors; you've got no holds and you know what classes you absolutely have to get into. With all your Ticketmaster skill, you move quickly, registering for courses that have limited seats and are required for your major. Just when you think you're done, you look down at your shiny new class schedule and notice you still need an elective. You don't want to just fill time, you want to learn something, maybe even something fun. But what's out there?
To help you prepare for fall registration on the horizon, we have put together a list of 12 off-the-beaten-path classes to consider to fill that last elective gap. The list is by no means exhaustive. There are a number of unique learning experiences waiting to be uncovered. So, whether you're into sports, true crime, dancing, cooking or even something a little otherworldly, South Carolina has you covered.

Introduction to Jewelry Making ARTS 255
Are you creative and fashionable? Like to work with your hands and make amazing things? Always wanted to use a blowtorch? If you answered yes to any of the above questions, then Introduction to Jewelry Making might be the class for you.
Intro to Jewelry Making gives students the opportunity to get those creative juices flowing through a unique medium that utilizes tools not so easily accessed on the day-to-day. This course has three sections, one of which is taught by Thomas Bosse, who describes his coursework as "a studio art class in which students learn a variety of jewelry techniques including soldering, torchwork, stone setting, fabrication, forging/forming, casting, and more. Students approach contemporary art concepts from a perspective of jewelry and adornment as they create unique designs of their own."
Be warned that this class does have a lab fee and if you want to work on creating silver jewelry, you will have to provide that material yourself. No matter what you decide to create, students will leave the semester with an understanding of jewelry design, their own striking jewelry pieces and the technical skills needed to create them.
Anthropology of Magic and Religion ANTH 206/RELG 360
If you're a Palmetto College student searching for an elective, look no further. This fall you can take a deep dive into cultures across the globe through the inner workings of their beliefs, traditions and myths. This online course takes students on a journey through a number of topics, from the religious concepts of Hinduism and Buddisim, to Native American myth and lore, to Voodoo and Hoodoo, all the way to supernatural assaults from hags and haints. Whether you're an up-and-coming writer looking to find inspiration, a folklore enthusiast or just interested in learning more about the core cultural aspect that is religion, Anthropology of Magic and Religion has you covered.
Interested in more? In addition to Anthropology of Magic and Religion, Stephen Criswell, an English and Folklore professor for USC Lancaster as well as the director of Native American Studies, also teaches an Introduction to Folklore course.
Scuba PEDU 146
Here in the heart of Columbia, you can reach new depths ... in the Blatt pool. Regardless of being just shy of coastline, students have the opportunity to hone their scuba skills and even get certified. As a scuba student, you'll participate in lectures to prepare you for your "in water" training at the Blatt P.E. Center. At the end of the course, you can choose whether or not you want to get certified in scuba diving by making your way to a "body of water," either in-state or out-of-state (think Florida coast).
This course does have a $225 lab fee and students choosing to get their certification out-of-state are responsible for those fees. Certification is not required for your final grade.
Great Discoveries in Archaeology ANTH 219
Our world is brimming with artifacts that tell the stories of civilizations past and in Great Discoveries in Archaeology, you'll uncover some of the most iconic objects and locations found by archaeologists. In this course, professor Joanna Casey says her goal is "archaeological literacy. I focus on the kinds of sites, artifacts and issues that people are likely to encounter in popular media, advertisements, movies, comics or when they travel." So, if you're ready to hop from continent to continent, wandering through history, Great Discoveries in Archaeology is the class for you.

This course will not fulfill general education requirements, but it is still an elective worth taking if you need to fill in your schedule.

Wedding Planning HRTM 362
If you've had a Pinterest board for your wedding day since you were in middle school, we've got the class for you. In Wedding Planning with instructor Roxanne Price, you'll explore the intricacies of the big day by examining socio-cultural, political, economic, religious and legal influences on wedding planning. You will also learn business strategies that will help you serve and consult an array of clients. In addition to becoming a wedding-planning rockstar, you'll partake in a number of hands-on experiences relating to the little moments that make a wedding special, such as cake tastings, menu planning, floral arranging and even calligraphy. Guest lectures from industry professionals will make you even more prepared to take on the challenge of a client's "I do."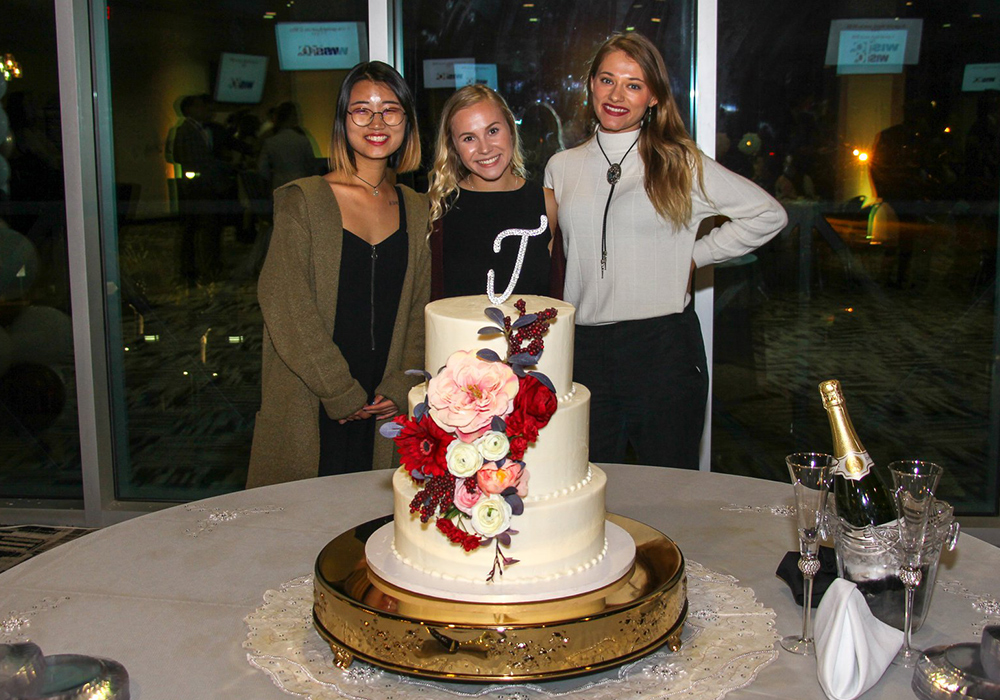 Hip Hop Dance PEDU 100
USC has a number of physical education classes to get you movin' and in this case, groovin'. In Hip Hop Dance, you will practice the ins and outs that are needed to make you a master of the craft. This, and other physical education courses, are taught by local industry professionals and are acceptable for any level of skill. Don't think you have the coordination and are afraid of being embarrassed? Or maybe you've taken some Hip Hop classes before and think this class might not have much left to teach you? Never fear! Course instructors are prepared to show you new tricks no matter your skill level.

Canine Fitness Connection PEDU 100
School can be stressful, but in Canine Fitness Connection, you'll get more than your daily dose of serotonin. In this course, students head to local shelters and make a difference in their community by walking dogs, doing laundry, administering medications and more. Who knows? You might even meet your new furry best friend along the way. Past students have fostered and even adopted the animals they've cared for during the course. But, if you're not ready for that kind of commitment, you can still decompress, give back and play with pups for course credit. Want a better look into the course and the fun you can expect? Check what past students had to say about their experience!
Note that this class does have a $10 fee and might require access to a vehicle to get to the shelters.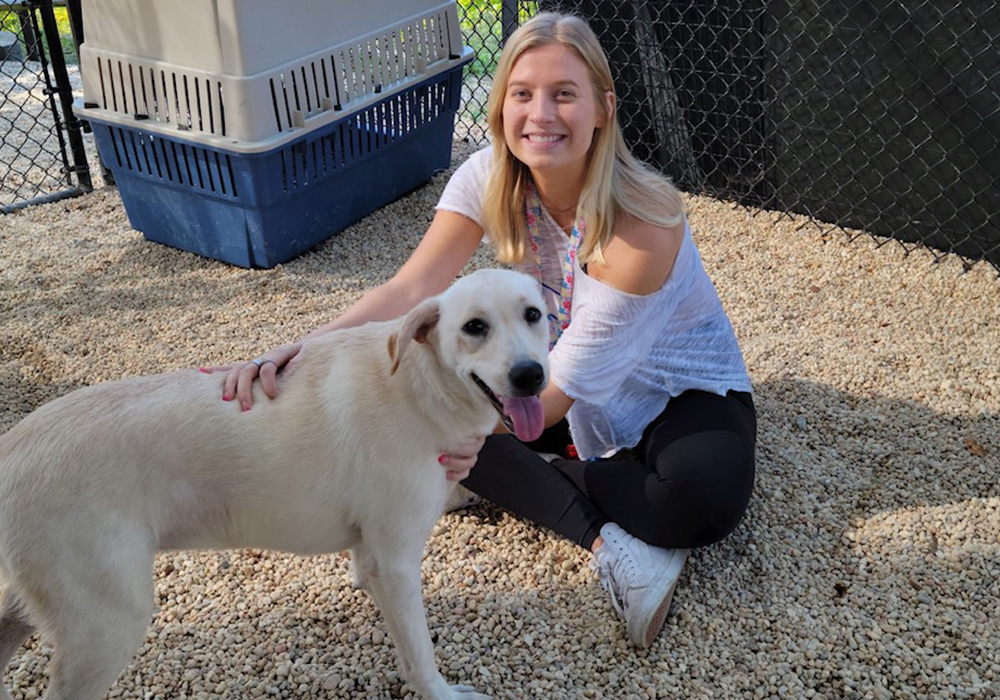 Forensics of Sherlock Holmes ANTH 221
Society has always had an obsession with murder mysteries, sleuthing for clues and finding the culprit. In Forensics of Sherlock Holmes, students will mesh modern forensic science with that of the fictional London detective. You'll discuss in-depth details of forensic science such as the history, forensic pathology, entomology, crime scene analysis and more to become an expert like Holmes. So, if you're a true crime lover, future detective or lover of Sherlock Holmes and murder mysteries alike, Forensics of Sherlock Holmes is sure to become one of your favorite courses at USC.

PSA: Forensics of Sherlock Holmes is not for the faint of heart. This class conducts a fetal pig autopsy and analyzes blood splatter, so beware if you're squeamish.
The Business of NASCAR SPTE 305
A staple of American culture is the Sunday afternoon NASCAR race — one of the most exciting and harrowing sports on television. But how do they make it all happen? From sponsorships to marketing, not many consider the business behind one of America's favorite sports. In The Business of NASCAR, you will get a broad overview of the racing industry through guest speakers who are experts in their fields and turn your need for speed into college credit.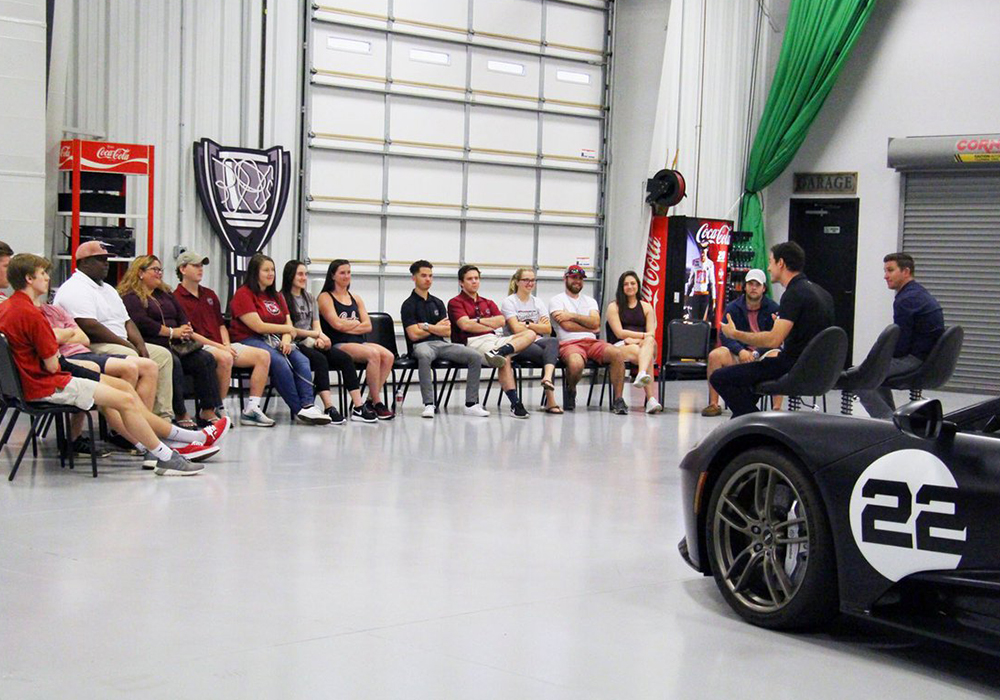 Beginning Shag PEDU 177
Did you know that South Carolina has a state dance? When you take Beginning Shag, you'll learn more than just the steps that make up one of the most iconic dances in the country. In this course, you will learn the history of the Shag with its cultural contributions and become experts in the style variations that make this dance so special. This course is a great way for out-state students to get more in touch with their new home and for in-state students to learn a little more about their state's history. So, put on your dancing shoes and double-time it to the floor.
Breakfast HRTM 161
It's the most important meal of the day and we're serving it up your way. There is no better way to start a Monday morning than with the delicious aroma of fresh pancakes hot from the griddle and all the fixins ready to be devoured. In Breakfast you'll learn the techniques and tricks to making your favorite morning meal, be it grits, eggs, waffles and so much more. The best part? You get to eat all of the culinary delights you make.
Whether you want to improve those cooking skills or you just want to be in a course that feeds you, Breakfast has something for you. FYI, this course runs from August to October and is worth 1 credit hour.
At South Carolina, the possibilities and learning opportunities are endless and as a Gamecock, all you have to do is reach for them. So, take that random class just for fun. Make new friends, develop new skills and create experiences you'll never forget.