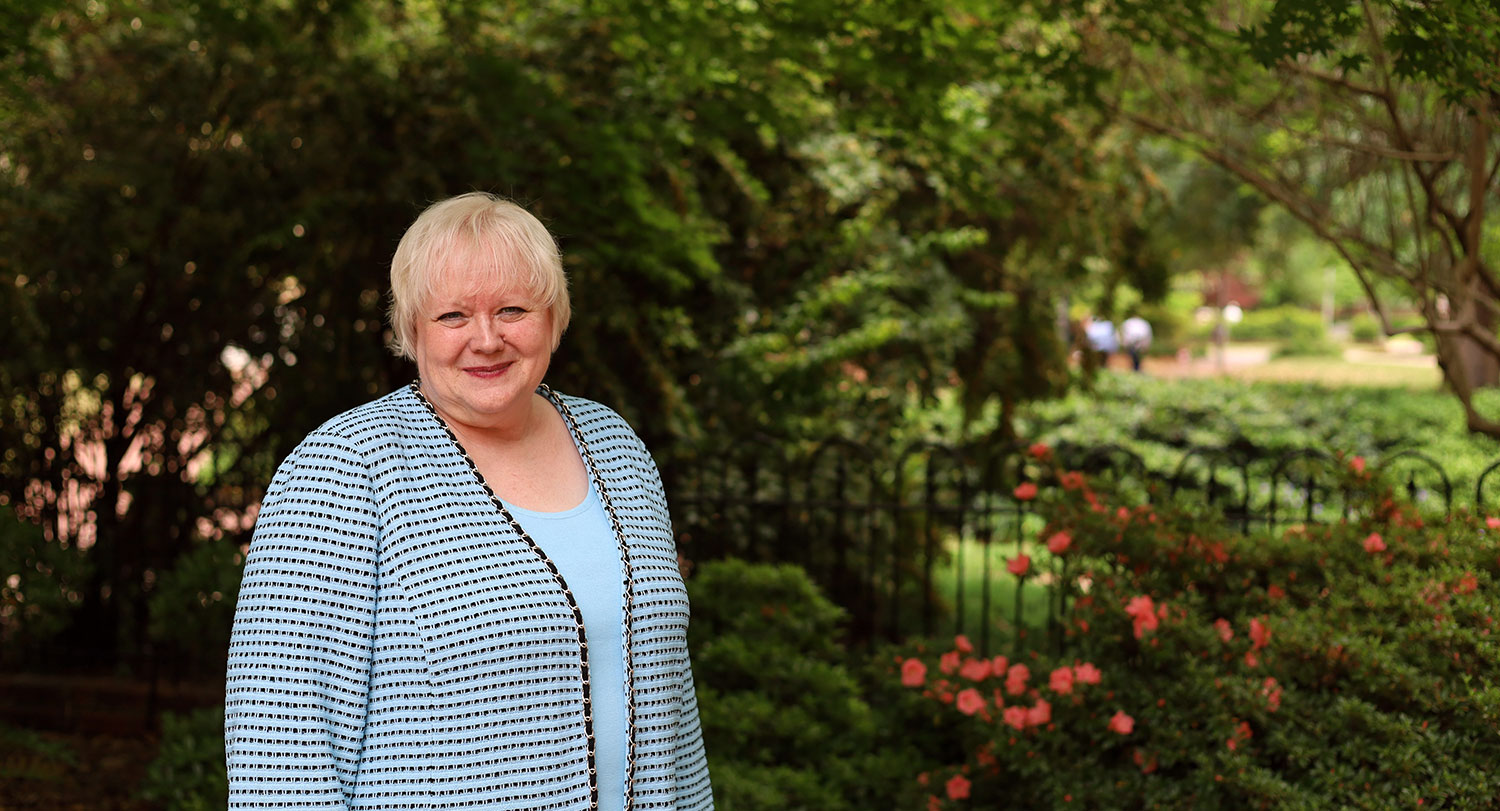 Ann Vail has been selected as dean of the Graduate School, effective July 1.
Vail comes to South Carolina from the University of Kentucky, where she currently serves as a professor in the Department of Family Sciences in the College of Agriculture, Food and Environment. She has a long career in academia: Vail got her start in the academy as a lecturer at Ohio State University in 1988 after six years as a public school teacher. From Ohio State, she headed to the University of Idaho in 1991, becoming an assistant professor of family and consumer sciences. She also held an assistant professor position at Iowa State University from 1996-99.

Vail became a full professor at New Mexico State University in 1999 and head of the Department of Family and Consumer Sciences and the Department of Extension Family and Consumer Sciences in the same year. She has been with the University of Kentucky since 2005, where she served as director of the School of Human Environmental Sciences from 2005-17 and interim dean of the College of Social Work from 2015-19.
Vail's work as interim dean at Kentucky was a valuable experience in revitalizing an underperforming college and learning about what makes for excellent graduate education, and she is excited for the opportunity to innovate and improve the graduate school experience through strong partnerships with various academic and service units as well as university leadership.
"I've read some of the work that the president has done with Imagine Carolina, and it seems to me that this is fertile ground right now for making changes and advancements," Vail says. "It's a very appealing opportunity."
University leadership is also eager to work with the incoming dean. "Dr. Vail's excellent record of higher education leadership makes her a strong addition to the Carolina family," says USC President Michael Amiridis. "We look forward to the knowledge, experience and vision she will bring to the Graduate School."
The Graduate School is a service unit dedicated to enhancing the experience of graduate students and the faculty and staff with whom they work by providing accessible and trusted leadership. The school offers over 250 highly respected graduate degree programs, including the globally recognized International MBA program and online master's in nursing program, and represents a diverse range of students from 49 states and 83 different countries. Vail hopes to cultivate an environment where graduate students from all walks of life can thrive in their chosen pathways, whether a student wants to go into the academy, industry, the government or elsewhere.
"I was drawn to the Graduate School in South Carolina because they have a long and rich history of learning and I wanted to be a part of an institution that focused on students. That will be the continued focus of my role," says Vail. "I want to be a leader of graduate education and an advocate for graduate students."
Among Vail's priorities are advocating for a comprehensive slate of student services, contributing to increasingly personalized workforce development and improving Ph.D. student compensation. She is a proponent of retaining graduate students in the local community and is eager to pursue strategies to draw students into researching local problems.
"Dr. Vail's commitment to innovative vision and prioritization of student needs and goals makes her an ideal candidate to lead the Graduate School," says Donna Arnett, provost and executive vice president for academic affairs. "I am confident that she has the skills and experience to uphold the excellent reputation of the Graduate School, I look forward to working with her to continue improving student, faculty and staff experiences."