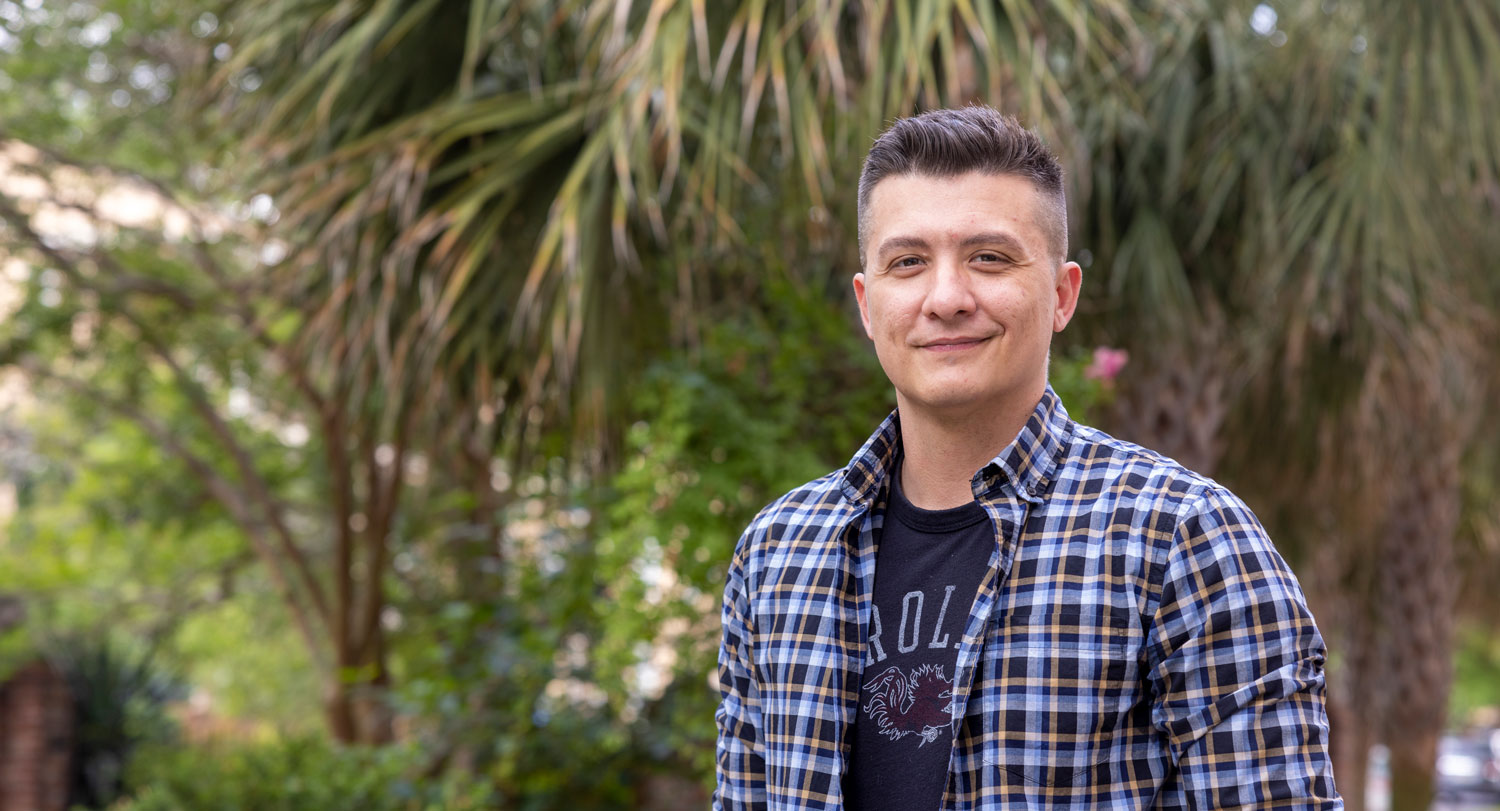 Ryan Buell, '23 counselor education, will be the first to tell you that he has lived several lives in his 41 years.
Buell has been a student, journalist, paranormal researcher, well-known TV personality, addict and now University of South Carolina counselor education graduate.
"There's nothing anyone can say that will make me look down on them because I've been there," Buell says. "If you're wanting help, if you're seeking to better yourself and you're seeking redemption, I feel like everyone should have that chance."
Rise to fame
Buell calls South Carolina home and was the editor of the Sumter High School newspaper before going to Penn State University to earn a bachelor's degree in journalism. As an undergrad he connected with other students like him who had experienced unexplained phenomenon.
"It was weird stuff. Like closet doors opening and hearing footsteps running around my bedroom at night and you wonder who do you call to help with something like that," Buell says. "So, as I got older, I heard about people who investigated these things and I started doing it for fun."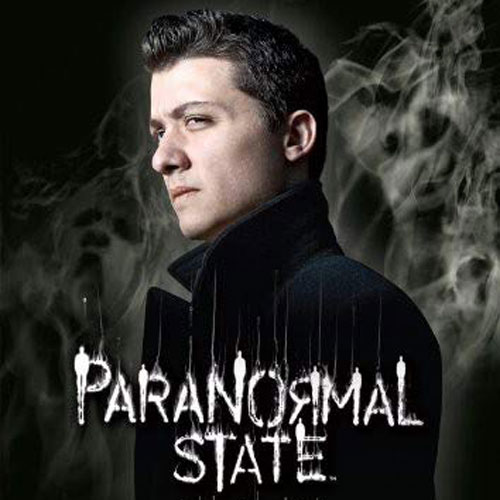 He founded a club at Penn State called the Paranormal Research Society to investigate allegedly haunted places. People would write to ask the group for help, and eventually the A&E network asked him to document those investigations for a television show. Paranormal State premiered on Dec. 10, 2007. The reality series was the only ghost show featuring students and gained immediate popularity.
"That was not the original goal," Buell says. "I fell in love with documentary while I was studying film, but I never thought I would be in front of the camera."
Buell led the Paranormal Research Society through six seasons and hundreds of investigations until the series finale on May 2, 2011. The attention that came with that fame led Buell down a troubled path as he fell into depression and addiction.
"I'm a very shy and quiet person, and after I was on TV all of a sudden, I had to be on all the time and that brought a lot of insecurities," Buell says. "There were several things that contributed to my substance abuse. You don't just suddenly say, 'I feel like doing drugs today.' It sneaks in somehow."
Buell says he spiraled down that destructive path until he scraped rock bottom and woke up in jail. He felt lucky to be able to have the chance to come back home to be with his family in 2017.
"I remember an addict told me one time that we get to live multiple lives," Buell says. "We have the life before, the life during addiction that wasn't so fun. Then we have the life that comes after addiction. It was like I was being reborn again being back in South Carolina."
Finding a new purpose
Fighting through recovery and coming out on the other side of addiction, Buell began therapy which led him toward a calling he had felt for the previous 14 years.
"Around the end of undergrad, I had wanted to go back to school to become a therapist, but I never seemed to be able to find the right time," Buell says.
Soul searching led him to take counseling courses in 2018 at the College of Education with Dodie Limberg who encouraged him to apply to earn his master's degree in counselor education.
"The counseling program is all about helping people empower themselves and promote change from within," Buell says. "If I can help promote change or be a positive force for a few people and then they are a positive force for a few people, that's a big ripple effect."
Coming back to college in his late 30s came with apprehension, but Buell says he was welcomed by other other graduate students in his cohort and by professors. His concentration in clinical mental health gave him the skills to conduct individual and group counseling. He was able to put that knowledge to use while interning at a private practice in Sumter.
"I literally found my purpose in this program and I feel like I grew as a human being," Buell says. "There are a lot of kids who are struggling so I really want to work with kids especially with ADHD, LGBTQ+ populations, addicts and trauma survivors."
Buell will start working as a licensed professional counselor associate in September in San Antonio, Texas. He hopes his experience can help others realize that taking a step toward better mental health is crucial.
"There's no shame in being vulnerable. We should see mental health as important as exercise or eating right," Buell says. "I would encourage anyone that thinks they could benefit from counseling to go because it's a great strength to be vulnerable."