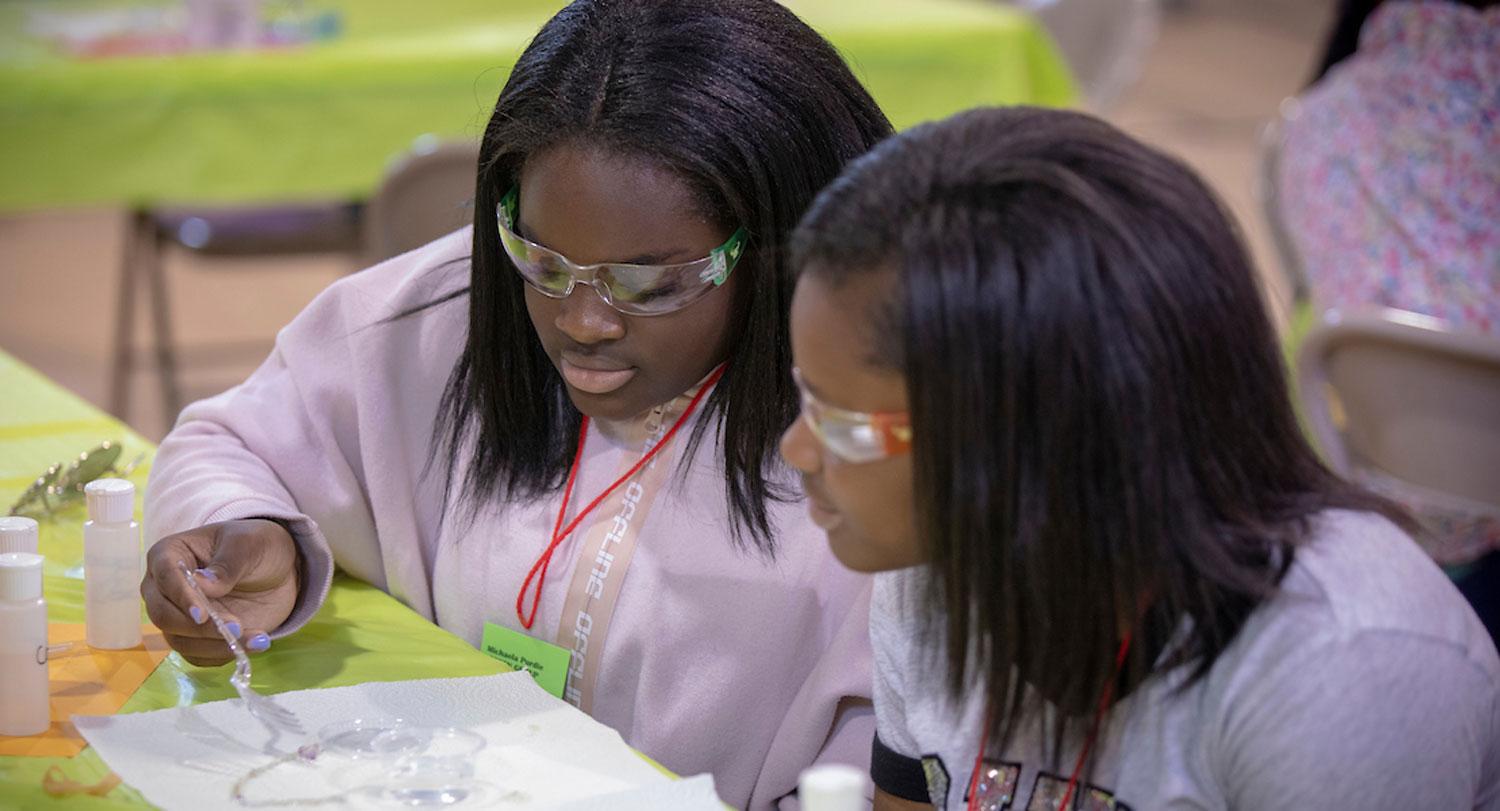 Summer camp memories don't often include exploring forensic science through crime scene blood spatter analysis or learning to create culinary masterpieces, but the Carolina Master Scholars Adventure Series is not your typical summer camp.
Nearly 4,000 rising sixth through 12th grade academically gifted students have taken on new challenges in the 20 years USC has been sponsoring the adventure camps. Camp scholars learn about nursing, creative writing, graphic design, engineering and many other topics from USC faculty, researchers and community experts. Subjects are updated each year depending on student interests and they have offered 300 camps.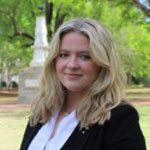 Honors College junior Laura Witt was a CMS scholar nearly a decade ago, but still vividly remembers her forensic science camp experience.
"A crime scene was set up for us and we had to act as detectives to collect clues through imaging, measurements, blood spatter analysis and background information we found," Witt says. "The experience was super fun and involved a lot of critical thinking along with the application of what we had been taught in camp the past week."
Witt's memorable encounter at another CMS camp about nutrition spurred her to become a public health major at the Arnold School of Public Health to continue exploring interests in global health, health disparities, cancer biology and preventative medicine.
"I learned a lot about the effect of food consumption on the environment and how certain foods are nutritious," Witt says. "Having that exposure to USC facilities, dorms and classrooms influenced my decision to come here."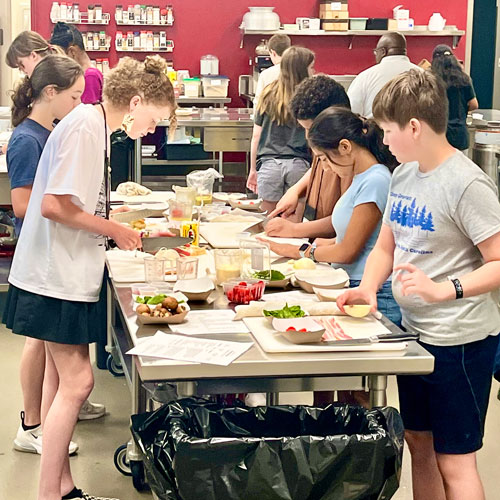 New faces and new personalities
Caitlyn Moore, a culinary arts camper and soon-to-be middle schooler at Columbia's Cardinal Newman School, loved making pesto sauces and a new favorite meal called pizza soup. The process of learning recipes and cooking skills also fostered more confidence and enhanced her communication skills.
"I think it's really fun and very hands-on," Moore says. "It can be challenging to talk to people you don't really know that well, but working together in the kitchen makes us a family so you have to be able to communicate."
Caroline Shelley (2023, education) has been a CMS camp counselor for three years and says it has helped her learn patience, problem solving and methods for managing groups of kids.
"The biggest impact is that it helped me figure out that I like working with the middle school age group," Shelley says. "Some of them are a little shy at the beginning and I love seeing them come out of their shell and come into their own because they are so fun."
Shelley, who will teach at Gilbert Middle School in the fall, says her counselor experience improved her classroom management skills, and, most importantly, helped her learn to make connections with students.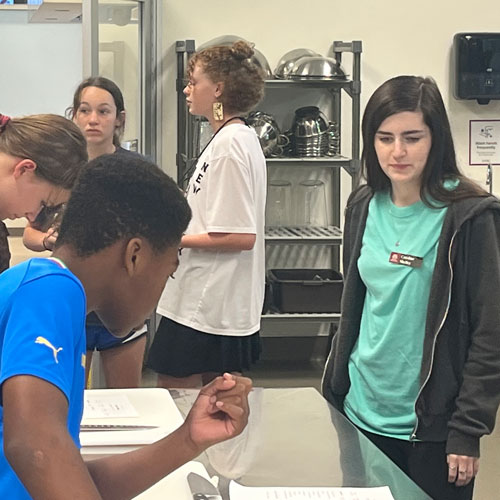 "It has definitely helped me learn to build relationships, build trust and respect with these kids. Middle school age has a bad reputation, but they are just people in a very crucial developmental time," Shelley says. "The best part of this job is I get to walk in and see my best friends every day because they love seeing me as much as I love seeing them."
CMS campers spend an entire week getting to know others their age from all over the state and use their interpersonal skills to adapt and bond over their common interest.
Liz Lee will be entering Lexington's White Knoll High School as a freshman and says it is the friendships that keep her coming back to camp. "You meet your roommate and your suitemates and I'm still friends with a lot of people I've met over the past three years through summer camp.," says Lee. "It's like a preview for how college will be."
Campers can choose to commute to camp, but many decide to stay on campus because the fun doesn't end when they leave the kitchen or the classroom. Residential campers stay in USC residence halls and enjoy group activities like movie and bowling nights.
"It is the best of both worlds because they build their skills during camp and then get that social experience after camp," Shelley says. "Tonight we're having a big taco party and we'll play our own game of Jeopardy. It's the best night."