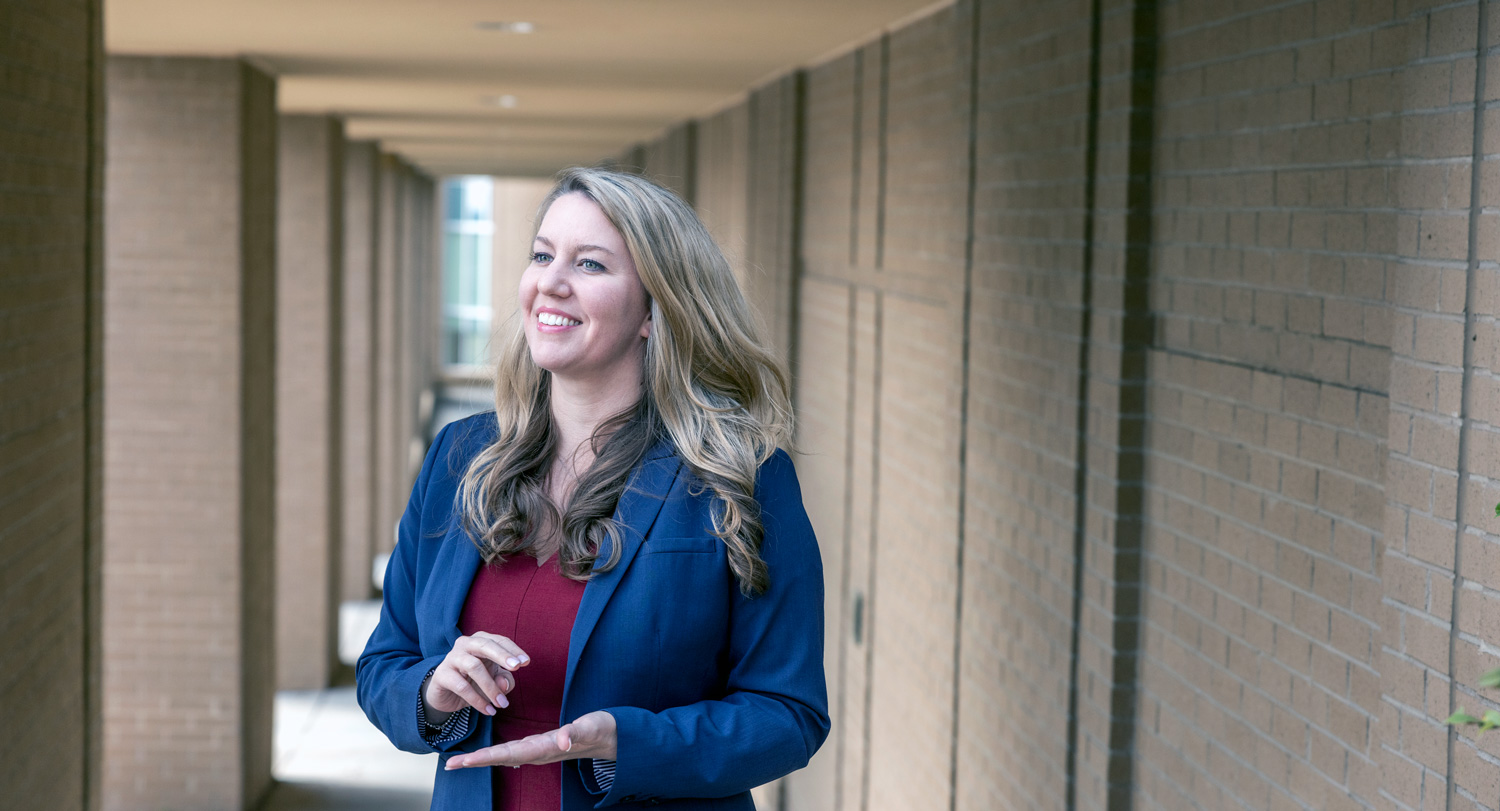 Melissa Nolan has bugs in her fridge.
In the aptly named Tick Carlton, a third-floor insectary with a scenic view of the Columbia skyline, the associate professor of infectious diseases and her team are busy studying refrigerated Andean tick samples and raising a brood of mosquitoes on a steady diet of fish food.
The insectary is just one of several highlights in the state-of-the-art, multi-suite laboratory where Nolan's team is hard at work exploring infectious diseases in South Carolina. Among the team's many projects is tracking West Nile virus in Richland County and identifying which native subspecies of black-legged tick is most likely to carry Lyme disease.
Thanks to the Research Institutes Funding Program, an initiative of President Michael Amiridis and Vice President for Research Julius Fridriksson, Nolan and her peers at the Arnold School of Public Health and beyond will be taking their research to the next level. The newly minted USC Institute of Infectious Disease Translational Research will allow for complementary studies at labs based in Columbia, El Salvador and Brazil.
The program is providing funding and support for Nolan to update lab infrastructure, train her team of local South American researchers, design student exchange experiences and formalize existing partnerships in El Salvador.
In addition to her stateside work on vector-borne illnesses such as Lyme disease and West Nile virus, Nolan's partnerships in El Salvador and Brazil will expand her research to better understand the spread of congenital syphilis and chagas disease.
Forging new connections
Nolan's ties to El Salvador began at a conference in Mexico, where she happened to sit next to the El Salvadorian state epidemiologist. That initial encounter kickstarted an informal research relationship back in 2017.
"If we both have complementary studies and then collect the data, we have more patients and more information for an overall better yield," she says. "Our goal with the international arm is to help provide well-powered information for issues that are here locally."
Nolan's work will have implications far beyond her specific areas of study. Lumi Bakos, associate vice president for research operations, played a pivotal role in advising Fridriksson on choosing institutes for the new funding program, and she's a huge advocate for Nolan's work as part of the university's broader research mission.
"Melissa's research is so impactful in the infectious disease field. What grabbed my attention about her institute is its unique tie-in with maternal and child health," Bakos says. "We're going to try to see how we can help South Carolina by investigating both the vector-based spread of infectious disease and its transmission from birth parent to child. We want to not only to serve South Carolina and the United States and our international partners, but we want to become the nexus for that particular research."
Already, the institute is bearing fruit beyond infectious diseases. On a recent trip to El Salvador, Nolan and Bakos were accompanied by David Cardenas, interim vice provost and associate vice president of Global Carolina, who helped draft the necessary documentation to formalize the research partnership.
Opening new doors
When Nolan received funding to create the institute, she approached Cardenas because the university had not yet developed protocol around a collaboration of this nature. Cardenas knew right away that he wanted to focus on expanding the partnership and building a more robust academic relationship with the University of El Salvador, where Nolan's team is based.
"One thing that's important about developing international partnerships is that we don't want it to be a one-off. We're trying to make it sustainable, expand beyond just one faculty member and figure out what natural partnerships may exist," says Cardenas. "Melissa has opened the door for us to be able to think about how to benefit the University of South Carolina while also providing services to other international universities."
Already, the institute is loaded with potential to change the trajectory of public health research at the university, providing an attractive program to recruit graduate students, postdoctoral fellows, visiting faculty and other key researchers in the field of infectious disease.
Nolan's passion for mentoring the next generation of scientists and fostering junior faculty success adds to the appeal. As a first-generation college graduate, she knows the power of having a supportive voice to encourage, advise and provide opportunities. She is thrilled at the prospect of the opportunities that her institute will provide both to budding scientists and to her field as a whole.
"The institute is a game changer," says Nolan. "My goal is to continue to build beyond just myself and to have other researchers from the University of South Carolina working in El Salvador. These issues are so complex and intermingled — if I can do one small piece and another colleague can do another small piece, it all aggregates for an overall better impact."