Every year, hundreds of studies are published on drug treatments for various diseases, their outcomes and side effects — both bad and good. No one person or team could digest all the information, much less find subtle connections between different therapies studied.
But that is exactly what a team of researchers, including several in the University of South Carolina College of Pharmacy, is aiming to do by using the computing power of artificial intelligence.
The team includes biomedical and computer scientists, medicinal chemists, pharmacists and statisticians, as well as psychologists.
The project, funded by a $2 million grant from the National Institutes of Health, marks the first time the Clinical Pharmacy and Outcomes Sciences department has collaborated on research with the Drug Discovery and Biomedical Sciences department.
"This analysis requires diverse expertise ranging from computer science, biomedical, statistical and clinical experience — all of which we have in our team," says Scott Sutton, chair of CPOS. "That expertise provides a strong partnership to ensure the success of this project."
The project has several components, but primarily the teams are looking for information from studies of approved drugs and their outcomes, particularly in patients with HIV-associated neurocognitive disorders.
These conditions — known as HAND — affect about half of the 36 million people worldwide and 1.2 million in the U.S. who are living with HIV infection.
"That's across the spectrum. It's not in one population with the disease. It could be with anybody who has the disease," says Michael Shtutman, director of the Functional Genomics Core in the College of Pharmacy.
Often these cognitive deficiencies are augmented by substance use disorder comorbidities, which can also affect how well patients manage their HIV treatment. Currently, there is no approved treatment for HAND.
"It's both biological and psychological effects," Shtutman says. "When people have substance use disorder, that contributes to HIV protein neurotoxicity. But the other aspect — when a person is addicted to illicit drugs — they may not keep up their treatments. And that leads to more virus. This combination can have severe neurological effects, so it's very important to somehow be able to stop that process."
Another "cause" of cognitive issues in patients with HIV is the result of more effective anti-retroviral therapy, which means patients with HIV are living longer. Despite the improved overall outcome, patients' quality of life can be compromised by a range of cognitive issues, including memory loss.
"With aging, people living with HIV can develop dementia and other age-related complications earlier than most populations," Shtutman says.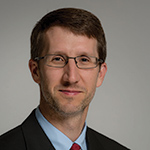 Another part of the AI-driven study looks at millions of medical records through the Veterans Administration to find different outcomes based on different medications used. That study has the potential to prompt future clinical trials. Those trials produce recommendations for physicians who may be treating veterans for a range of issues, where different medicines designed to treat a single issue — like high blood pressure — can create different outcomes in other issues like dementia.
"Let's say we have a group of patients with high blood pressure, diabetes, alcohol abuse and dementia," Shtutman says. "And they are taking different classes of drugs for blood pressure treatment.
"We are looking for any difference — not in the blood pressure outcome — but in dementia outcome or alcohol abuse outcome."
In that scenario, Shtutman says, his team has already identified better dementia outcomes reported for patients taking blood pressure medications that cross the blood brain barrier vs. those that do not. While the medication is not used in the treatment of dementia, that information could be the basis for clinical trials to determine whether one blood pressure medicine might be better than another based on a patient's dementia prognosis.
"This approach aims to determine new mechanisms of HIV and substances of abuse interactions and to discover repurposed drug candidates for the treatment of HIV-infected substance use disorder patients," Sutton says.
Finding off-label benefits for approved medications is not new, but using the power of AI to harvest the data related to these outcomes is.
"The combination of sciences coupled with modern technology — the ability of artificial intelligence and computation methodology — is allowing for a new research partnership."
In addition to Shtutman and Sutton, the research team includes Michael Wyatt, chair of Drug Discovery and Biomedical Sciences, College of Pharmacy Ph.D. candidate Celia Cui and computer scientist Ilya Safro, Ph.D., associate professor in the Department of Computer and Information Sciences at the University of Delaware.