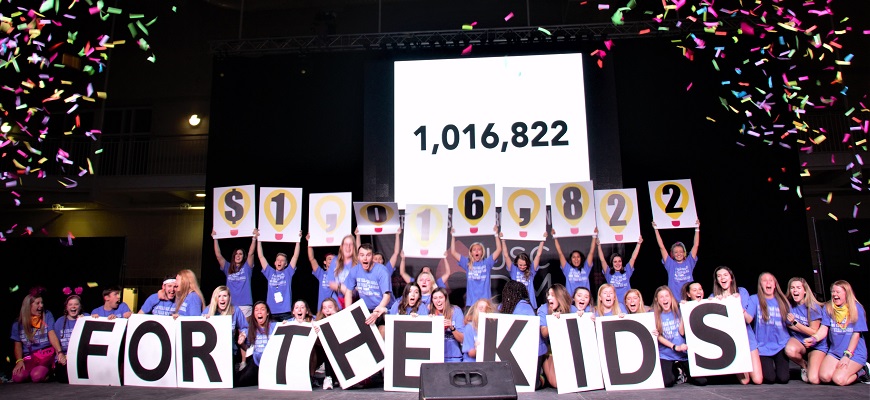 Dance Marathon provides critical resources for children
---
By Caleigh McDaniel,
stucomm@mailbox.sc.edu
---
The funds that University of South Carolina Dance Marathon (USCDM) raised in 2020 have directly impacted the Child Life Program at Prisma Health Children's Hospital's ability to respond to the COVID-19 pandemic.
The Child Life program helps children and their families cope with health care experiences and ensure that patients are receiving psychosocial care to match their medical care.
Christy Fink, manager of Child Life at Prisma Health Children's Hospital – Midlands, expressed her gratitude in a letter to USCDM.
Child Life at Prisma Health Children's Hospital is a non-revenue producing unit. According to Fink, many similar programs "have had to cut their child life hours and programming due to lack of funding. In the middle of a pandemic when hospitals have been forced to limit or exclude parents at the bedside, child life services have been reduced."
Fortunately, thanks to the over $1 million dollars raised by USCDM, Prisma Health Children's Hospital has not had to reduce the Child Life team or services. In fact, USCDM fundraising has allowed the Child Life team to "to ramp up child life services in an effort to fill the voids left by COVID-19," says Fink.
While playrooms in the unit are closed due to social distancing, the Child Life team has been able to provide closed-circuit television programming the kids. Each day, patients can tune in for themed BINGO and word scramble sessions complete with prizes delivered to their rooms. USCDM's efforts have also helped fund one-time-use activities and toys for patients to keep.
"Because of your support, our child life team has been able to work every day," Fink says.
---
Share this Story! Let friends in your social network know what you are reading about
---