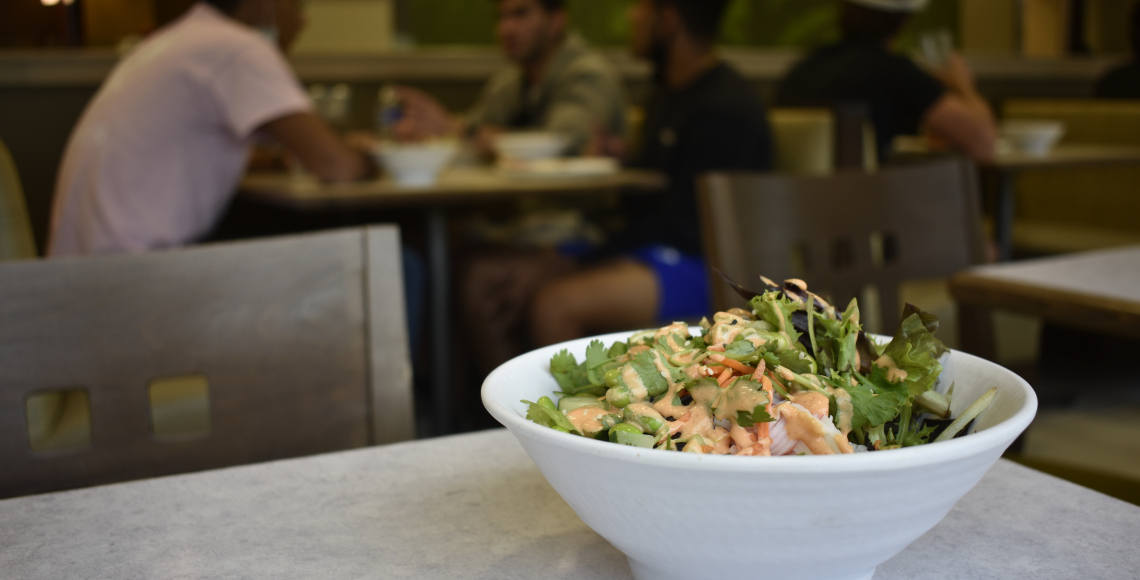 Carolina Food Co. ranked best in SC
USC's dining wins top ranking from Niche.com for second straight year
---
Posted on: November 2, 2023; Updated on: November 2, 2023
By Koby Padgett,
kpadgett@sc.edu
, 803-576-6701
---
For the second consecutive year, Carolina Food Co. has been rated the best college food in South Carolina by Niche.com.
What they're saying: "We pride ourselves on tailoring a dining program that reflects the voice of the campus community we serve. We strive to provide connectivity, accessibility, inclusivity and convenience for our students while showcasing the culinary expertise that allows us to serve innovative recipes and deliver personalized experiences." — Faren Alston, marketing manager, Carolina Food Co.
Why it matters: Providing nutritious and appealing meals helps students excel and adds to their overall experience at the university. Carolina Food Co. makes it a priority to provide an enjoyable dining experience for everyone, regardless of dietary needs and preferences.
---