Author:
Author Listing Page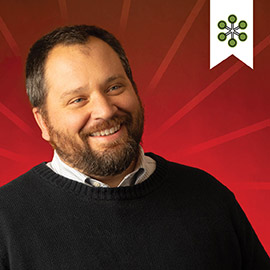 May 18, 2019, Julie Smith Turner
When Samuel Amadon's self-described "mediocre high school football career" fizzled, he caught a new passion: writing.
November 02, 2018, Julie Smith Turner
Sandy Strick is a teacher who teaches teachers. That is, she's one of only two faculty members in the University of South Carolina's College of Hospitality, Retail and Sport Management who teaches pedagogy to the school's doctoral students.
September 14, 2018, Julie Smith Turner
Media arts professor Evan Meaney is a self-described game-player who holds a bachelor's in cinema and photography and an M.F.A. in film and video production. He's been teaching in the School of Art and Visual Design since 2013 and received a 2018 Mungo Undergraduate Teaching Award.