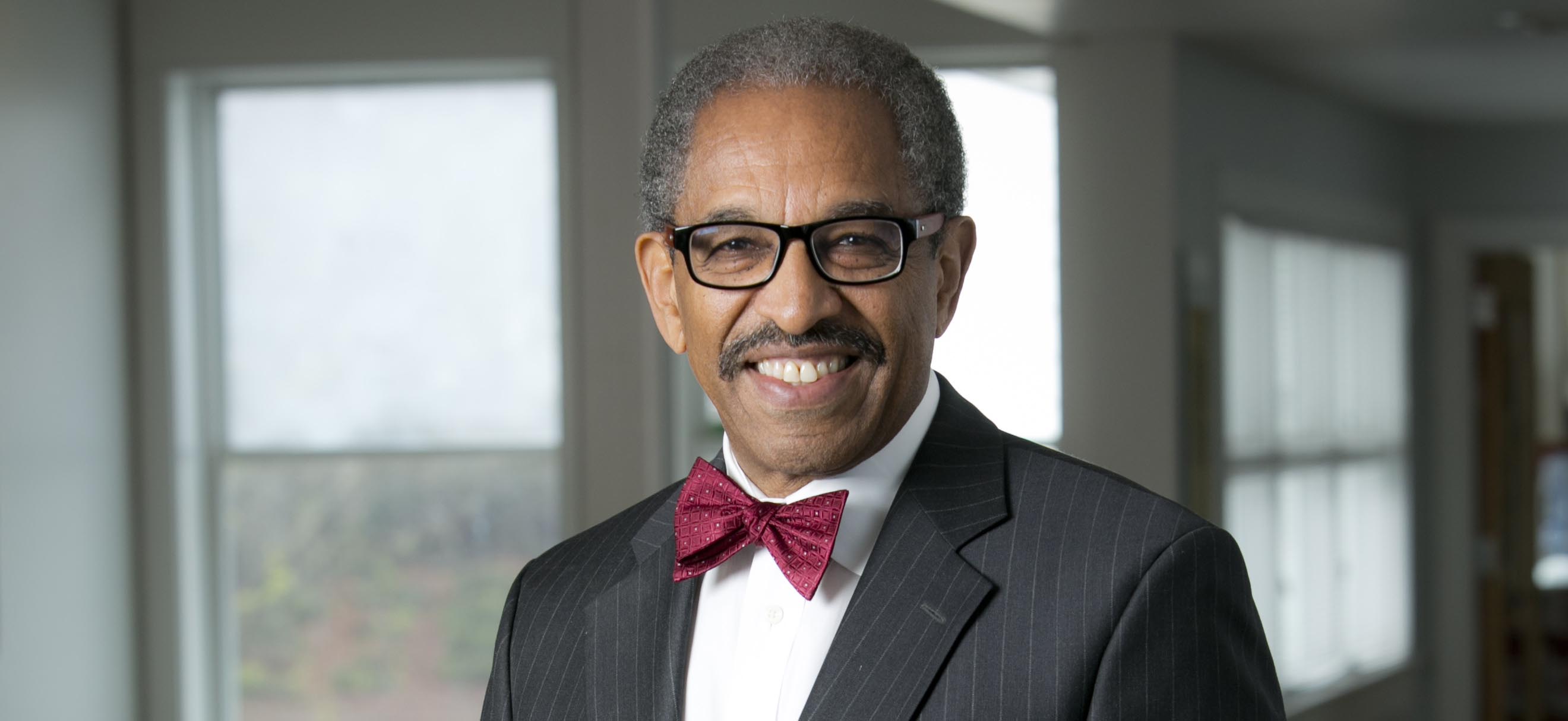 Implicit bias expert brings insights to UofSC
Benjamin D. Reese Jr. offers tools to address bias in health care delivery
---
By David Lee,
leedh4@mailbox.sc.edu
, 803-777-7458
---
Benjamin D. Reese Jr., an internationally renowned scholar on the topic of implicit bias, is visiting the University of South Carolina to offer tangible resources geared toward helping health care professionals understand and reduce unconscious biases that might affect their work.
Reese will speak Sept. 12 as part of the Finding Common Ground lecture series. The event will begin at 1:30 p.m. at Russell House Ballroom and is free and open to the public.
Implicit bias is an unconsciously held set of beliefs, attitudes or feelings toward a person or group of people that informs how a person interacts with that individual or group, or affects their impression of them. The impressions can come from what people read, see on television and the internet, and what they have experienced from their cultural backgrounds, says Coretta Jenerette, professor and associate dean for Diversity, Equity and Inclusivity at the College of Nursing.
These unconscious ideas can form harmful stereotypes and prejudice, especially in professional fields such as nursing. Jenerette says that implicit bias in health care can have a negative impact on patient outcomes. Additionally, reducing such unconscious biases is an important part of creating a more welcoming, inclusive campus.
"When we invited Dr. Reese to campus, he talked about the fact that not only is he going to provide some historical context, he's also going to provide practical ways to increase awareness in managing implicit bias," Jenerette says. "Those are some takeaways that our audience can expect to have as jewels as they leave his presentation; hopefully, some tangible resources they can put in place and use in their everyday lives and interactions with others."
It's critically important that all providers pay attention to what implicit bias is and … what we can do to reduce the impact.

Benjamin D. Reese Jr.
The College of Nursing is co-sponsoring "Implicit Bias: Choices and Decisions" in partnership with the Office of Diversity and Inclusion and the Office of the Provost. Reese will bring his expertise to UofSC to inform attendees in a way that can positively impact individuals, the university and community by affecting everyday interactions on campus and within professional settings.
Reese, who has spoken at the Pentagon and Department of Justice, has served as a consultant for educational institutions, corporations and health care organizations in the areas of implicit bias, race relations, cross-cultural education, and diversity and inclusion. He is a founding member and past president of the National Association of Diversity Officers in Higher Education and has served as vice president of institutional equity at Duke University.
"The importance in health care in general is that well-meaning, highly motivated providers who want the best care for everyone are also human," Reese says. "There's a possibility that treatment will be influenced by attitudes and beliefs that are unaware, unconscious. It's critically important that all providers pay attention to what implicit bias is and understanding how it develops, how it impacts health care and, most importantly, what are things we can do to reduce impact."
Reese adds that implicit bias is an international issue on which he's spoken many times in various countries. The form of bias may differ according to the culture, but it's a "part of the human condition" that can affect people of different backgrounds. It also goes beyond health care to other settings such as corporations, nonprofits and law firms.
"Some people will get less than optimum care related to factors such as complexion, perceived race, perceived gender, socioeconomic status," he says. "I would hope that people who come to my presentation would get a deeper understanding of what it is, how it can impact health care and what are things they can do to reduce their own potential for implicit bias."
The response, Reese says, has been positive as he's spoken on the topic across the country and internationally. He has found that people are aware of it when he speaks at universities, but the general population may not have a firm grasp on the subject.
Regardless of their knowledge level, those who attend come away with a historical background, examples and resources to positively impact their interactions in everyday life and spark a welcoming and inclusive feeling on campus and in professional settings.
"It will be a resource, an external resource, to accentuate the resources we already have in place to improve the climate at the university," Jenerette says. "Having Dr. Reese here to elevate the importance of implicit bias is a wonderful thing."
---
Share this Story! Let friends in your social network know what you are reading about
---