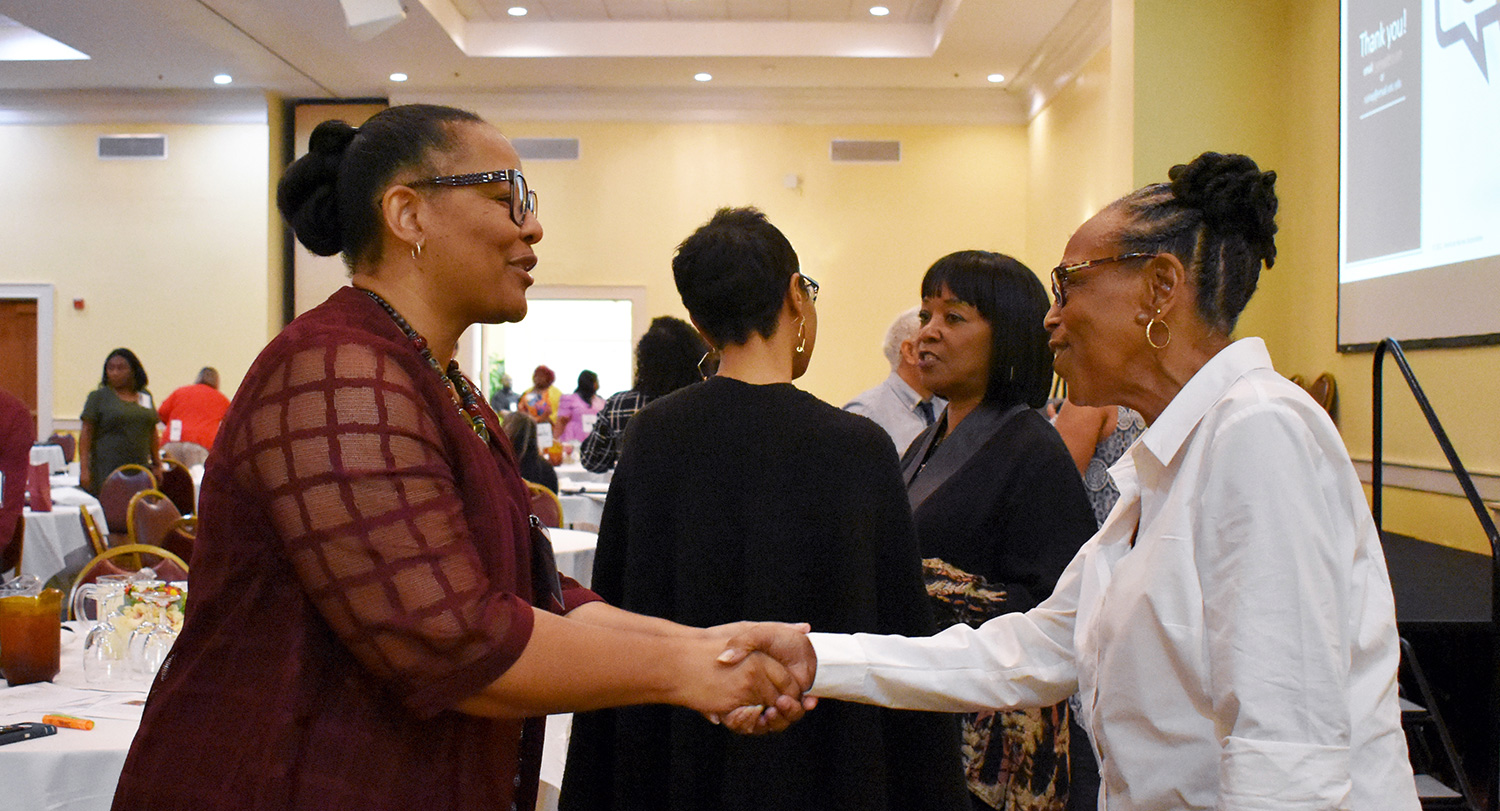 South Carolina is expected to have 10,000 nursing vacancies by 2030 and currently has the lowest nurse-to-population ratio in the United States. The University of South Carolina is committed to addressing this shortfall, awarding 800 nursing degrees per year systemwide.
Part of USC's efforts include the College of Nursing's StAND-UP: SC Conference, which is dedicated to enhancing the diversity of South Carolina's nursing workforce. Held on May 11, nurses and nursing students learned about the importance of underrepresented, minority and disadvantaged-background nurses in increasing health equity and serving South Carolina's health care needs.
Zoom in: Strengthening Achievement and Nursing Diversity for South Carolina (StAND-UP: SC) prepares diverse and underrepresented nursing students to address ongoing health conditions caused by a patient's physical, social and economic environments. Funded by the Centers for Disease Control and Prevention and the South Carolina Department of Health and Environmental Control, the academy was led by USC nursing professors Coretta Jenerette and Karen Worthy, and included students from 13 nursing programs across the state.
A unique learning opportunity: Attendees heard from keynote speaker Rumay Alexander, a clinical nursing professor at the University of North Carolina Chapel Hill and former president of the National League for Nursing. Conference panels included recent graduates and leaders of nursing programs, and topics covered community, academic and clinical settings. All sessions focused on student-centered education, patient-centered care and social justice advocacy to ensure equity for all.
Why it matters: The StAND-UP: SC academy and conference lead the way in improving health outcomes and equity for all citizens in the Palmetto state by recruiting, training and supporting underrepresented nurses and creating a future workforce that can better anticipate, understand and address the needs of all South Carolinians.
What nurses are saying: "I am proud to state that the knowledge, strength, and confidence that StAND-UP: SC has instilled upon me will be transferred to my patient care in Greenville, S.C., as a cardiovascular nurse," said academy participant Brandy Rodriguez. "I will continue to update my knowledge to better take care of my patients and improve communication with my colleagues."
What DHEC is saying: "It was an honor to support the USC College of Nursing's Diversity, Equity, and Inclusion Academy. The COVID-19 pandemic highlighted the critical role that nurses play in healthcare during pandemics and other emerging health threats. Dr. Jenerette and Dr. Worthy did an amazing job developing a program that promotes diversity and prepares student nurses statewide to care for historically underrepresented populations and reduce health disparities." - Emilie Wheatley, COVID-19 Health Equity Grant Evaluator for DHEC