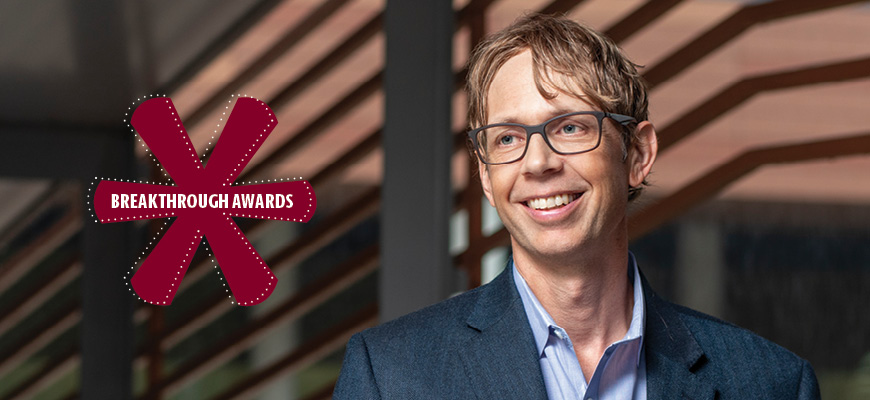 Breakthrough Leader: Rob Ployhart
Management professor helps companies develop leaders
---
By Chris Horn,
chorn@mailbox.sc.edu
, 803-777-3687
---
Ask any Fortune 500 company what it takes to get ahead in today's marketplace, and you'll probably hear something about workforce training and recruitment — the fundamentals of human resources. Rob Ployhart has made it his business to understand exactly how those factors translate into competitive advantage, and in the process he's become one of the country's most-cited scholars on the topic.
Ployhart has been a management professor at the University of South Carolina's Moore School of Business for nearly 15 years, during which time he has conducted research and directed leadership development for many of the largest companies in the Palmetto State. Several years ago, Ployhart's scholarly reputation attracted the attention of then-S.C. Gov. Nikki Haley who asked him to conduct a leadership development workshop for the state's agency directors.
"Likewise, I've worked with Sonoco for over a decade to develop their high-potential leaders nationally and internationally, and, more generally, I've helped develop and deliver leadership programs for Palmetto Health, Lowe's, Ingersoll Rand, TIAA, Bridgestone, AgFirst and many others," says Ployhart, whose Ph.D. is in industrial/organizational psychology.
It is rare to find researchers who are equally adept at both theory development and theory testing, but Rob clearly falls into this small group.

Paul Bliese, management professor
Those leadership programs are based, in part, on what Ployhart has gleaned from his human resources research, which has focused on how individual employee behavior ultimately coalesces to impact a firm's performance.
"Rob is our field's thought-leader in this area, and he has worked with graduate students, other faculty and practitioners to collect data from firms to test his proposed theories," says Paul Bliese, one of Ployhart's colleagues the Department of Management in the Moore School. "It is rare to find researchers who are equally adept at both theory development and theory testing, but Rob clearly falls into this small group.
"Rob's work focused on strategic human resources is internationally regarded and has served as the research foundation for a broad group of researchers and practitioners who work in the area."
Ployhart's academic record — 80 articles in peer-reviewed journals, 52 book chapters, 150 scholarly presentations at academic conferences — and a citation index that placed him in the top 1 percent of highly cited researchers in business and economics are remarkable. But Ployhart hasn't merely forged a successful academic career for himself. He's consistently providing opportunities for colleagues and students.
"In the past decade I have tried to focus on providing opportunities and supporting others to take the lead role. Through industry connections I've been developing for over 20 years, I've provided faculty and students access to data opportunities that they use for their own research," Ployhart says.
He takes the same approach to his field of study, striving to spread the word about best practices in human resources.
"I try to continuously promote the reputation of the university and the school through engaging with the media," Ployhart says. "I think it is critical that we demonstrate the value of our research to the citizens and government in South Carolina."
---
Share this Story! Let friends in your social network know what you are reading about
---