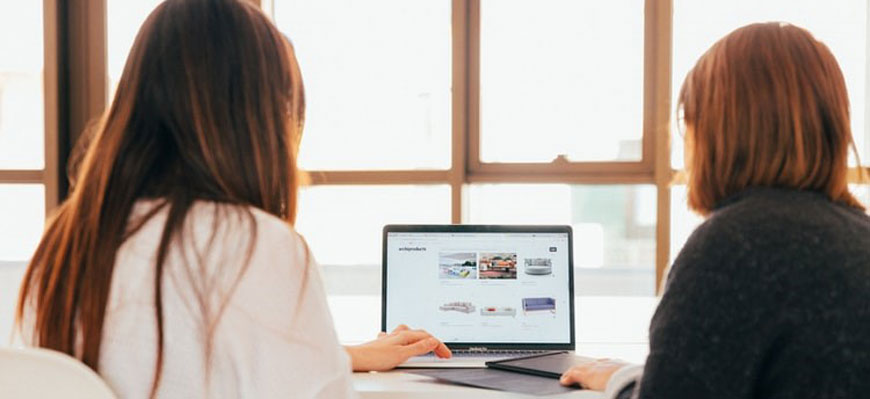 New library system makes it easier for users to find, access resources
Partner libraries work collaboratively to maximize, strategically use collections
---
By Carol J.G. Ward,
ward8@mailbox.sc.edu
, 803-777-7549
---
University of South Carolina Libraries partnered with more than 50 other academic libraries in South Carolina to launch a new shared library services platform this summer. The transition to the new system is an example of a trend in academic libraries nationwide to leverage technology, work more collaboratively and strategically, improve the user experience, and maximize the benefits of collections and limited resources.
Miranda Bennett, associate dean for collections, and Heather Heckman, associate dean for technology, give an overview of the new system and how it benefits libraries and users.
Why was the switch made to a shared library services platform and what are the benefits?
Bennett: The switch to the new system has been in process for about four years. The system and online catalog we had been using was about 14 years old, and it had really outlived its usefulness.
The new "next generation" system is becoming the industry standard to offer a modern, sophisticated interface with powerful search features. It is the state of the art in academic library services platforms and offers many benefits to the students, faculty, staff and community patrons who use the partner libraries. It also allows for greater integration across formats, making resources more discoverable and accessible across libraries.
Using a shared library services platform also allows the partner libraries of PASCAL (Partnership Among South Carolina Academic Libraries) to work more collaboratively to maximize the benefits of our collections and think more strategically about how to use our resources going forward.
How will it improve the experience of library users?
Bennett: It provides a much more sophisticated search interface. It's exciting to explore and see the multiple ways to limit a search to locate resources that would have been harder to find with our old system.
I was working on a topic that I had dropped five or six years ago. I started with a broad search and was able to limit the scope to look at the most recent content — across all library materials — by adjusting the parameters.
One of the best things is our partnership with nearly all academic libraries across the state in a shared system. Although library users and researchers have had access to materials from other colleges, the new system will make it much easier to find and access these resources.
Heckman: The improved search feature is really quite significant because it can reduce the amount of time and effort required for research. It eliminates much of the time spent navigating between different systems for various content and formats. When you're doing research, you don't particularly care if the information lives in a book or in a journal article, so it's nice to be able to search in an integrated system without bouncing in and out of various systems.
How does it expand the capacity of partner libraries?
Bennett: The state-of-the-art interface has the potential to allow librarians to work closely together across institutional lines and across state lines. We're all trying to get everything we can out of our limited resources, and having much easier access to see what's held by our partner libraries helps us manage what we have and make decisions about what we buy to avoid duplication and meet local needs.
Heckman: The shared cost saves all partner libraries money, and for our smaller libraries who may not have the resources for IT staff, the centralized support system means less financial burden.
The shift from a local-server-based to a cloud-based system allows librarians to be more responsive to problems and troubleshoot more effectively — even when working remotely, which is especially important now.
---
Share this Story! Let friends in your social network know what you are reading about
---