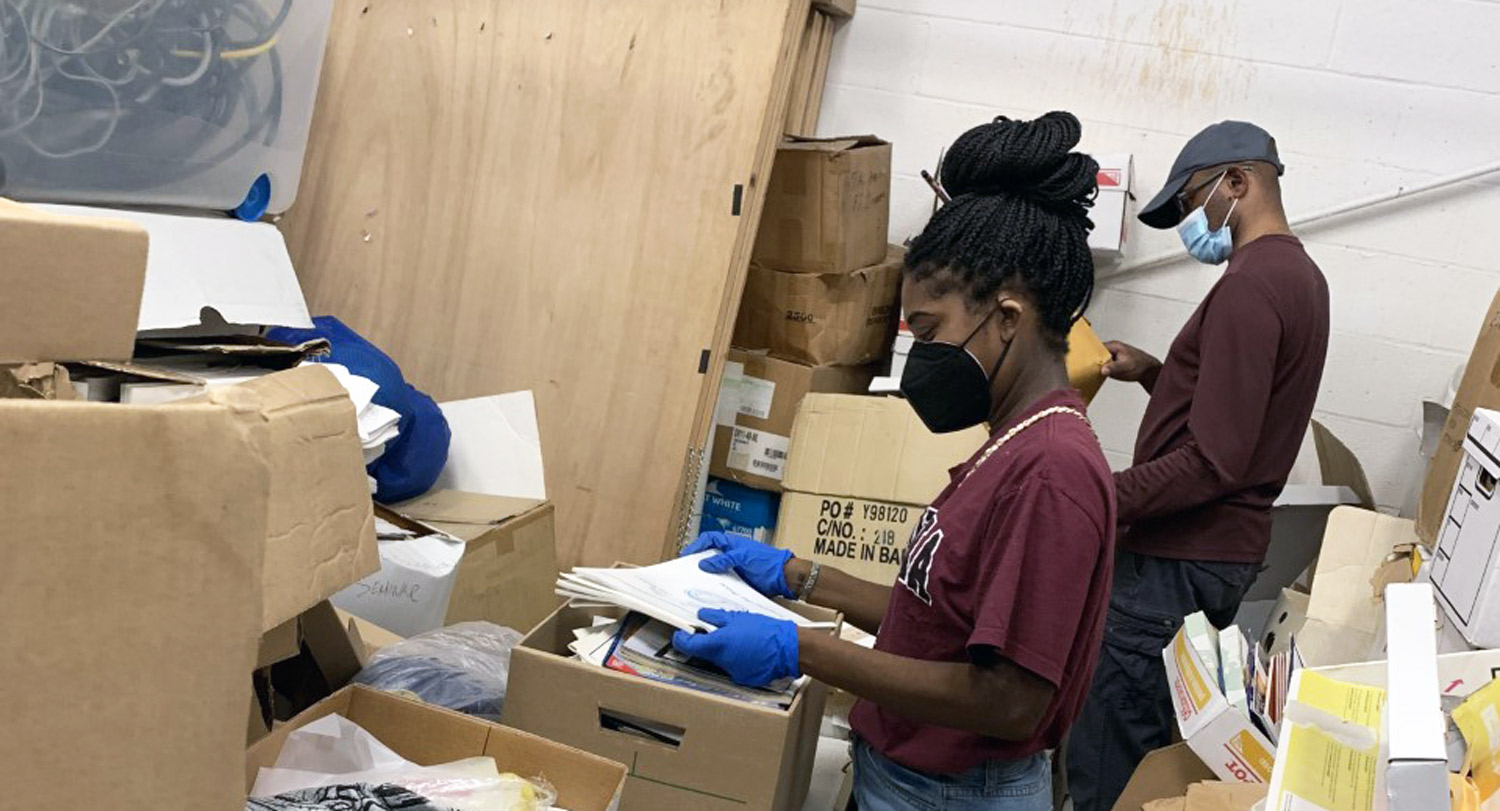 Sorting through dust-covered chests to find rare, treasure-filled cases sounds like a job for an archaeologist, but it is USC archivists and historians who are hunting for lost state history in the form of long-forgotten newspapers.
These new treasure hunters are saving a wealth of crucial historical information buried in old publications, preserving and presenting these archives online. The newspapers hold the key to revealing many lost stories including those from the state's Black residents and rural communities, often overlooked by larger outlets.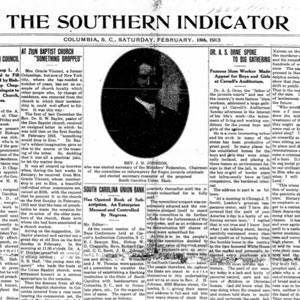 Their stories were in danger of disappearing from the state's historical record before the digitization project, which began in 2009 as part of a larger effort to preserve America's historical newspapers.
Through the Library of Congress' Chronicling America: Historic American Newspapers effort, the digital collections unit has already digitized more than 100 historical South Carolina newspaper titles and contributed over 300,000 newspaper pages. University Libraries director of digital research services Kate Boyd says they have received four rounds of funding from the National Endowment for Humanities National Digital Newspaper Program (NDNP).
"These are newspapers that are not accessible because the papers fall apart very easily," says Boyd.
While all of the newspapers had been captured on microfilm, that medium is challenging for people to access. Digital records increase accessibility by removing the cost of travel to multiple libraries to examine documents.
Once scanned, these resources become a "one-stop shop" for archival content — a free and searchable web resource for researchers, educators and students.
The University Libraries team worked with Bobby Donaldson to digitize two South Carolina African American newspapers: Palmetto Leader and The Lighthouse and Informer. The goal is to increase online access to digital collections and find more 20th century African American newspapers. They also hope to begin digitizing more papers including a German newspaper from Charleston called Deutsche Zeitung (1853-1917), Southern Christian Advocate (1837-1948) and Baptist Courier (1877-2013).
"We know there are still so many valuable papers that didn't make it into the archive and hopefully one day someone will clean out their family attic and say, 'We're sitting on all these newspapers' and donate those so we can get them digitized," says cataloging librarian Craig Keeney.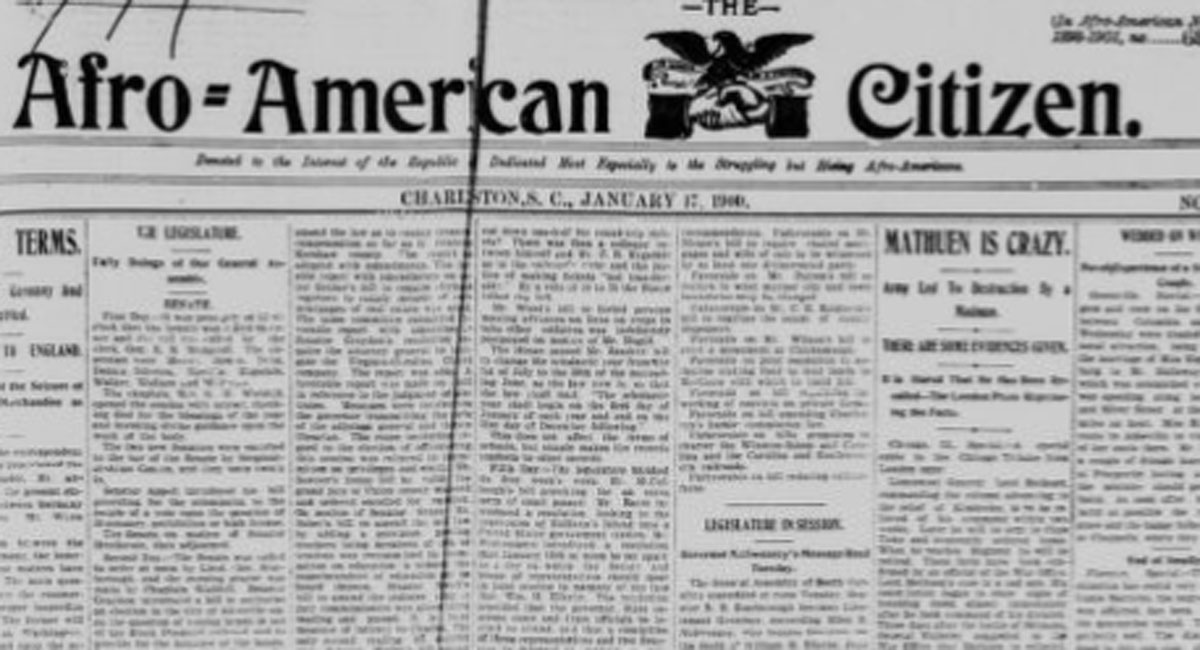 National databases illuminate local history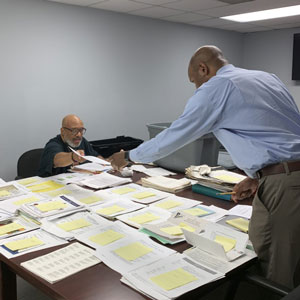 A donation from the Williams Companies to USC's Center for Civil Rights History and Research has allowed University Libraries to gain access to eight digital collections of national historical African American publications.
"They illuminate some of the overlooked or largely forgotten components of our history and also help to give greater voice and visibility to the story of civil rights in South Carolina," says Bobby Donaldson, the center's executive director.
The subscription to these papers provide unparalleled insights into the social, cultural and political history of African Americans' struggle for freedom and equality. Modjeska Monteith Simkins, a well-known civil rights activist from Columbia, wrote a column for the Norfolk Journal & Guide that talked about civil rights across the state.
Other newspapers include the Cleveland Call & Post (1934-2010), the Los Angeles Sentinel (1934-2010), the Michigan Chronicle (1939-2010) and the Philadelphia Tribune (1912-2010). The new databases also include three collections of African American periodicals dating from the early 19th century.
"These national newspapers can fill in those spaces where we have gaps or silences or omissions," Donaldson says.
Doctoral candidate in the College of Information and Communication Christopher Frear accesses digital archives for his dissertation on journalism and civil rights attorney Matthew Perry and to research unrecognized people and events for the center's publications and programs on South Carolina's civil rights history.
"It's like a treasure hunt to see how the people of South Carolina started and continued to have remarkable careers in civil rights and other fields and publications," says Frear. "It is so important since these are the voices that did not have the mass of commercial platforms at the time."
The center is the co-principal investigator on the major grant-funded project of digitizing the South Carolina Council on Human Relations papers. They are also working with University Libraries for future plans to digitize the James McCain papers. McCain was a significant South Carolina and national activist who is remembered for organizing marches and working to make it possible for African Americans to register to vote during the Civil Rights era.
Banner image: Doctoral candidate Constance Caddell processes the SC NAACP records.