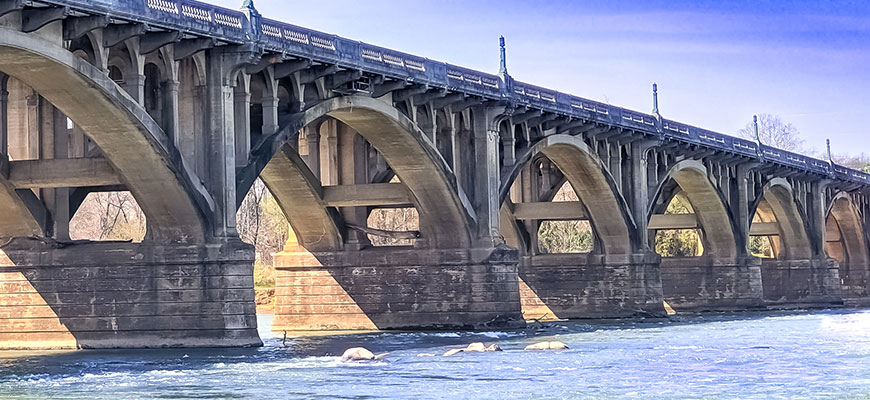 School of Music community concert series honors frontline workers
Initiative aims to unite, strengthen communities through the arts
---
By Carol J.G. Ward,
ward8@mailbox.sc.edu
, 803-777-7549
---
Over the summer of 2020, as the university remained in pandemic shutdown with no end in sight, a group of faculty and staff in the School of Music was planning and brainstorming.
They were planning for the practical challenges of offering online instruction for a discipline that is inherently in-person, but they were also dreaming. Dreaming of a way to use music as a bridge to connect a society in isolation while facing social and cultural challenges from public health and social justice crises.
During this difficult period when COVID disrupted families, the economy and our way of living, frontline workers in the community showed extraordinary courage, character and resilience, says professor David Cutler.
"As musicians, we were thinking what role might we play at this moment? We can't heal anyone. We're not public health experts. But we can tell stories and bring people together and celebrate. And then we got an idea."
That idea was Celebrating Local Heroes with The Concert Truck, a series of 10 events performed aboard a mobile music venue created by School of Music alumni Nick Luby and Susan Zhang. The weeklong celebration will honor 10 frontline heroes with video vignettes that highlight personal stories of sacrifice and courage and live music composed and performed by music students and alumni.
I have loved every second at Carolina because it's so creative and diverse and varied.

Blair Mothersbaugh, graduate student in flute performance and community engagement
The week culminates with a livestreamed concert at 7 p.m. March 29 on the Horseshoe where UofSC President Bob Caslen will join School of Music Dean Tayloe Harding, Luby and Zhang, two faculty ensembles and the university Concert Choir to recognize the service of the men and women honored.
"When looking back on this year, I think it would be a shame to write off 2020 and 2021. Why would you throw away a year of your life?" Cutler says. "Instead we decided to lean into the moment and ask how COVID can make us all better. Together, we pursued something really special by developing a way to say, 'thank you' with our music."
Celebrating Local Heroes with The Concert Truck is part of a larger initiative titled Bridging our Distances, which launched last fall as a way to connect the campus and community through music. As planning for this month's concert series got underway, organizers chose to highlight nurses, doctors, EMTs, teachers, custodial/service employees, restaurant/hospitality workers, mental health professionals, grocery store staff, delivery chain employees, and artists. Following a nomination process, 10 workers were selected as representative heroes.
Student composers and ensembles were recruited to represent all areas of the School of Music – from brass and woodwind to string, percussion and voice. Each group was paired with one of the local heroes, whom they met through a Zoom call to learn their story.
The percussion ensemble in which Honors College sophomore Anna Thamasett performs was paired with Deniece Chi, a program coordinator for the S.C. affiliate of the National Alliance on Mental Illness.
"We've been hearing a lot about the rise in mental health issues during the pandemic," says Thamasett, a pre-med student from Virginia majoring in percussion performance with a minor in chemistry. "Talking with someone who helps people make connections to psychiatric professionals about her experience in the pandemic and getting a firsthand look at the mental health struggle was very informative and inspiring."
Thamasett also is excited to be part of a project that improves accessibility to music by bringing performances out of the concert hall and into the community.
"It has helped me think about music in different contexts and how I can use it to bring attention to a certain cause such as local heroes during the pandemic," she says.
With the Koger Center and School of Music venues shut down because of COVID-19, graduate student Blair Mothersbaugh says Celebrating Community Heroes is a perfect way to bring music to the people instead of having them come to the music.
Mothersbaugh — a Wyoming native working on a master's degree in flute performance with an emphasis in community engagement — has helped organize the logistics of coordinating 10 concert locations. This includes everything from traffic, parking and safety to sound and sight lines. He says planning all those details has been both a challenging and a learning experience.
"My graduate assistant partner and I have worked very collaboratively on what concerts are going to look like, what is the content, what is the flow, what is the experience of the people who are attending," he says. "That helps in all stages of event planning — not just the logistics but the vision of we're trying to achieve and the value that underscores all of it."
The vision for Celebrating Local Heroes and the larger Bridging Our Distances initiative grew out of a desire to harness the potential for innovation presented by the pandemic — seeking ways to leverage the power of music to unite communities, build relationships and engage beyond a traditional concert venue. Both Cutler and Mothersbaugh say using creative thinking to get out of the School of Music bubble can reshape what the concert experience looks like, reach new audiences and illustrate that the arts are relevant and accessible.
Opportunities to share inspiring stories, to work on projects such as Celebrating Local Heroes and to learn marketing, community engagement and creative skills were important in his decision to seek his master's degree at South Carolina, Mothersbaugh says.
"Beyond being a great musician, those are the skills that can help an arts career take off. It's a great environment, and I have loved every second at Carolina because it's so creative and diverse and varied."
---
If you're going
Celebrating Community Heroes is a weeklong celebration of 10 local performances to honor 10 frontline heroes with original music composed and performed by students and alumni of the UofSC School of Music and video vignettes to share their personal stories.
---
Share this Story! Let friends in your social network know what you are reading about
---