Gamecock family affair
Each year, hundreds of students follow siblings, parents, grandparents to study at South Carolina
Marjorie Weber was a widow in her 40s when she decided to return to college to earn her teaching degree from the University of South Carolina where her late husband had been an education professor. Though she was old enough to be most of her classmates' mother, she finished her degree in 1969 and went on to become an elementary school teacher in South Carolina.
She also served as a starting point for a string of family members attending South Carolina, including two great-granddaughters, Anne and Caroline Perry, who are current education students. They, like their parents, are among the hundreds of students who follow family members to become Gamecocks each year.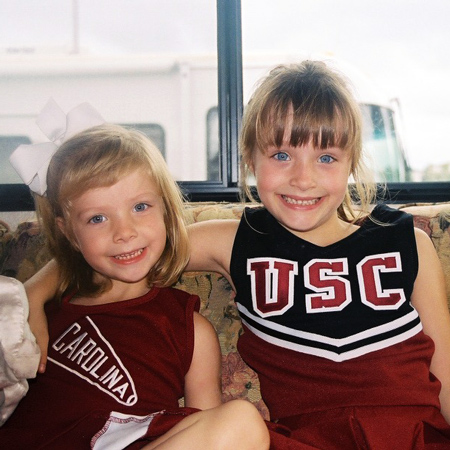 Marjorie Weber's granddaughter, Lynne Perry (1989 psychology), got more than a degree at South Carolina. She met her future husband, Stewart Perry, (1989 economics and real estate) here. Having their daughters attend makes coming back to campus for visits that much sweeter.
"It is so sentimental," Lynne Perry says. "Every time we go back, we get to remember what it was like to be there." 
For their daughters — Anne graduated earlier this year with a history degree and is now in graduate school and Caroline is a sophomore — there really wasn't much choice for where they wanted to go to school. With dozens of family members on both sides having attended the university, it was a home away from home before they even got here. 
"We grew up Gamecocks and always came to Columbia for Carolina football games. It has always been like home to me," Anne says.  
Caroline says she tried to have an open mind and explored other collegiate options, but to her, nothing compared to South Carolina. "Every other university I toured never made me feel the way UofSC did," she says.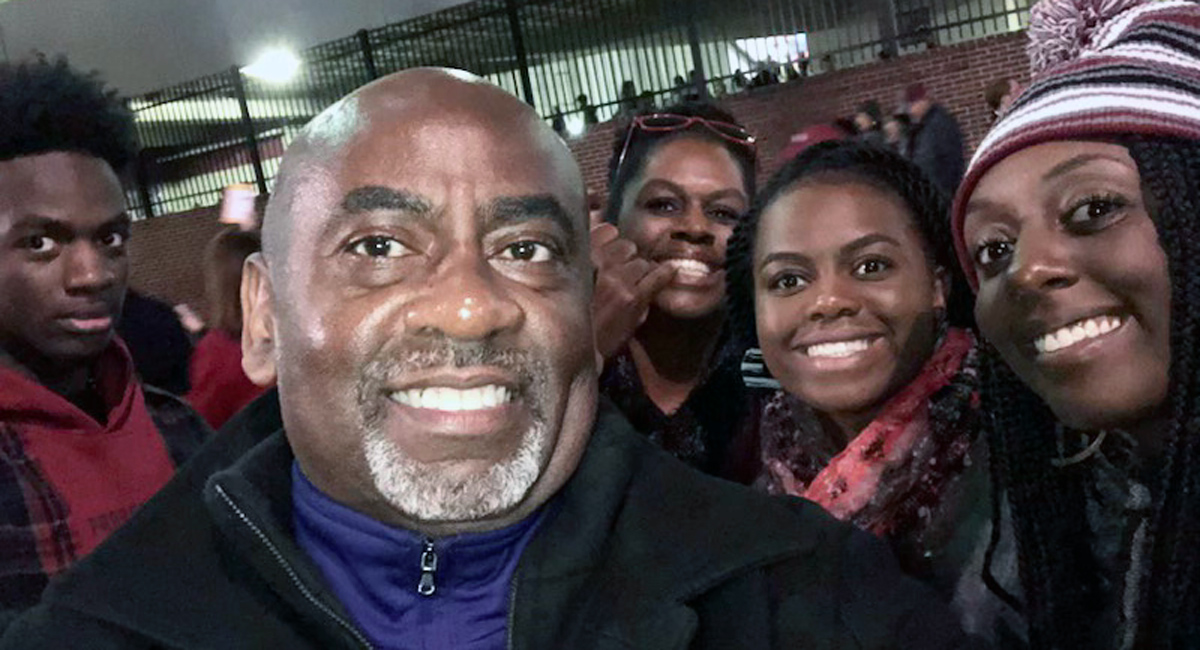 Grimes family 
For the three children of broadcast journalism alumni Randy ('85) and Adrian Grimes ('88), that feeling of home was the same. Being a Gamecock has been ingrained in them since Day One.  
"Whatever you associate with UofSC football, that is what we grew up on," says Morgan Grimes (2020 public relations). "From growing up on 'Sandstorm' to blaring '2001' in the car, these were all things that made me want to be a Gamecock." 
Having the opportunity to share their experiences with their parents is what makes the university so special to the Grimes children. The three also followed their parents into the same field of study — communications.
"It is cool to think that my parents roamed the same campus as me in the '80s," says Erika (2018 public relations). "My mom and I both had the same professor in the Journalism School. Who gets to say that?" 
For Jared, an advertising senior, South Carolina has always felt like a "perfect fit."
Randy and Adrian attribute their career success to the foundation they got at the University of South Carolina, from their start in broadcasting at WCSC-TV in Charleston to department head in film and media arts at Trident Technical College (Randy) and director of marketing and communications for the South Carolina Research Authority (Adrian). The Grimeses also have stayed active and involved as alumni. Randy Grimes is the current chair of the Black Alumni Council.
Cain/Fallaw family
The Cain/Fallaw family's story begins when Lynne Fallaw (1984 criminal justice, 1991 M.A. criminal justice) stepped foot on the University of South Carolina's campus. Her love for the Gamecocks developed when she was an undergraduate student studying criminal justice, preparing her for a career in law enforcement. Watching her four daughters attend the university has only increased her love for UofSC and what it has to offer. 
The first of the four sisters to attend UofSC was Taylor Cain (2011 history, 2013 M.Ed.) and there was never a doubt where she was going. "It was the only school I applied to my senior year of high school, I knew immediately it was where I wanted to go," she says. "For as long as I can remember, I cheered for the Gamecocks and that was because of my mom." 
As student body vice president and serving as a resident mentor, Taylor was able to make the university her own. But like most things in her life, big sis had to learn to share.  "When I think about South Carolina now, it is a family affair," she says.
 Riley Cain (2014 sport and entertainment management) was drawn to the university because of the academic offerings. "As an HRSM student, I felt that I got a lot of hands-on experience, whether that was working the Masters Tournament or interning the whole summer in London for the 2012 Olympic Games," she says. "I got to work College Gameday and interned at a local music venue and Colonial Life Arena during college and my major was the biggest part of that."  
Next was Erin Warren (2019 pharmacy, 2021 Pharm.D.). "It was special to have my family here for my graduation," Erin says. "It is as if things have come full circle for me after attending each of my older sisters' graduations."  
And now, baby sister Chapin Fallaw has decided to follow in their footsteps and start her UofSC journey this fall. "I grew up watching all of my siblings move into the University of South Carolina," she says. "Seeing the experiences my sisters had reassured me that I wanted to go here."
---
Banner image: Marjorie Weber takes notes in an education class at the University of South Carolina in 1969.