UofSC selected as North American partner site of Anne Frank House
The University of South Carolina is now home to a permanent exhibition and educational program in partnership with the Anne Frank House in Amsterdam, becoming one of only four partner sites in the world and the only one in North America.
The Anne Frank Center located in the Barringer House on the UofSC campus tells the story of the young Jewish girl who documented her family's two years of hiding in Nazi German-occupied Amsterdam during World War II. The journals of Annelies Marie "Anne" Frank (1929-1945) were later published as The Diary of a Young Girl, also known as The Diary of Anne Frank.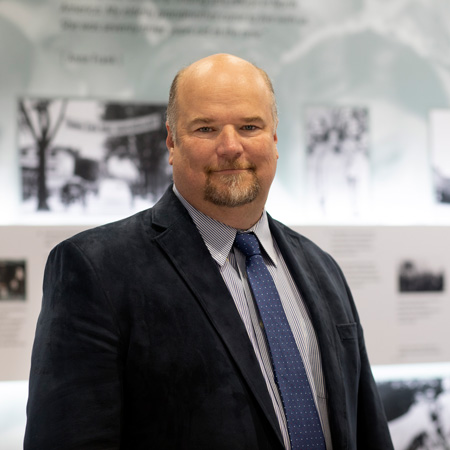 The mission of the center is to educate visitors about antisemitism and other forms of discrimination. Visitors receive timed-entry guided tours through the exhibit, which uses quotes, photos, videos, original artifacts to represent the experience of Anne's family as they hid behind her father's business.
"As the fourth partner site of the Anne Frank House, we have a responsibility to share Anne's life and legacy," says Doyle Stevick, executive director of the center and a professor in UofSC's College of Education. "We hope that visitors to the Anne Frank Center will recognize our common humanity and appreciate our differences.
"We hope this is a starting place and that it will inspire people to continue to learn about the dangers of prejudice and discrimination and to recognize that we have the ability to stand up and make a difference."
UofSC's Anne Frank Center brings to life the experience of the Frank family and four other Jews who spent 761 days — July 6, 1942, to Aug. 4, 1944 — evading the Nazis. The Franks were discovered in 1944 and sent to concentration camps. Only Anne's father, Otto, survived. He published her diary posthumously, and it became one of the world's best-known books, translated into more than 70 languages.
International partnerships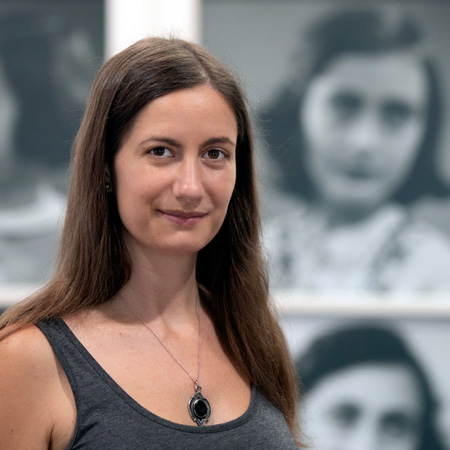 The other official partners are in Berlin, London and Buenos Aires, Argentina. The Anne Frank House in Amsterdam also cooperates with additional organizations to share its mission around the world through traveling exhibits, workshops, educational programs and teaching materials that increase awareness of Anne Frank's story, the dangers of prejudice and discrimination and the importance of freedom and democracy.
"We've been working with an excellent group of people at the University of South Carolina — excellent Holocaust scholars and educators who share our mission — and that's actually the reason why we have chosen South Carolina to become our fourth partner," said Ronald Leopold, executive director of the Anne Frank House in Amsterdam. "I want to thank the center's Executive Director Doyle Stevick and Interim President Harris Pastides, whose commitment helped us to bring to reality our dream of this beautiful center to spread Anne's message all over North America."
Stevick has worked extensively with the Anne Frank House since 2013. Through that partnership, the College of Education tours six exhibits about the life and times of Anne Frank in South Carolina schools and around the country. The number of traveling exhibits will increase and will continue to be used for educational programs and peer-guided training as part of the outreach through UofSC's center.
Pastides also developed a relationship with Leopold, which led to a 2018 visit to the Columbia campus and eventually to the location of the Anne Frank Center at the university. He said the center will be a resource for students, the university and visitors nationwide and will educate and help mitigate – through Anne Frank's story – discrimination, bigotry and racism.
"When my children were young, my wife and I took them to the Anne Frank House in Amsterdam, and I can remember the feeling of hallowed ground when we entered. We toured the home, learned the story and felt what it must been like for that young girl and her family," Pastides said. "Today, you can have that experience at the Anne Frank Center at the University of South Carolina. It's a gallery, a museum, a learning place and a beautiful garden for contemplation."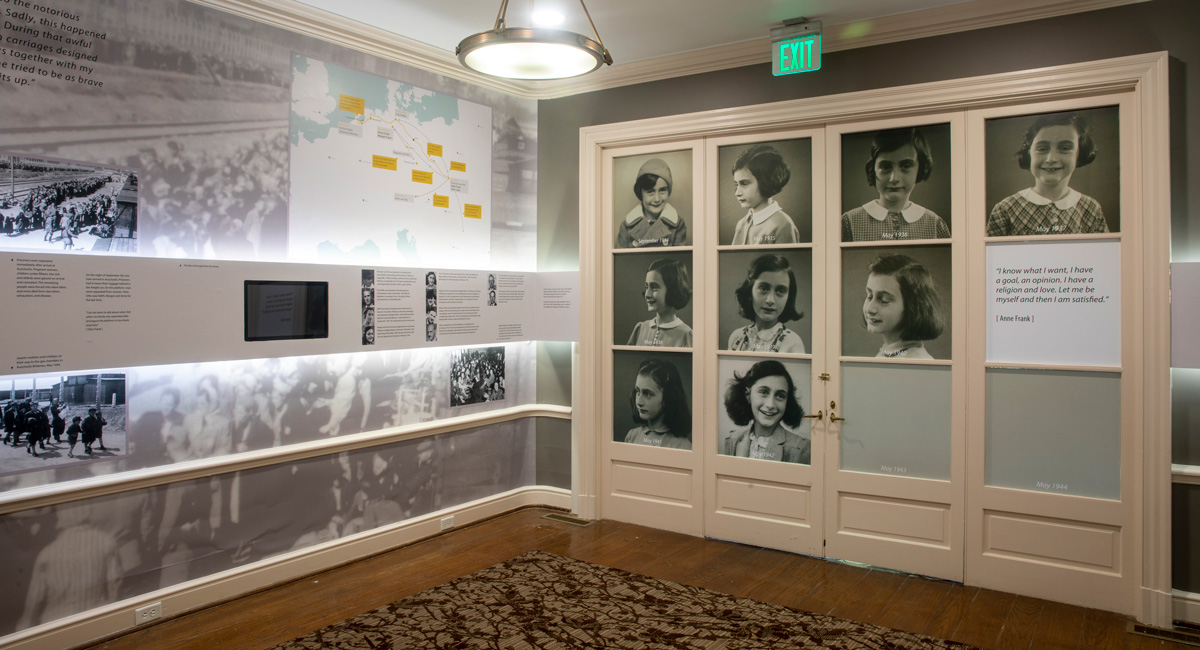 'Lessons from history'
Stevick believes the center supports the university's commitment to inclusivity and sees a potential tourism impact for the region that will amplify its mission to explain what happened during the Second World War and the Holocaust and to offer insights about what it means for us today.
Training programs will help develop a base of teachers who are comfortable exploring difficult issues and helping students understand difficult histories. Peer-guided training will offer UofSC's students as well as middle and high school students the tools for building a community that won't just be bystanders but will stand up and make a difference when they witness prejudice or intolerance.
"Otto Frank insisted that we must learn 'lessons from history' and not just 'history lessons.' What does the past mean for us today?" Stevick said. "We want to move beyond just delivering information and instead encourage students to have conversations about these difficult issues. What does discrimination look like? What should we do if we witness bullying or other problems?"
The Anne Frank Center is operated through a combination of funding from the Anne Frank House in Amsterdam; the university; fund-raising, donations and grants; and training, rental and visitor fees. For more information, visit the Anne Frank Center website.