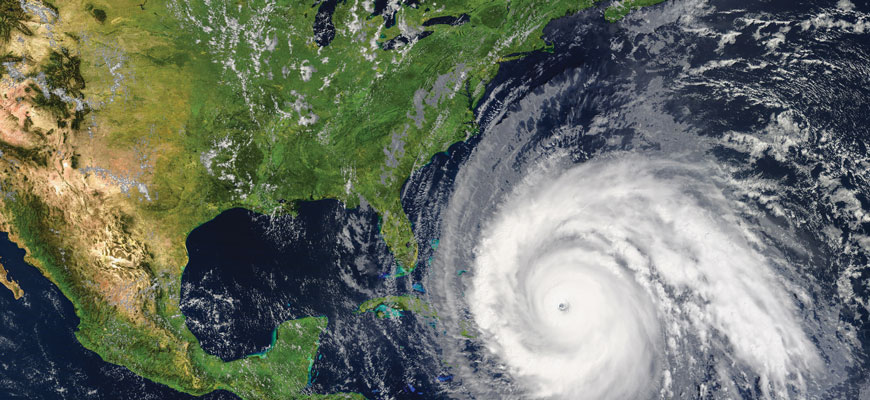 Climate change in our backyard
UofSC-trained scientists study impacts on the Palmetto State coast
---
By Chris Horn,
chorn@sc.edu
, 803-777-3681
---
The debate is over. Ninety-seven percent of climate scientists agree that Earth's rising temperatures and related phenomena — more frequent and severe drought, flooding and wildfires — are a result of human-caused climate change. But humans can also be part of the solution, and there is a veritable army of researchers working to better understand, mitigate or adapt to the effects of climate change.
Three scientists who earned their graduate degrees from South Carolina are studying how climate change — particularly sea level rise, drought and flooding — affect the state's coastal resources.
Amanda Farris and Kirsten Lackstrom incorporate climate information into water, health and coastal management and decision making through the Carolinas Integrated Sciences and Assessments. Liz Fly, marine conservation director for The Nature Conservancy (S.C. chapter), is focused on sustainable fisheries and coastal resilience in the face of rising seas.
Liz Fly
Marine conservation director, The Nature Conservancy (S.C. chapter)
Degree: Ph.D., biological sciences, 2012
Focus: sustainable fisheries and coastal resilience
Why it matters: South Carolina is home to 20 percent of the East Coast's salt marshes, half a million acres that are a nursery for fisheries, a filter for water quality and a natural buffer to sea level rise.
From her home on South Carolina's coast, Liz Fly has a front-row seat for observing sea level rise. "I've experienced flooding firsthand, and that experience has put into perspective what some people deal with routinely," Fly says. "With all the disasters we've had, there has been a lot of state and federal post-disaster funding, and coastal communities are starting to think more creatively instead of just putting the same type of infrastructure in place that failed last time." Fly and other Nature Conservancy scientists are plotting strategies to help vital marshlands keep their noses above the rising tides and continue to protect nearby coastal communities. She points to a Mexican resort in the Gulf where a coral reef — which affords some storm protection — was insured. "If that reef gets damaged by a hurricane, there are resources to immediately restore it," she says. "We're exploring a similar idea for Southeastern salt marshes."
Fly on the future: "It's going to take some major changes across the globe to course correct the track we're on now in terms of climate change. I find optimism in the baby steps people are taking at the local level."
Amanda Farris & Kirsten Lackstrom
Carolinas Integrated Sciences and Assessments
Degrees: Farris, master's in Earth and Environmental Resources Management, 2012; Lackstrom, Ph.D., geography, 2015
Focus: Incorporating climate information into water, health and coastal management and decision making
Why it matters: Leveraging the expertise of researchers from universities, government agencies, NGOs and the private sector leads to better climate information, climate change adaptation efforts and coastal management policies.
With climate change supercharging the frequency and severity of hurricanes, drought, flooding and wildfire, county and municipal planners have their hands full.
"We're applying climate science and information and applying that to different types of decision making, from climate interactions with coastal communities to a public health focus centered on heat and a water resources focus on drought and flooding," says Kirsten Lackstrom, a research associate.
Supported by NOAA funding, CISA's goal is to conduct climate research, collaborate with other researchers in the Carolinas and convey the findings in practical terms to policymakers in government.
"Part of it is trying sto learn from one another so that we can take a case study that is going on in Charleston and make that more applicable to other coastal communities," says Amanda Farris, a CISA program manager.
Lackstrom on the future: "If people can get away from the political part of climate change, they'll realize that it is affecting the well-being of our state. Our environment and our communities really depend on us coming together. I think we are making progress in that regard — I'm optimistic."
---
Share this Story! Let friends in your social network know what you are reading about
---