A different perspective
Gallery showcases student photos of University Libraries' collections
The creativity found in a library typically falls within the pages of the books on the shelves. But the Thomas Cooper Library is hoping to create something beautiful by having photography students look at those books and shelves with a new perspective.
It started simply as an idea to fill up blank space on a wall.
"These walls have been bare for years," says Timothy Simmons, head of the library outreach team. "In the '90s, there were panels put up that essentially showed the history of the library. When these were taken down, it was evident that there was a lot of blank space to fill up."
Simmons reached out to photography professor, Jess Peri, to help bring this vision to life.
"The ideas of the students and the individual photographs they took is what impressed me the most," Simmons says.
Peri's class photographed books and artifacts from University Libraries collections. The photographs from the fall semester were shot on black-and-white film and developed in a darkroom.
For the spring semester, the digital photography class joined the project, providing a new perspective to the libraries' rare collections.
"Photographing with a film camera versus a digital camera is a completely different experience," says senior Beth Ann Puryear. "With a film camera, it's a romantic experience because you're taking these pictures on a chance and so it's always exciting for us to develop the roll of film and see the photos."
The accounting major chose photography class when her advisor told her she had room to take any elective her senior year. While photography has been a hobby of hers for a while, the class gave her the opportunity to tap into her creative side.
"I do tax returns in my classes and get to come to this class and do something I find fun," she says. "The practical side of me took over for what I decided to do for my career, but it is fun to play into my creativity as well."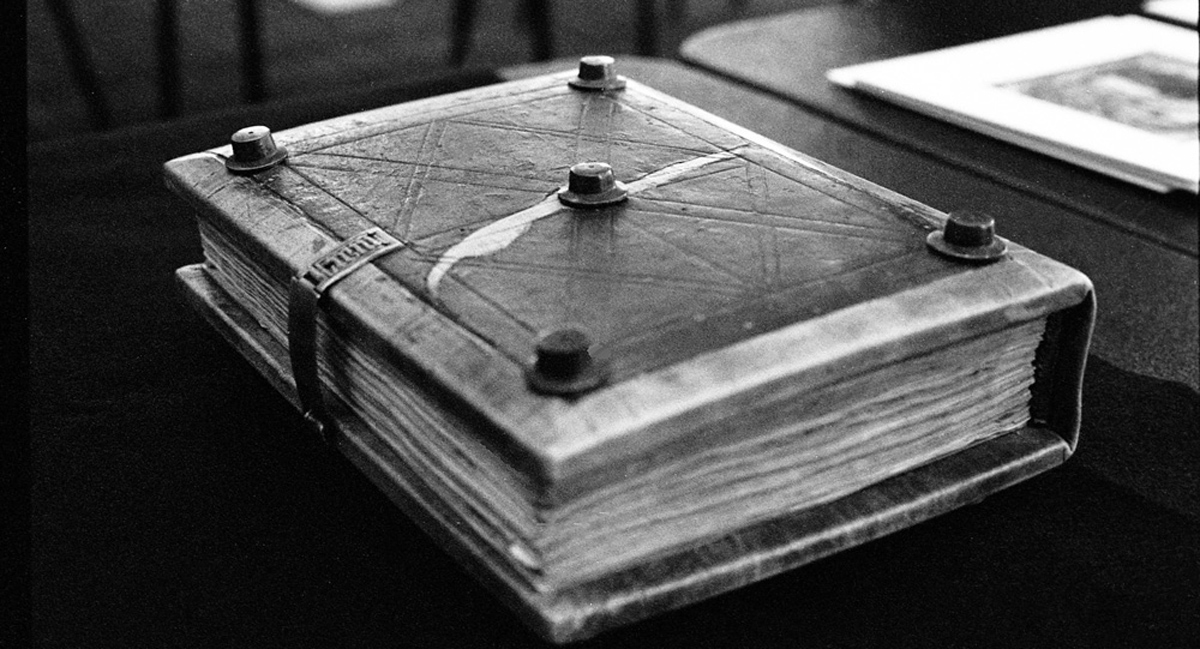 Leaving a legacy
Puryear has five photographs in the gallery, including the banner image at the top of this story.
"Even if it is just a small impact, I hope the exhibit will make someone's day better," Puryear says. "It's been really cool to know my work is going to be on the walls for years to come. It is fun to think that I will leave something behind on campus."
The gallery, however, will not be static — ideas, themes and types of photography used will change.
"You are going to get a different perspective from the photos taken with a digital camera, because the photographer is able to get immediate gratification. It just pops up on the screen," Puryear says. "You will see more diverse, colorful images this semester."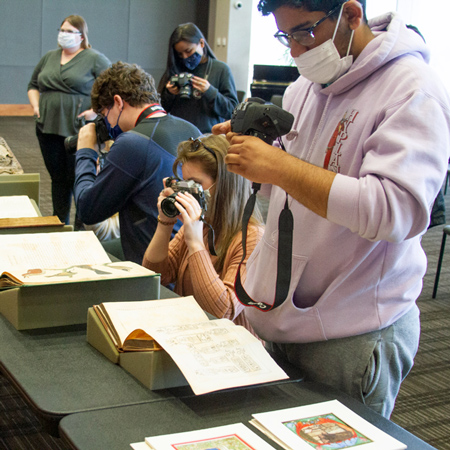 For Puryear, the opportunity went beyond the images themselves. Working to develop the gallery, she found a sense of community and home in a field where she didn't think she would fit.
"I work with numbers all day and haven't taken an art class in years," she says. "I knew going in that these would be students who want to turn this into a career. I was worried about not being as artistic or having cool ideas like them, but everyone in this class is so accepting and encouraging. It was an environment where I had the ability to play with different ideas."
The encouraging environment is just what the professor had in mind — as well as perhaps introducing students to some of the resources available on campus.
"For some of these students, it was their first time visiting Thomas Cooper and they had no idea what was in the library," Peri says, adding that University Libraries' collections have many rare, one-of-a-kind items that students are not likely to see as they go out in the world.
For many students, this also is the first time their work is showcased, which can be a "hook to pursue the arts."
The Libraries at High Speed exhibit can be found on Level 5 of the Thomas Cooper Library.