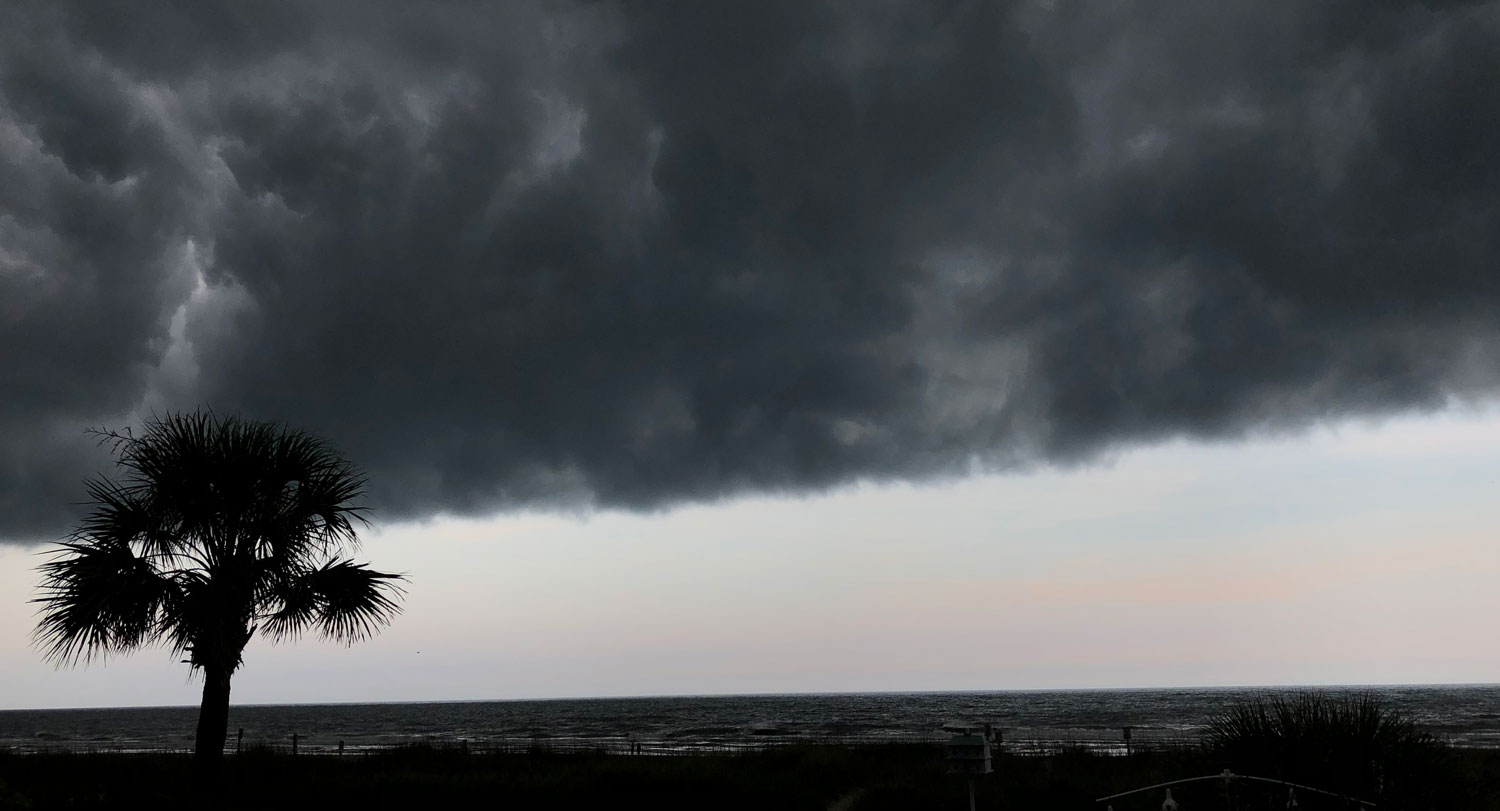 Hugo, Hazel, Floyd, Florence and Joaquin are names seared into the memories of South Carolinians during the past few decades. These hurricanes ripped paths of destruction through the state, but one of the most significant storms in Palmetto State history didn't have a name.
This year marks the 200-year anniversary of the massive 1822 storm that hit Horry and Georgetown Counties. Cary Mock, professor of geography and a climatologist, says the storm transformed future development in the Lowcountry. It also marked the first sighting of a legendary ghost.
Mock has reconstructed a hurricane history for South Carolina and other areas of the Atlantic and Gulf coasts by studying 18th- and 19th-century plantation records, newspapers, diaries and ship logbooks.
"The fact that it didn't happen around Charleston means that it didn't get the big media attention in 1822," says Mock. "We knew there was probably a lot more to that hurricane than history showed."
Facing the threat of storms is not unusual for those living in the Palmetto State. South Carolina has a nearly 80 percent chance of being affected by a tropical system every year, according to the state climatology office. Of the 44 systems that have directly hit the coast from 1851 to 2021, only four made landfall as major (Category 3+) hurricanes: the 1893 Sea Islands Hurricane, Hurricane Hazel (1954), Hurricane Gracie (1959), and Hurricane Hugo (1989).
"The 1822 hurricane killed around 300 people," says Mock. "The more I look at it, there were so many downed trees that it was similar to Hurricane Hugo. That damage lasted for weeks, and it takes something extra strong to do that. It had a high storm surge."
Doug Mayes, who earned a master's in geography from USC in 2006, was fascinated by the storm. He wanted more information and turned his research into a graduate thesis.

"That was a big loss of life in a place that generally wasn't crowded," says Mayes, who is now the acting deputy state director for the Bureau of Land Management in Wyoming. "It also seemed to have changed some of the future settlement patterns there along the mouth of the Santee because of storm risk. There were a couple of islands out there where entire structures were wiped off the face of the earth."

Mayes spent months traveling between the old archive buildings in Charleston and Georgetown, combing through every local newspaper to find mention of the hurricane and its aftermath.

"It is fascinating to read these accounts of people who survived," says Mayes. "Survivors jumped in boats as the water was already waist deep in their homes. They would be rowing back to shore and see their house collapse. They were diving into the ocean to save their families. There were harrowing tales of survival from Sullivans Island all the way up to Pawleys Island."
The survivor accounts are remarkable to read, but Mayes says they also help build the full story of the devastation from the 1822 storm. It can give a better understanding of how today's storms impact the coast. Mayes says research collaborations of climatologists and historical geographers are essential for historical climate reconstruction and measurement of those climate impacts.
"Coastal flooding is determined by coastal bathymetry. You've got all the factors that lead to storm surge, but it gets magnified and amplified in different ways in these little creeks and bays," says Mayes. "It piles up differently as those hurricanes hit in specific places. I think it's important to know your history and understand the past as it relates to the world around us."
The legend of the Gray Man
In addition to its devastation, the 1822 hurricane also sowed the seeds of the Gray Man ghost story. According to legend, those who see the Gray Man and heed his hurricane warning are spared. The legend is based on the tale of a young man who, while traveling to see his fiancé in 1822, falls into quicksand and dies on Pawleys Island. He is said to have reappeared to his fiancée, warning her of the impending storm. Sightings of a gray figure that roams the beaches to give warnings before bad weather have been reported in the decades since then, including September 2022 when Hurricane Ian came through.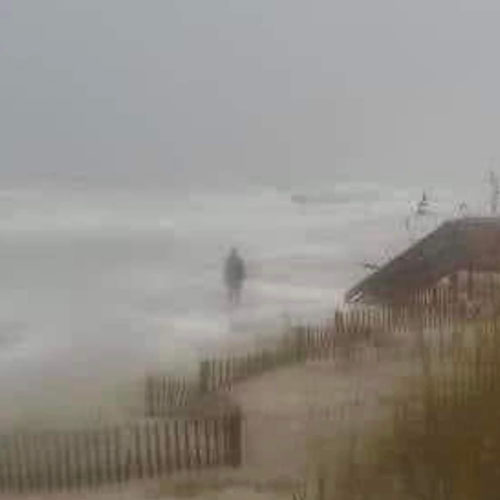 The legend has weathered the test of time, making national news when a Pawleys Island couple claimed on the television show Unsolved Mysteries that their sighting of the Gray Man before Hurricane Hugo in 1989 saved them and their home. One sighting before Hurricane Florence in 2018 resulted in a video, which seems to show a shadowy figure on a dock during the hurricane. While some wait until mandatory evacuation orders to tell them how serious the storm might be, others depend on a visit from the Gray Man.
"When they tell you to evacuate, the National Weather Service will probably do it within three days," says Mock. "But it's great if those who believe in the Gray Man get an earlier warning and get out of danger."
While Mock researches weather from the past, his goal is to predict how coastal populations will be affected by future storms. He created a historical profile on hurricanes during the last centuries, to provide a better understanding of their patterns and the relationship between hurricanes and climate change.
"We might be in a more interesting timeframe where we have more category fives or high category four hurricanes," says Mock. "Some people think there have been more, but there are always ups and downs in the number of storms we see, but they are getting wetter. There is scientific evidence showing that seems to be happening.