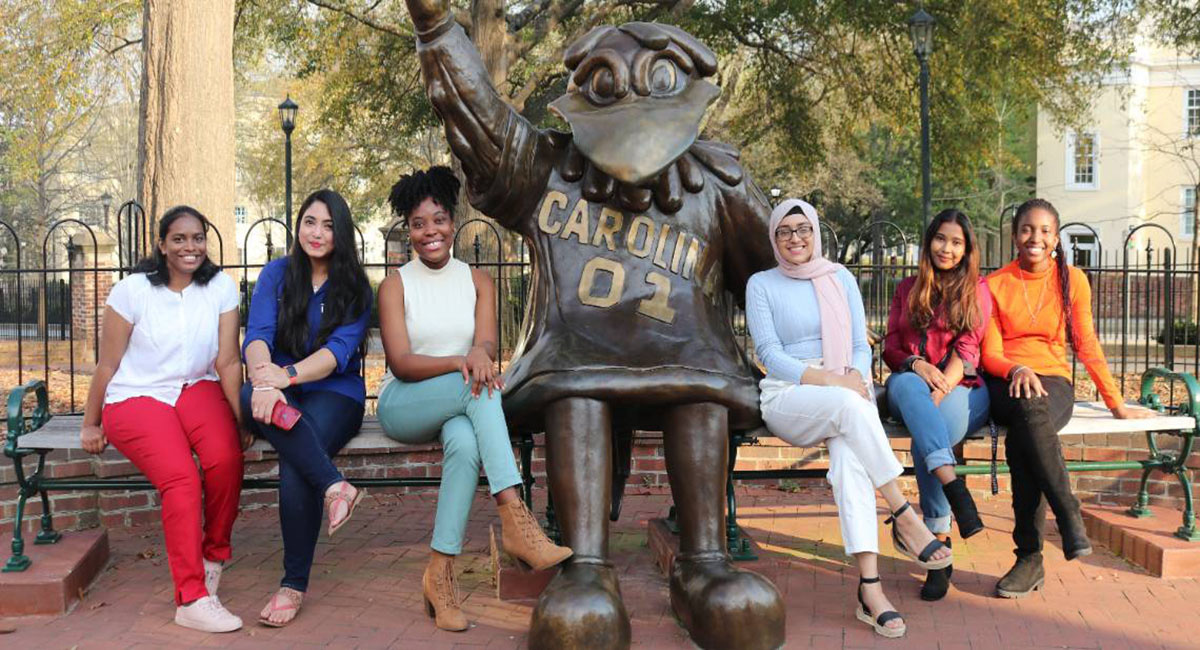 With about 1,500 international students studying 100 different majors and academic programs, there is something for everyone at the University of South Carolina. For International Education Week, get to know the international student population at USC with the following statistics.
Number of international students for fall 2022:
Undergraduate: 479
Graduate (master's, graduate certificate, specialist): 211
Graduate (doctorate, J.D.): 692
International Student Exchange: 230
Top 10 places of origin:
China: 470
India: 181
Bangladesh: 69
South Korea: 63
Saudi Arabia: 56
Iran: 52
Germany: 51
Nigeria:

43

Taiwan: 37
Brazil: 31
Most common major: Computer science, with 101 students enrolled.
How to get involved: Join the International Student Association or join one of the many national origin groups such as PANASA, the Indian Student Organization, the Bangladesh Student Organization, the Iranian Student Organization, Chinese Student & Scholars Organization, Korean International Student Organization, Taiwanese Student Association and more.
International Education Week is Nov. 14 - 18. Check out this year's calendar of events.