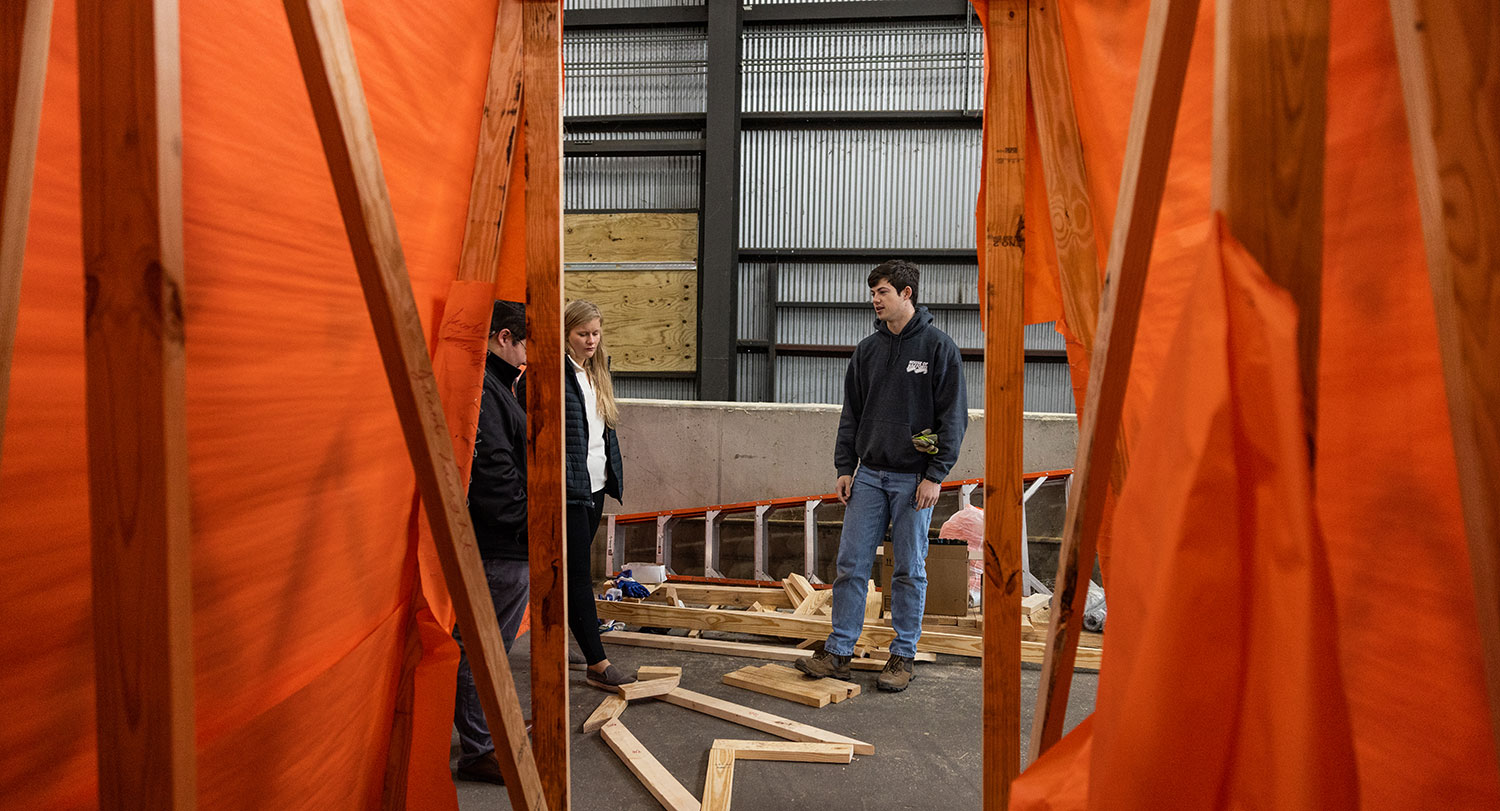 Burn tiger burn 🔥
Meet the students behind this year's signature event
A 30-foot tiger set ablaze could be the stuff of nightmares but for University of South Carolina students, it's a typical Monday before Thanksgiving break.
Tiger Burn is the century-old tradition that kicks off the Carolina-Clemson rivalry week. The storied pep -rally features music, cheerleaders, Cocky and guest appearances by head football coach Shane Beamer and USC President Michael Amiridis.
To prepare for the late November event, students in the College of Engineering and Computing, the American Society of Mechanical Engineers, the Society of Hispanic Professional Engineers and the Delta Tau chapter of Pi Tau Sigma spend weeks planning, creating and building the tiger.
"The fall semester is always my favorite because we get to do Tiger Burn. I really love getting to do a large-scale event that people across the university, all across Columbia, can come out to and get excited for us playing against Clemson," Tiger Burn team leader Katrina Wohlgemuth says. "Some of my best friends I made my very first semester freshman year because of Tiger Burn."
This year's tiger stands 32.5 feet tall, and the team has updated the tiger's face from the previous octagonal shape.
"This year it will be a lot rounder. It will still be a bit square because it's built out of two-by-fours, but it will be a round organic shape," Wohlgemuth says. "We are doing ears that are less triangles pointing straight up on the tiger and more angled-looking like a scared cat."
After the tiger burns, the students who worked on the project leave the experience with more than the seared structure.
"The hands-on experience that I've had personally throughout Tiger Burn has been something that I've been able to talk about in job interviews," Wohlgemuth says. "I've been able to talk about the progression from the 3D CAD modeling all the way up to a physical structure that is safe and not burning down to the ground."
Jackson Goldsmith, Tiger Burn lead and president of the USC student chapter of the American Society of Mechanical Engineers, encourages students to get involved.
"I would say if you are in engineering, or even if you're not, we do this every year and we always love to have people come out and help with the build, whether you have a lot of experience with it or not," Goldsmith says. "So whether you're an art major, in business or anything like that, if you have a passion about it, we'd love to have you help on the team next year."