Undergraduate researchers thrive at the University of South Carolina. If you need proof, look no further than the Goldwater Scholarship, a national award recognizing the exceptional work and dedication of STEM undergraduates towards their research careers.
Even among the university's 31-year legacy of success with this competition, this year stands out. For the first time since 2004, all four USC nominees — South Carolina Honors College students Shannon DePratter, Neal Hammond, Emma Mason and Amber Pospistle — have been named Goldwater scholars.
This honor is a testament to university's dedication to scientific excellence, but for these four students, it's something more: an opportunity to pursue their dreams and make a lasting impact on the world.
Meet Our 2023 Goldwater Scholars
USC's newest Goldwater scholars are among the brightest and most ambitious young scientists in the country. Though they represent different academic interests, these four students share a goal of fighting disease and improving lives through groundbreaking research.
For out-of-state scholars Mason (Marietta, Georgia) and Pospistle (Huntersville, North Carolina), earning two of the university's top undergraduate merit scholarships first attracted them to South Carolina, where they knew they would have support to pursue research.
Mason, a McNair Scholar studying biochemistry and molecular biology, researches nerve repair mechanisms in the lab of biological sciences professor Jeff Twiss. She also researches treatments for Lou Gehrig's disease with support from 2022 and 2023 grants from the Mayo Clinic.
Pospistle, a Stamps Scholar, decided to create her own major through the Honors College. Her computational biology studies apply computer science, mathematics and statistics to probe biological questions.
Her research experience includes conducting a lung cancer research project on ferroptosis, an iron-independent form of cell death, under the mentorship of environmental health sciences assistant professor Guoshuai Cai and researching an inherited cancer predisposition syndrome at the renowned Memorial Sloan Ketter Cancer Center in New York. She is also currently preparing a first-author manuscript.
Spartanburg, South Carolina, native DePratter's research interest is personal. The biomedical engineering major felt compelled to study neurological diseases after seeing firsthand the devastating effects of dementia in her great-grandmother. Now, she studies the link between traumatic brain injury and Alzheimer's disease, working under the mentorship of chemical engineering professor Melissa Moss.
DePratter's big picture goal? To help develop better treatments for neurological disorders, which affect more than 16 percent of the world's population. "We must make treatment affordable, effective and accessible to all," she says.
Understanding brain health is also a driving factor for Hammond, a Greenville, South Carolina, native double-majoring in biological sciences and neuroscience. Hammond currently studies the effects of psychological stress on memory in the lab of assistant professor Joseph McQuail at the School of Medicine Columbia and aspires to research molecular causation and behavioral treatments of addiction.
Their mentors describe them as leaders in their fields — hard-working, innovative scientists who are dedicated to making a difference.
The Road to Success
Becoming a Goldwater scholar is no easy feat: this year's competition had a success rate of about 8 percent. But USC students are well prepared.
For one, students are encouraged and supported to develop their research skills, even in their first year. DePratter, who had never been in a research lab before coming to South Carolina, was encouraged to apply for research grants and present at conferences as a first-year student.
Mason's story is similar: during her first semester, she connected with Twiss, who inspired her to explore a future as an M.D./Ph.D. and introduced her to research contacts around the country.
But applying for the Goldwater unlocks a whole new level of resources. Students spend months on their applications, working closely with their faculty mentors, the university's national fellowships team and the Goldwater Scholarship faculty committee, led this year by Moss.
"This is an exceptional group of budding researchers, and we are delighted that all four of USC's nominees have been named Goldwater Scholars," Moss says. "[The committee] worked closely with these four students to assist them in crafting their experiences and ambitions into their applications."
This level of individual feedback can transform a student's vision of themselves and their future.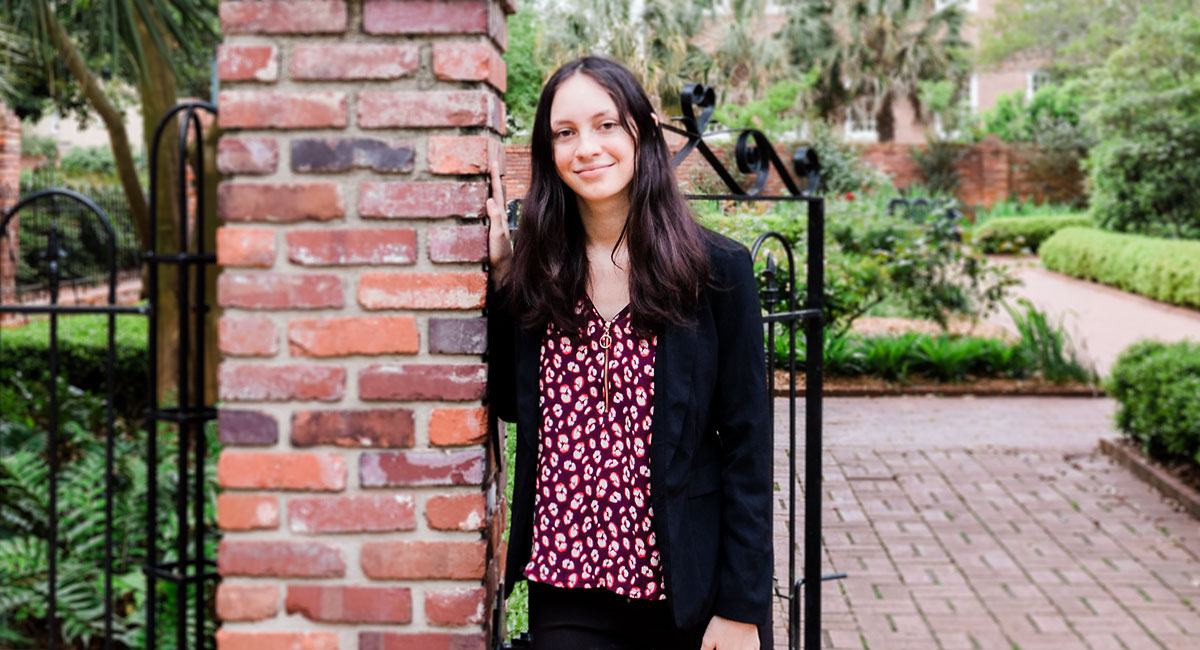 "Going through the application process, regardless of the outcome, is extremely beneficial," explains Pospistle, who, in addition to the Goldwater, has applied for — and earned — fellowships with the Broad Institute of MIT and Harvard and the DAAD RISE German summer research program. "With guidance from my Goldwater committee mentors, I was able to see how my research experiences connected with each other and refine my research interests and goals."
For these students, completing the application process is an accomplishment on its own. Of course, when everyone wins, it's even better.
"Being named a Goldwater is a huge honor," Hammond says. "It gives me a sense of confidence and renews my excitement to continue learning."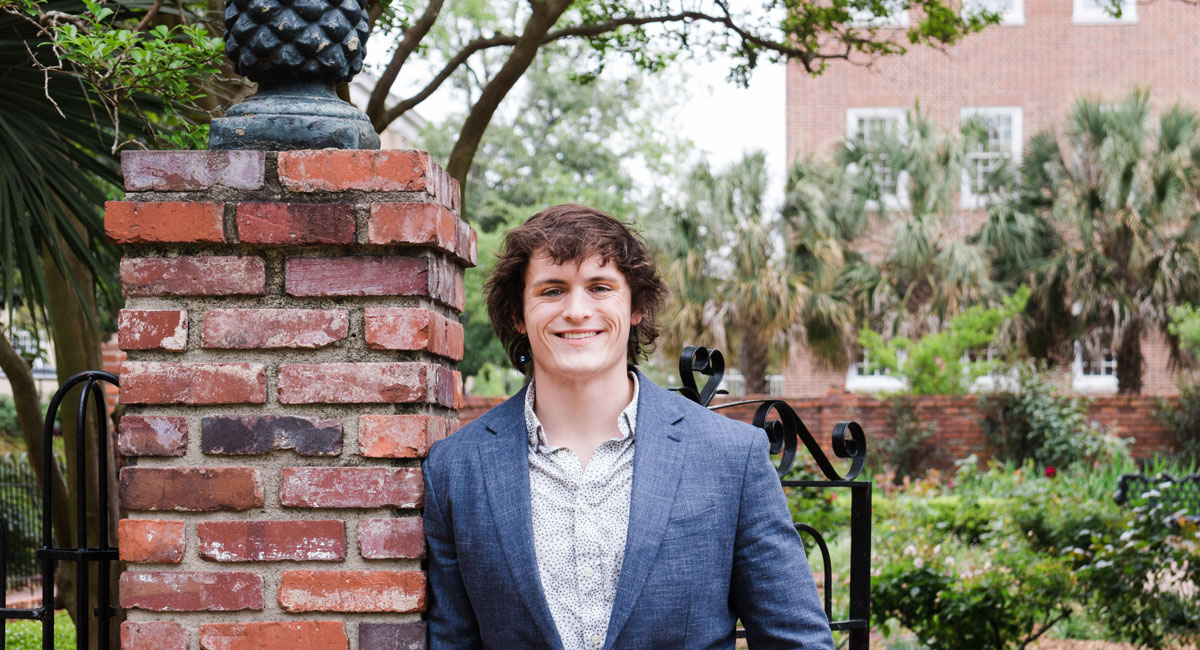 Looking Ahead
Goldwater scholars receive up to a $7,500 yearly scholarship, but more importantly, they gain access to a network of leading researchers who provide mentorship and career opportunities.
For DePratter, Hammond, Mason and Pospistle, what started as an interest in undergraduate research has sparked a world of new possibilities.
"The University of South Carolina has been instrumental to my growth and development as a researcher," says Mason, reflecting on her past three years on campus. "I am so grateful to how the university has allowed me to grow and explore my interests, and I can't wait to see what the future holds."
This year's Goldwater nominees received support from a committee of dedicated faculty: Melissa Moss (chair; engineering and computing), Dave Barbeau (earth, ocean and environment), Zhengqing Fu (biological sciences), Doug Meade (mathematics), Mark Uline (engineering and computing) and Yanwen Wu (physics and astronomy).
Students interested in applying for the Goldwater or other national fellowships should contact National Fellowships and Scholar Programs.