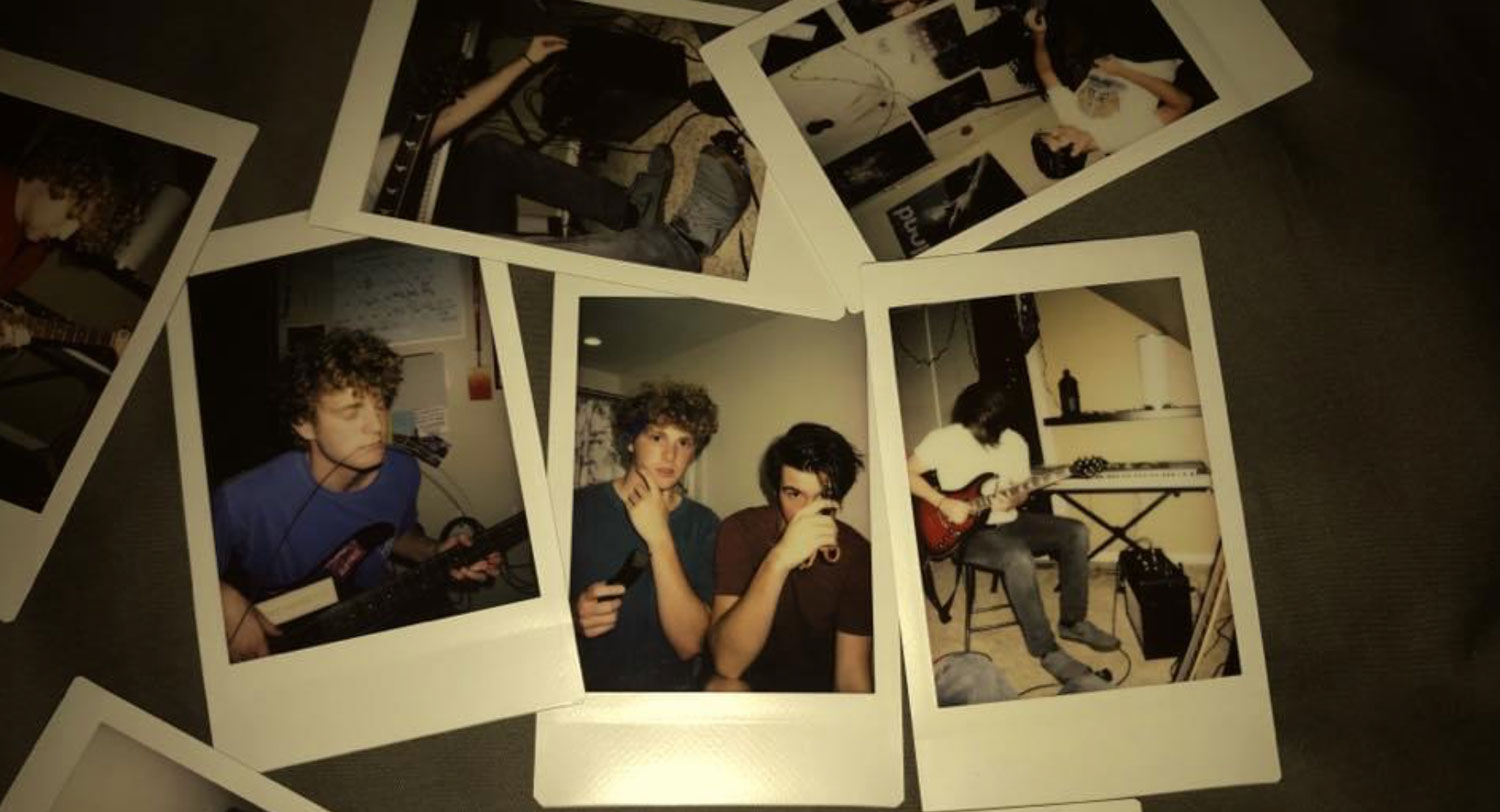 You never know what will be behind the next open door. Top Scholars Evan Delp and Bob Magee (both 2021, international business) had no idea that a chance meeting during a scholarship interview at the Honors College would lead to a lifelong friendship and joint pursuit of their musical passion.
"Just by chance, we walked out of a building at the same time, and I held the door, and we struck up a conversation talking about music and the same artists that we liked," says Magee. "We were just kind of joking and said 'If we go to USC, we should start a band and make music.'"
At the time, Delp lived in Pennsylvania and played guitar while Magee was living in Florida and owned a bass he couldn't play. Fast forward six years, and they have now released a full album and performed in front of hundreds of people across the Southeast.
Delp was named a McNair Scholar and Magee was named a Stamps Scholar based on their exceptional academic talent and remarkable leadership skills. Settling into college life at the Honors Residence Hall, Magee learned to play his bass (and a borrowed guitar) and the students' friendship solidified. As sophomores, they agreed it was time to follow through on their initial joke to make music together.
Dubbing their band Homemade Haircuts, they set a goal to create their first EP. Delp devoured YouTube videos to learn recording techniques and how to produce music on his laptop.
"That was the hardest time going from not ever having made music to our first attempt," says Magee. "It's a tough step to put out the first thing because you have no gauge on what you want to sound like and what you're capable of doing."
The first EP, Hold the Door, was released in 2019. Even as they studied abroad — Magee in China, Australia and New Zealand and Delp in Australia, the two felt the urge to keep creating.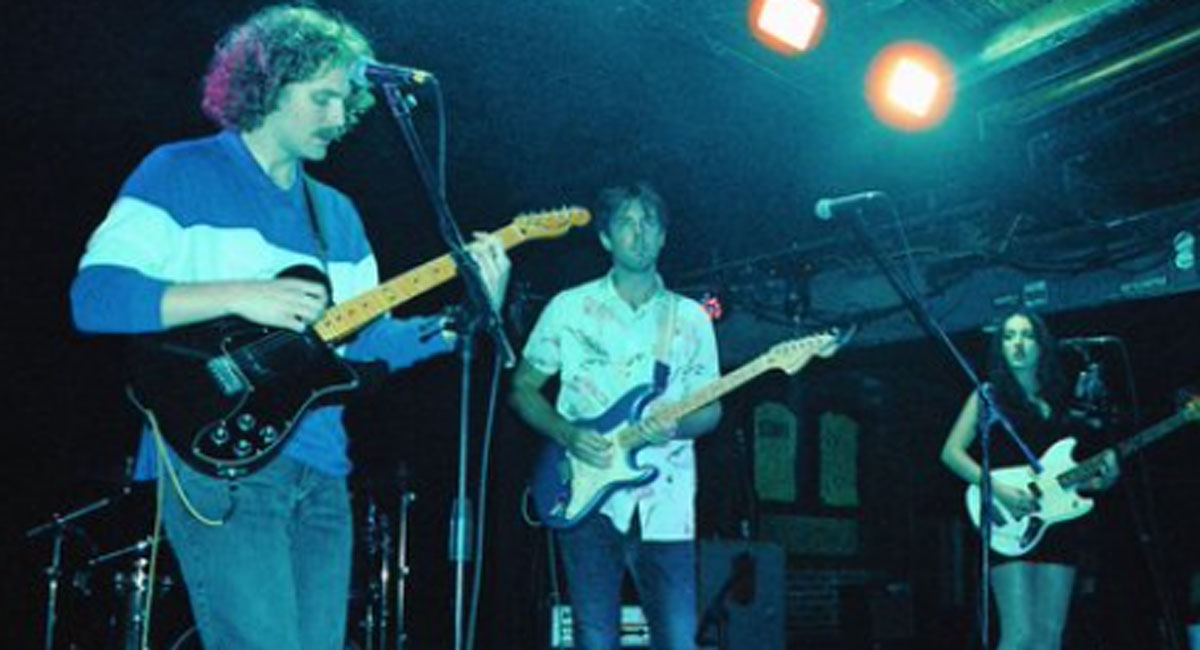 They squeezed in time to produce a song while Magee was visiting Delp in Australia after a half-year of traveling apart. "Sydney Harbor" was recorded on a USB microphone and a ukulele. Throughout the COVID-19 pandemic, they sent ideas back and forth, composing a string of singles that tested different music and production styles from rock to pop.
"We kept holding the door for each other because we didn't really know if there is a right or wrong way to do anything," says Magee. "We had to lean on each other and trust the other's taste and decision making, and we figured it out together."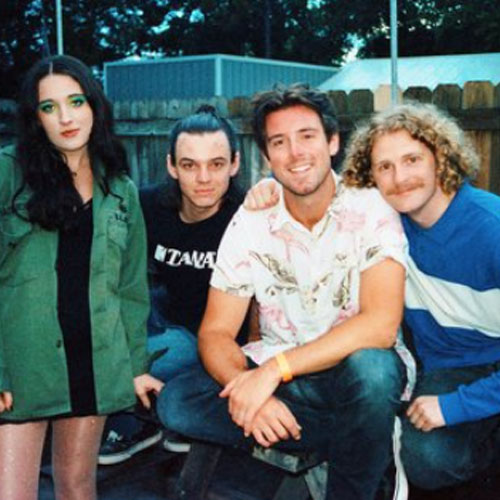 Graduation brought them to a creative junction, but there was no question they wanted to keep the band together. They moved to Charleston, where Delp is a designer for a tech startup and Magee is an import and export analyst at a shipping company. They also brought drummer Blake Hunter (2020 environmental science) into Homemade Haircuts, which gave them the full band rock sound they both imagined back when they were 17 and 18 years old. The natural next step was realizing their dream of producing the first cohesive full-length record, Sun Showers.
"It was a time of growth, figuring out how to be adults and pairing that with how do we make a record," says Magee. "And how do we go further with music and try to make it a bigger part of our lives?"
One big step: performing in their first "real festival," SolFest in summer 2022 at Earlewood Park.
Magee helped NoMa Warehouse open the door to sustainability, connecting festival organizers with rock duo Illiterate Light, who use bike generators for their shows. The festival featured a bike-powered stage, which required festival attendees to pedal on stationary bikes to generate power for the sound system. Homemade Haircuts is now looking forward to planning and performing in more events that bring together live music and the environment.
Magee and Delp say they are living their passion to create and perform because they continue to keep the door of possibility wide open.
"I didn't really know what I wanted to do, and I'm glad I tried to go outside of the box and was open to that conversation and starting the band that we joked about," says Delp. "I think being open to life changing your plans is really important."