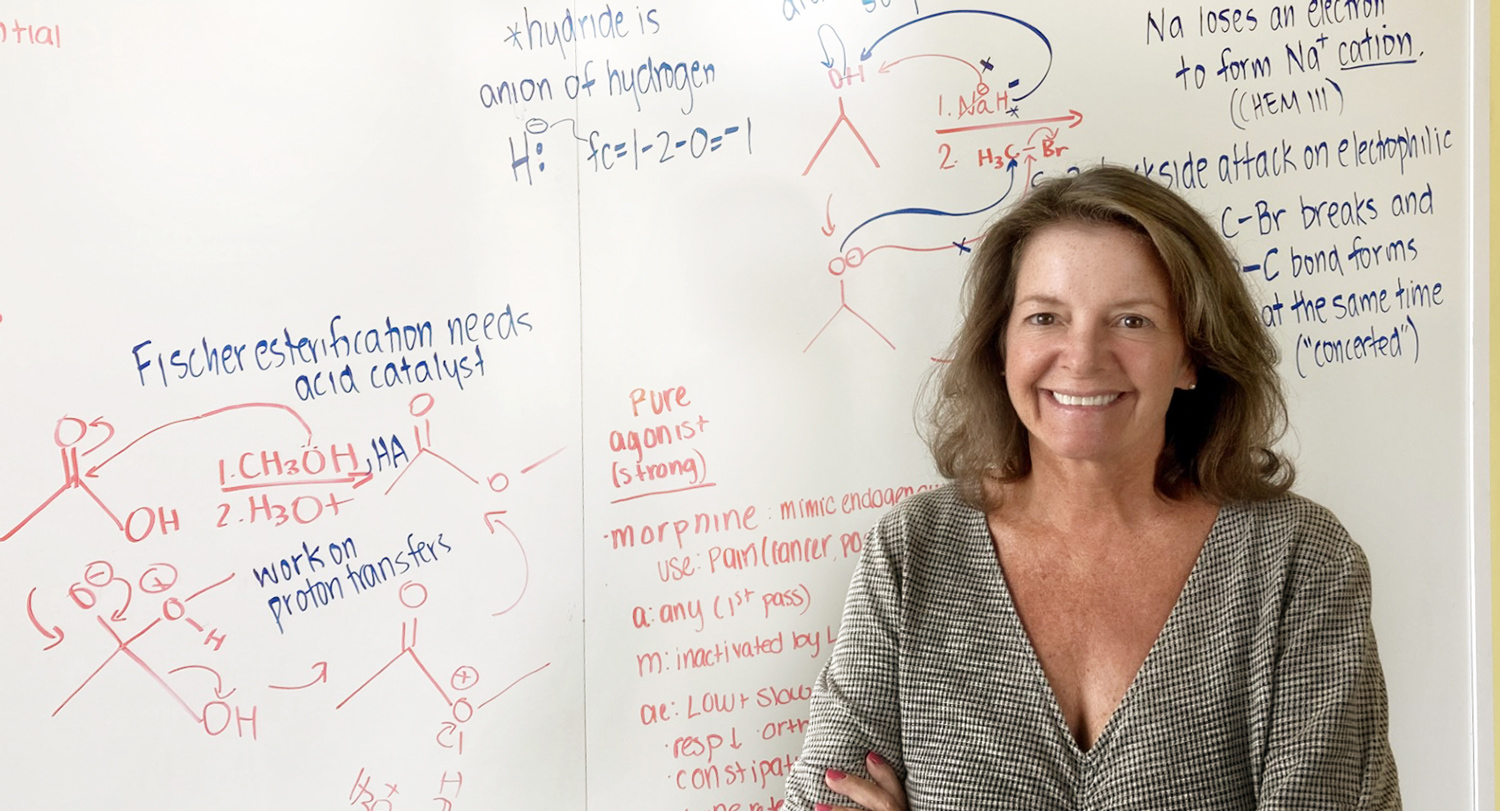 As a chemical engineer, high school science teacher and organic chemistry instructor, Laura Lanni has spent much of her professional life conducting experiments. But an experiment that had nothing to do with chemistry set Lanni on the path of fiction writing.
"One year, I had a summer off from teaching and decided to write a novel as kind of an experiment, to see if I could complete an entire draft before school started again in the fall," says Lanni, who earned her Ph.D. in chemistry at USC in 2010 and has been an organic chemistry instructor at the university for several years.
That draft eventually became Or Not to Be, a love story with an other-worldly twist — the protagonist dies in the first chapter but discovers a portal between life and death and must decide if she really wants to return to what she supposed was a loveless marriage.
"I didn't approach the novel the way that I would as a chemist, like, 'This is the story, and this is where it's going to go,' " Lanni says. "I approached it as, 'Here's a problem, here are the characters, let's see where they go.' I got hooked on it and thought I knew what was going to happen, and I didn't. It was more like reading a book instead of writing one."
Since writing that first novel, Lanni has published another (Infinity Line), written two children's books (Our Sour Flour Hour and I Like Trees Like These) and begun a memoir, tentatively titled Something's Wrong with Laurie, which captures the sometimes-comical angst of her childhood naivete.
So, is Lanni a chemistry instructor who moonlights as a writer or is she a writer who happens to teach chemistry? For Lanni, there is no dichotomy in being both. And therein lies a lesson that she often shares with her students.
Though she loved writing in high school, Lanni's novel-writing experiment didn't take place until her late 30s, after years of focusing on her engineering major, raising her daughters, working as a chemical engineer and teaching AP chemistry.
"Our STEM students at Carolina are on a hard path — they're focused on their studies, and they leave parts of themselves behind. Maybe it's playing a musical instrument or singing or writing," Lanni says. "So when they come to me in tears over a test grade, I talk to them about that as long as they want, but then I try to reconnect them to the things they loved but left behind. I've helped a couple of students find a room on campus with a piano where they can practice or sing, and they find themselves again."
Teaching 20-year-old college students reminds Lanni of the many possibilities life can hold.
"They are at such a fork in the road, and there are so many choices they can take," she says. "I've always said that college is all about changing your mind — not just changing your major or what you're going to do in life but the fact that your mind, the way you think about things, actually changes. I want to help them understand there are lots of ways to do the things they love without leaving anything behind."