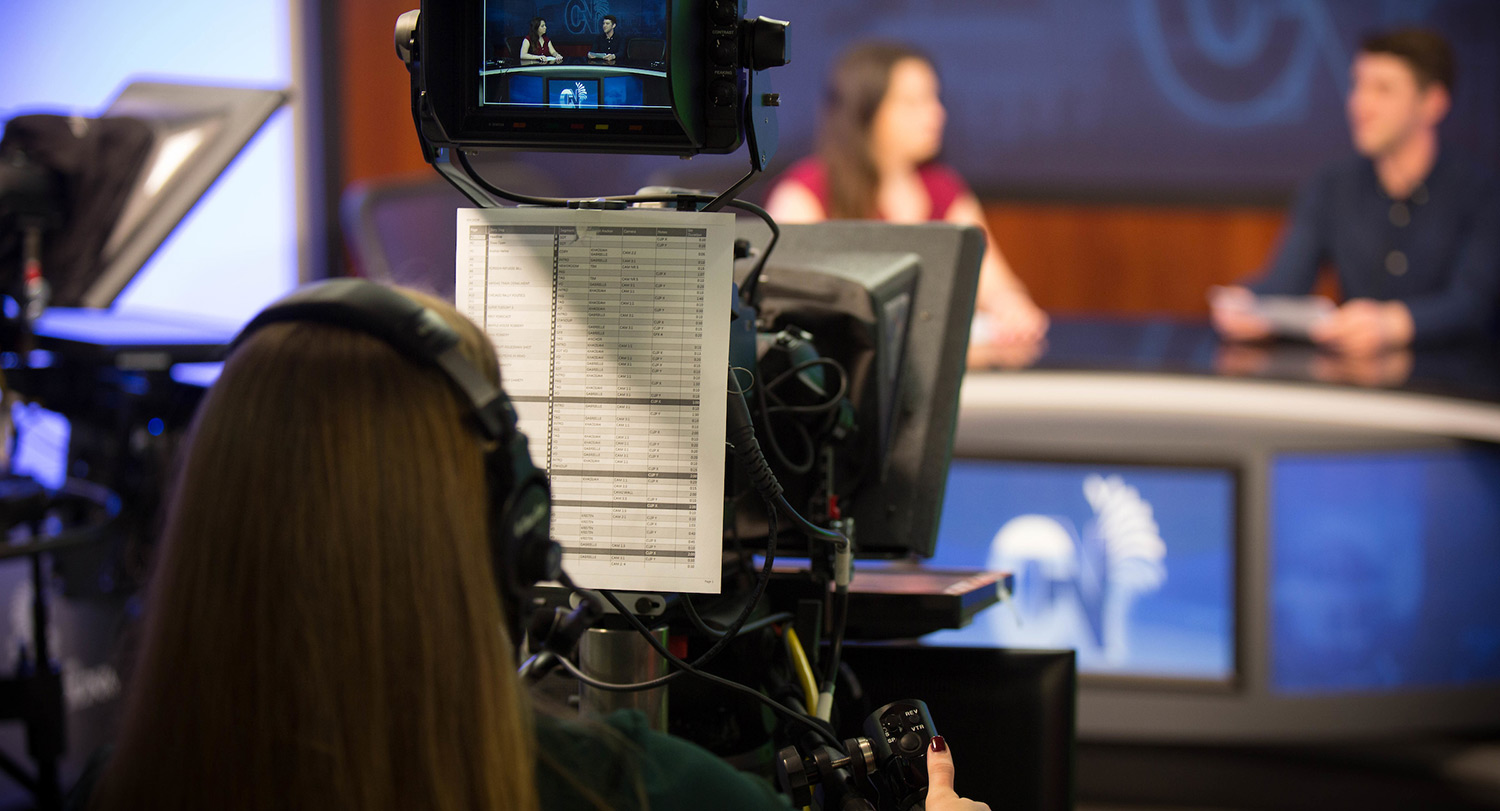 Landing a job in public television was William Anderson's dream when he graduated from the University of South Carolina in 1988 with a degree in broadcast journalism.
The Charleston native wanted it so badly that he tried and tried again and then tried some more – applying for every producer-director job for which he felt qualified with South Carolina Educational Television.
"Oh man, the rejection letters – 36 rejection letters," Anderson says, until he finally applied at the Sumter affiliate and got the job. "All I ever really wanted to do was work at South Carolina ETV because I felt like it was an opportunity to tell stories from the pinnacle of where to be in broadcasting," he says.
Now president and CEO at Blue Ridge Public Television Inc. in Roanoke, Virginia, the only regret Anderson has is that he wishes he had learned earlier there was a better route to getting that first job.
"I found out later they always hired from within for the producer-director jobs, preferring someone with experience," he says. "Once we got to know each other, the head of production told me I should have applied for a camera job, where I would have been able to move up quickly."
Anderson is among a number of USC alumni guiding the present and future of public broadcasting in leadership roles from coast to coast. And that's important, as PBS is consistently ranked in surveys as the most trusted news source in the country during a time of polarized news habits. In a 2022 survey, 73 percent of respondents said they trust PBS 'somewhat' or a 'great deal.'
"You can see the Gamecock footprint across the system," says USC grad Stephanie Cook, assistant general manager and currently interim president and CEO of SCETV.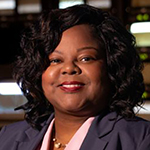 More than 95 percent of the U.S. population is able to access public broadcasting's over-the-air signals, according to the Corporation for Public Broadcasting.
"Public media has a core mission to provide the public the tools and resources to be educated, informed and engaged as members of their communities," says Cook, a 2000 graduate (B.A., management science), who also completed a master's degree (2004, educational/instructional technology) and Ph.D. (2013, higher education administration) from USC. "We have the space and the opportunity that other media may not have to tell stories that delve deeply into issues and to create content that amplifies our local voices and communities."
It's a passion for that mission that has drawn USC alumni to public broadcasting. Some have spent their careers there. Others began at public stations before leaving to pursue new prospects – knowing they would return when the right opportunity came along.
William Anderson
President and CEO at Blue Ridge Public Television Inc.
Broadcast journalism, 1988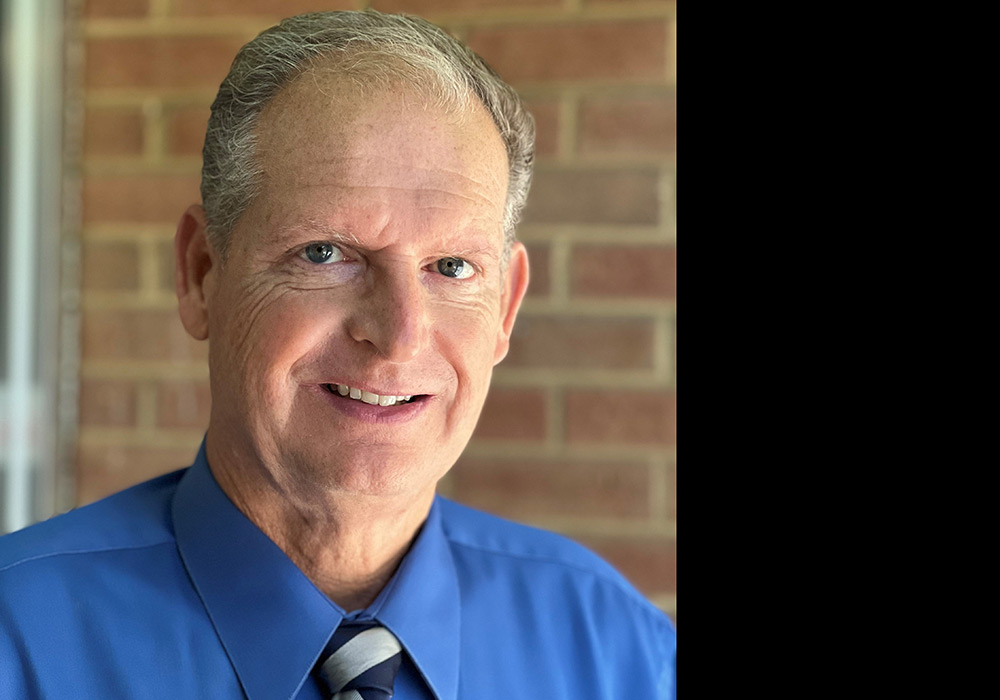 Anderson has been in public broadcasting since that first job at SCETV in Sumter. In his leadership role at Blue Ridge Public Television, he is among the pioneers in launching the nation's first all-digital public television station in June. PBS Appalachia Virginia has a mission is to paint a clearer picture of southwest Virginia and share its authentic voice via the PBS platform. Plans include constructing a state-of-the-art television studio in partnership with Hard Rock Bristol, a resort and casino.
"We want to tell all of those stories out there and then dispel stereotypes that go along with Appalachia," Anderson says. "We've hired local talent, who are ambitious and passionate, and so far, they have won every award that they have submitted for, including seven Emmy Awards."
Programming includes shows such as French Magnolia Cooks, a field-to-table cooking show that Anderson says illustrates what Appalachia is really about, and Hometowns, an exploration of southwest Virginia communities with personal stories and an authentic look at life in a small town. French Magnolia Cooks will be available nationally this fall.
"The need rests within the rural areas, and I can't think of a more rural area right now than our designated service area," Anderson says. "With the push to make broadband available to everyone, we thought, 'Why don't we use that as a conduit to get public media out there and tell those stories?' We're the best storytellers in the business."
In addition to the economic reasons for eliminating the need for transmitters, going digital made sense to Anderson because the average household has multiple screens, including smart TVs and watches, computers, phones and tablets, making PBS Appalachia more accessible than it might be through a broadcast signal only.
While public broadcasting faces competition from commercial stations, streaming services and social media, Anderson says compelling and trusted content, in-depth storytelling and educational value will sustain the industry.
"We have a heart for what we do, and when somebody thinks they want to defund public media, I equate that to sitting on a hill above a public park. I tell people, 'You may not use that park, but would you vote to deprive someone of its beauty?'" he says. "It's the same way with public media. You may not watch public television – although you should – but do you really want to deprive the American people of such a great asset and resource?"
Adrienne Fairwell
Incoming president and CEO of South Carolina ETV
Broadcast journalism, 1999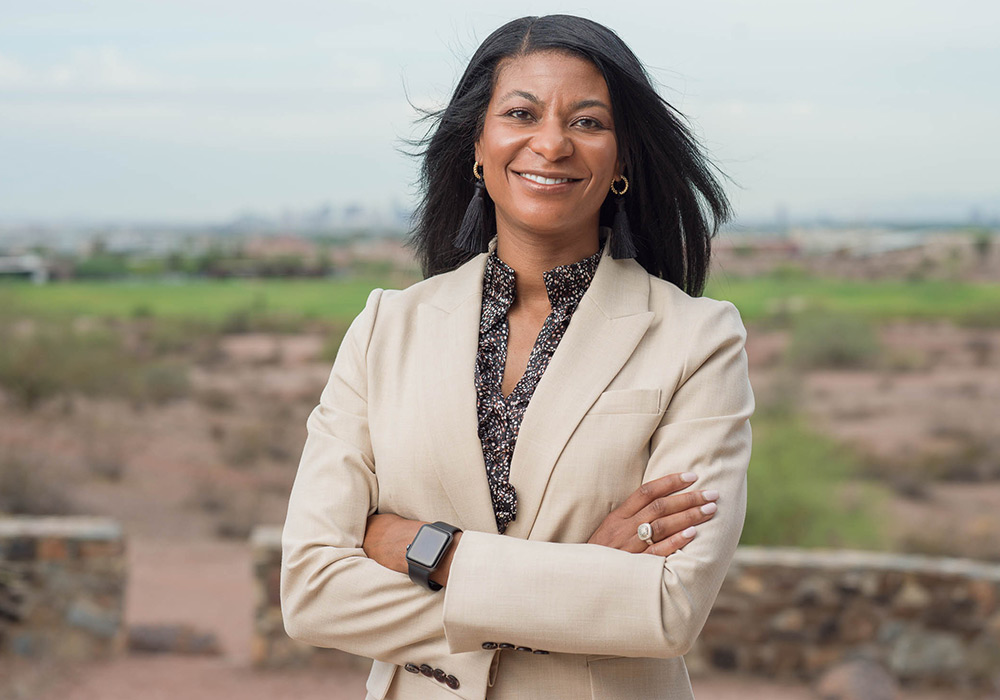 Adrienne Fairwell started her career at SCETV when she graduated from USC. After she earned a master's degree in organizational communications, she led marketing and communications at several other South Carolina state agencies.
"I always knew I would return to ETV because of the family culture and the culture of respect and inclusivity," Fairwell says.
In 2019, she did return for two years before taking the opportunity to become general manager of Arizona PBS in Phoenix. Now, Fairwell is headed back to SCETV, where she'll begin as president and CEO on Aug. 17.
"I am so grateful and fortunate to be able to return to a station I love and to be able to lead into the future of not just what South Carolina ETV and public radio will become, but also what public broadcasting will become," Fairwell says.
As the media landscape continues to evolve from analog to digital to streaming, public broadcasting must not only adapt but also be able to forecast what's next. By serving on a number of boards in the public broadcasting industry, including a two-year term on the National Educational Telecommunications Association, Fairwell hopes to help lead and shape those conversations.
"When we peel back all the layers, the truth of the matter is we're here to be educational, to share good and accurate information and to be innovative, accountable and data-driven," she says. "Those are the key areas we focus on at Arizona PBS, and they are the key areas we will focus on at South Carolina ETV."
Among the reasons driving Fairwell's passion for public broadcasting is her belief that it can make educational attainment equitable across the country and help level the playing field for those who are underserved. She cites how public stations filled the gap for K-12 education during COVID by changing signals across the country to curriculum-based programming. She also credits SCETV's pioneering role in datacasting to address the digital divide by providing instructional content to students without internet access.
She's excited to be among a group of fellow Gamecocks shaping how public broadcasting not only survives but thrives in the future with resources such as emerging technologies, broadband access and diversified funding while continuing to offer innovative programming and impactful, unbiased journalism.
As a woman and an African American, Fairwell also sees the industry's continuing commitment to inclusivity as key to public media's sustainability. She says diversity, equity, inclusion and belonging must be embedded into the guiding principles, culture and training.
"DEIB must be woven into everything we do as a part of the culture," Fairwell says. "You can include people in conversations, but they may not feel like they belong. The belonging is just as important as the inclusion, so we have to build intelligence and awareness and put those words into action."
Holly Jackson
Director of content and operations at ETV Lowcountry
Broadcast journalism, 2004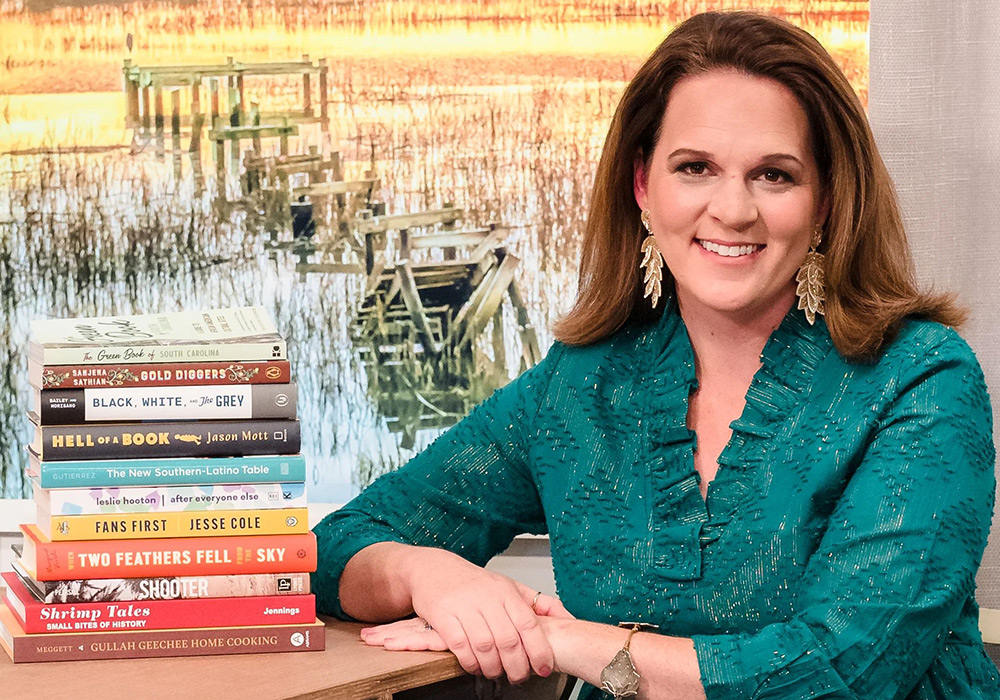 Straight out of college, Holly Jackson took a job at ETV Lowcountry working on a daily news program. When the station decided to change its focus, she made the transition to becoming a reporter at commercial television stations in Georgia and Florida.
After starting a family and growing weary of the grind of daily news, hurricane coverage and unpredictable schedules, she was ready to make another move. At about the same time her contract was ending, she learned about an opportunity to return to ETV Lowcountry, which was revamping its programming to focus more on local content. It was everything she wanted.
"There are so many beautiful stories out there, first and foremost for our South Carolina audience but also with appeal outside the state," Jackson says. "When we think about how we can better serve our audiences, we want to make sure they see people on TV who look like them and they can identify with."
At the station, she's had the opportunity to guide shows such as Coastal Kingdom, a nature series set in the diverse ecosystems and habitats of southeastern South Carolina, and By the River, a literature-based series that focuses on Southern authors.
Jackson is the host of By the River, which is in its sixth season and in its second season of national distribution. She credits the station's partnership with USC-Beaufort and communications professor Caroline Sawyer for the concept and production of the show. The partnership allows students to get hands-on experience working on a nationally distributed program.
"We give audiences the story behind the book," Jackson says. "We are not a book review. I want people to decide to read the author's work because of who they are and what influenced them and their writing process."
It's those connections and learning opportunities for audiences that make working in public media special for Jackson, who minored in education. She remembers an intern who shared that her family was Spanish-speaking and that she had learned to speak English by watching programs such as Sesame Street on PBS
"I'm thinking, 'Wow, this is such an important part of her life.' I can give so many examples of talking to people about the difference that ETV made in their lives," she says. "People have a connection to the outdoors because of Coastal Kingdom and Nature Scene. They know more about South Carolina because of historian Walter Edgar. The connection of education with public media is so important and something I always want to be a part of."
The Gamecock connection
USC alumni fill leadership roles in public broadcasting across the U.S., from president and CEO to brand engagement and communications, but they are connected by their Gamecock roots, says SCETV's Cook.
"Whenever we see each other at conferences, there's always a USC picture. There's something special created at USC. We can go across the country, but whenever we see each other, there's a connectivity that started first as being Gamecocks," she says.
Fairwell and Anderson both say they found their passion for broadcasting at USC, where they acquired a good foundation and the skills for success.
"We were taught not only how to be good broadcast professionals, but also how to collaborate, plan, work hard and be flexible and adaptable," Fairwell says.
Anderson and his wife are both South Carolina alumni. In Virginia, they display their connection to their alma mater with his-and-her's vanity license plates – Cocky 88 and Cocky 96.
"I had journalism professors at USC I still quote today," he says. "What they taught me put me in a philosophical place that I could rise to a position of leadership. And now I can impart their incredible wisdom of who and what we're supposed to be as broadcasters to the producers and photographers here."