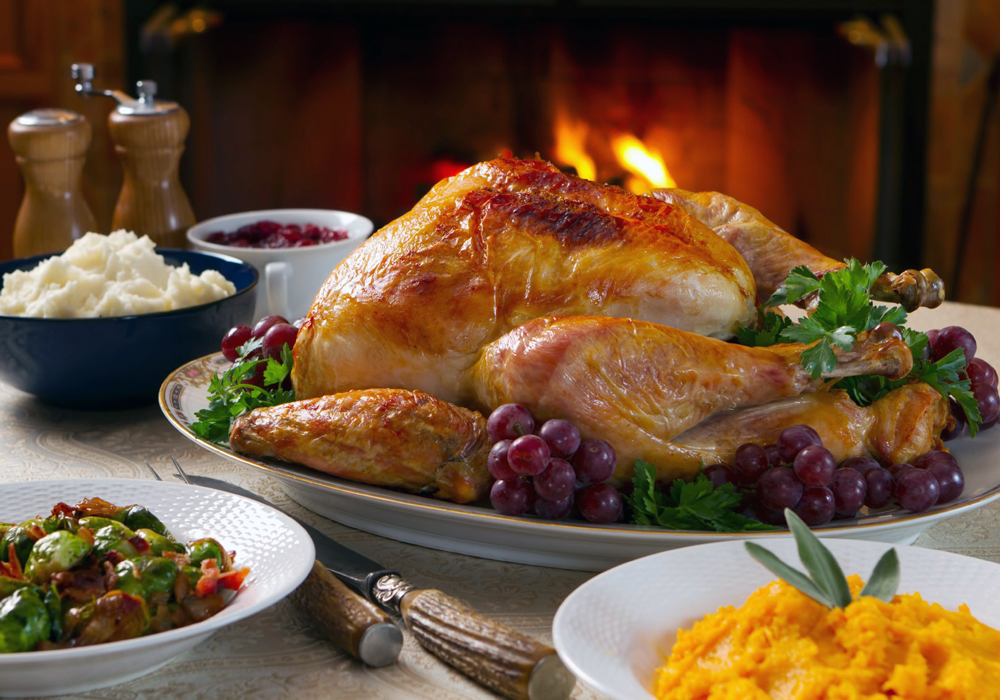 It's time to kick off the holiday season with turkey and all the trimmings. For those of you who won't be traveling home for Thanksgiving, we've rounded up a few ways you can enjoy traditional food and activities in town this week.
Gamecock CommUnity Shop
The Gamecock CommUnity Shop is putting together free bags of Thanksgiving food and Food Lion gift cards for students. The shop is located in the Carolina Coliseum. There are a limited number of bags that can be claimed on a first-come, first-serve basis starting at 9 a.m. Nov. 20.
Dinner with the First Family
President Michael Amiridis and First Lady Ero Aggelopoulou-Amiridis will be hosting a dinner at Gamecock Park in Russell House on Nov. 21. This event is free for all students and will be from 4 to 7 p.m.
Moore School Thanksgiving dinner
The Darla Moore School of Business will be hosting a Thanksgiving Dinner for students and staff. This will be Nov. 21 at 5 p.m. and registration is required.
Off-campus eats
Not wanting to eat on campus? Several local restaurants are dishing up holiday-inspired meals.
Poogan's Southern Kitchen has several to-go items including savory sides, pies and biscuits. Order by Nov. 19.
Spotted Salamander Cafe & Catering is serving up Southern classics like cornbread, mashed potatoes, turkey and gravy, and what they call Grown-up Mac-n-Cheese (which sounds delicious). Order for pickup on Nov. 21 or 22.
California Dreaming is serving a traditional Thanksgiving dinner in addition to menu favorites. Enjoy turkey, ham, pecan praline sweet potatoes and pumpkin pie on Nov. 23 from 10:30 a.m. to 6 p.m. You can also preorder a dinner to go.
All Lizard's Thicket locations will be open 6 a.m.-5 p.m. on Thanksgiving Day.
Other restaurants open include: Halls Chophouse, Hampton Street Vineyard, The Grand, Smoked, Rioz Brazilian Steakhouse and Ratio Restaurant.
Fall Food Pantry Campaign
The holiday season is traditionally about giving. In that spirit, there are multiple food drives occurring around campus to help Gamecocks, including the Fall Food Pantry Campaign to stock the shelves.
Volunteer
Looking for a local volunteer opportunity? Harvest Hope Food Bank will be open 8 a.m.-3 p.m. Nov. 22 with several ways you can help the greater Columbia community combat food shortages.
Enjoy the outdoors
The weather in Columbia is beautiful this time of year and the city is surrounded by nature. Take a walk through the Congaree National Park or the West Columbia Riverwalk.
Race day
If you want to work off some calories on Thanksgiving Day, the Boys and Girls Club of the Midlands will host its 15th annual Turkey Day Run that will start at Colonial Life Arena. The Shandon Turkey Trot will happen Nov. 24 and will start at 10 a.m.
Catch a show
Thanksgiving is typically the opening for a lot of big Hollywood blockbusters. The Columbiana Regal Movie Theater will be open during the holiday weekend. On Nov. 24, you can see the Mannheim Steamroller Christmas at the Koger Center and listen to all your favorite seasonal tunes. Town Theatre will be putting on an adaptation of the classic A Christmas Story.