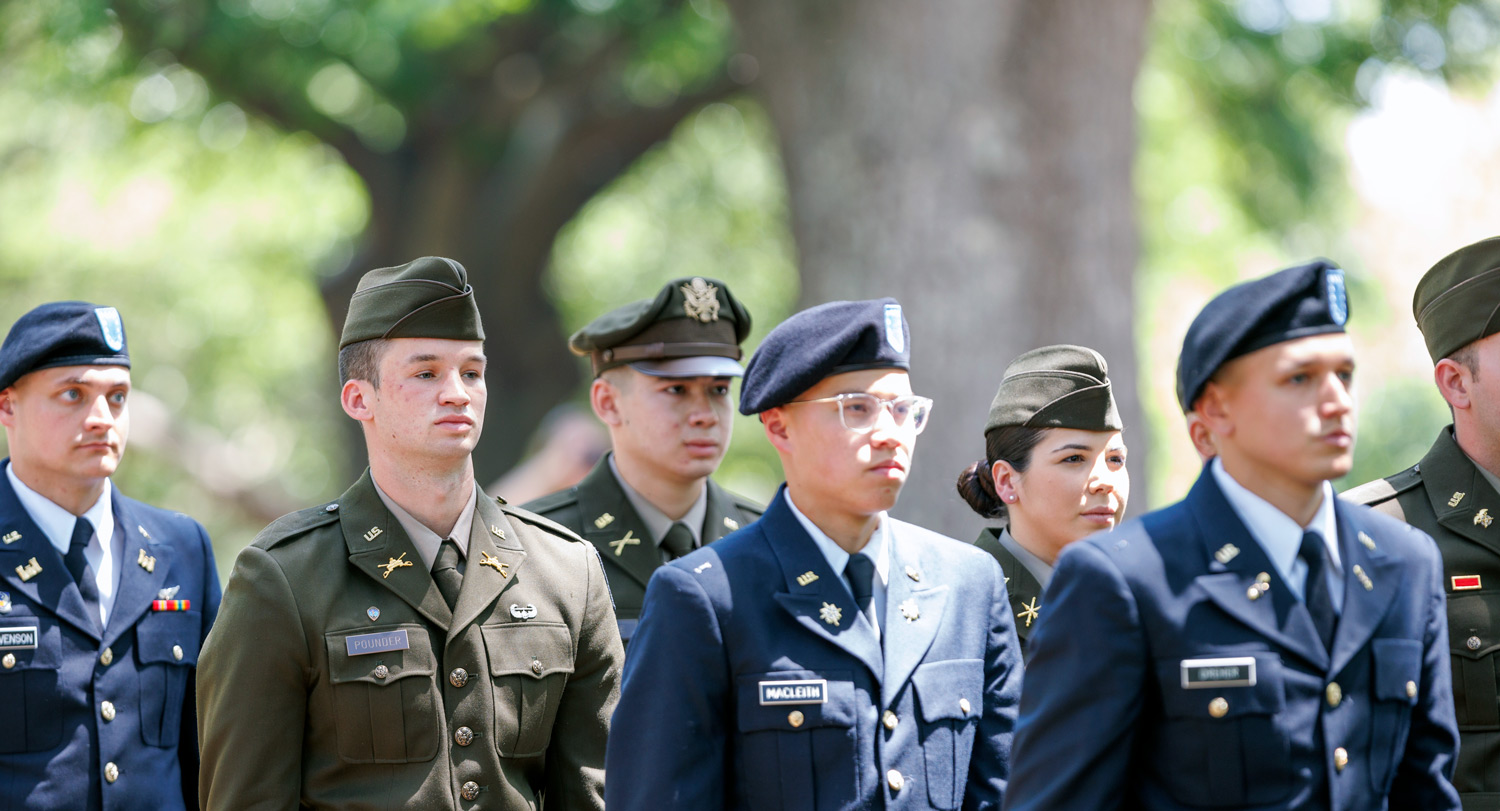 Military Times has ranked the University of South Carolina as the nation's No. 9 "Best for Vets Colleges 2023," making USC the top-ranked school in South Carolina.
Why it matters: The ranking, which covers 325 public and private institutions, serves as the gold standard for higher education institutions among the veteran and military community. Ranking in the Top 10 nationally serves as validation of USC's efforts to provide a welcoming, supportive environment for veteran and military-affiliated students.
Background: This is the third year in a row that USC has been recognized as a Best for Vets institution. Prior to 2021, the university did not have a designated centralized location for veterans to gather, study and reap the benefits of the services available to them. In January 2021, the university opened the Veterans and Military Center of Excellence in the heart of campus across from the Horseshoe, providing a sense of community for this population.
What they're saying: "This ranking is a testament to how far USC has come in supporting our veteran and military student population on campus," said Jared Evans, executive director for Veterans and Military Affairs. "We're committed to ensuring they excel academically and professionally and are steadfastly dedicated to building on the foundation we've laid and expanding the number of resources available to them."
What sets USC apart: The Veterans and Military Center of Excellence has fundamentally transformed how the university engages with and supports this population, by providing services and programs from the moment students walk onto campus, to the point where they are preparing to graduate and pursue their next career. Some key attributes that set the university apart from other institutions are its active Student Veterans Association and its career readiness and employer partnerships.
Earning accolades: The university has won a variety of awards for supporting the military-affiliated student population, including best Student Veterans of America chapter in the nation, the William Pearson Tolley Champion for Veterans in Higher Education Award, and was the first university to receive the South Carolina Department of Veterans Affairs Gold Award, a program for military academic recognition for universities and colleagues throughout the state.
A growing population: The Columbia campus serves approximately 2,300 military-affiliated students including Veterans, active-duty service members, ROTC, National Guardsmen, reservists and family members. Over the course of five years, USC has seen enrollment among the military affiliated population grow by 46 percent. The Department of Veterans and Military Affairs, established in 2018, is tasked with implementing a university-wide strategy centered on serving those who serve. As a population that excels academically, increases diversity and minority representation, and graduates with little to no debt, the veteran and military population has been a driving force behind the overall success and growth of military initiatives on campus.