Executive Director of the Center for Disability Resources, David Rotholz visited the White House to discuss the ways in which federal funding could be used to improve the lives of South Carolinains with disabilities.
David Rotholz, Ph.D., executive director of the Center for Disability Resources and clinical professor in the Department of Pediatrics at the School of Medicine Columbia, visited the White House on May 4 to discuss innovative ways federal funding can be used to improve the lives of South Carolinians with disabilities. Organized by the Office of Public Engagement, the half-day event connected 50 elected officials, community and organization leaders, veterans and clergy from across the state to help build a better South Carolina.
Background: Led by former Columbia mayor and two-time USC alumnus Steve Benjamin, the Office of Public Engagement works at the local, state and national levels to ensure community leaders and diverse voices all have the opportunity to inform the work of the president by creating and maintaining a two-way dialogue.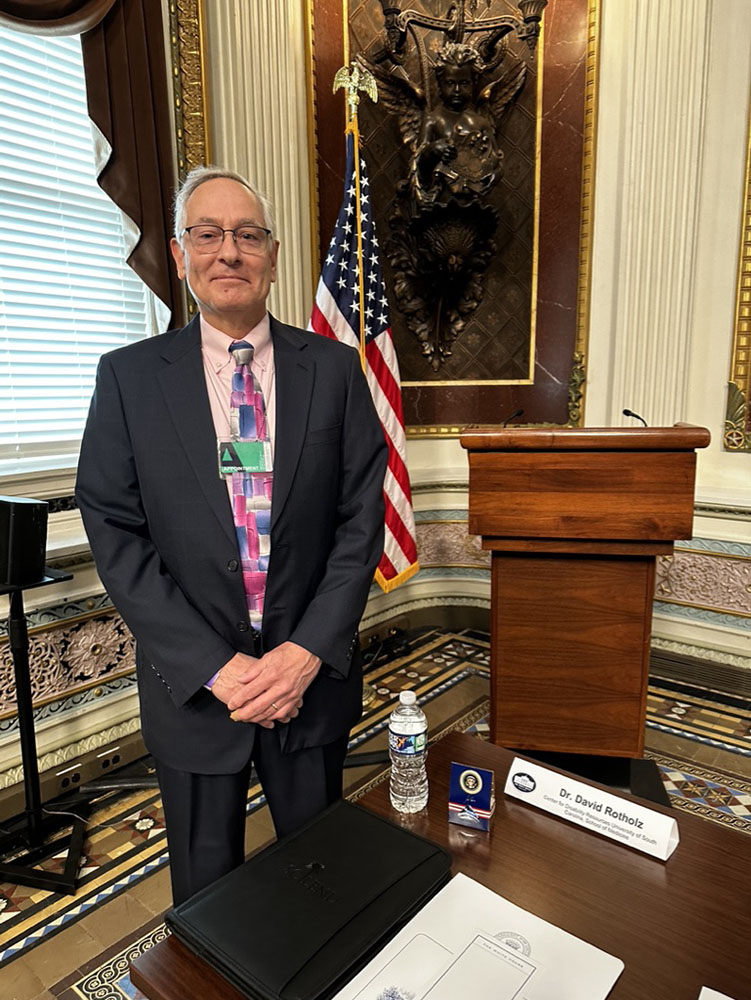 National leadership: The Center for Disability Resources is one of just 67 University Centers for Excellence in developmental disabilities education, research and service, located in major universities throughout the United States. Working to effect systems of change, Rotholz and the center function as a bridge to connect South Carolinians with disabilities to knowledge, expertise and resources.
An engaging conversation: During his visit, Rotholz and other attendees met Vice President Kamala Harris, Transportation Secretary Pete Buttigieg and Press Secretary Karine Jean-Pierre. They also discussed key topics affecting people with disabilities during smaller group sessions.
What he's saying: "The opportunity to engage with other invitees and White House senior staff was unique and humbling," said Rotholz. "I was able to provide information about one of our Center for Disability Resources efforts that has benefitted from American Rescue Plan Act funds and collaborate with the group on this effort."