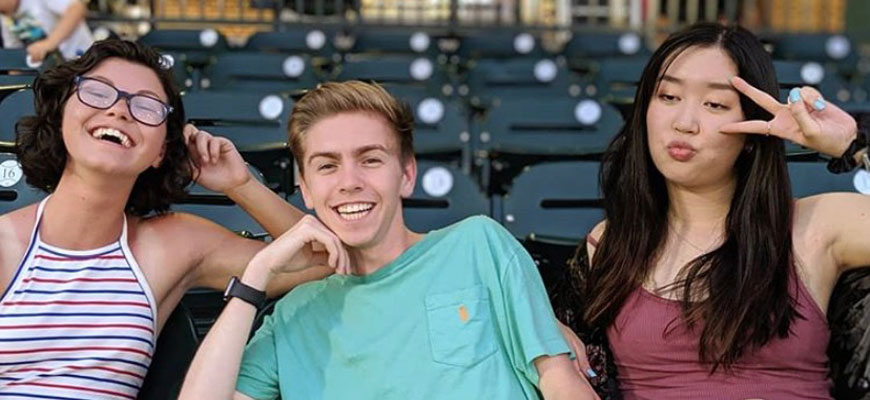 Summer in Soda City
---
By Caleigh McDaniel,
stucomm@mailbox.sc.edu
---
Staying in "famously hot" Columbia during the warmest months of the year leaves many students searching for ways to beat the heat without breaking the bank. If this sounds like you, look no further. We've compiled a list of fun things to do on and around campus. Whether you enjoy exploring the Midlands' art scene or going for a picturesque hike, Columbia has something for everyone.
Calling all foodies
Try a variety of food from Columbia's best food trucks and street vendors at the Soda City Market every Saturday morning on Main Street. The market hosts an average of 150 vendors that cater to your "brain, body and belly."
Keep a balanced diet over the summer by stocking up on fresh, local produce every Tuesday until June 25 at the Healthy Carolina Farmers Market on Greene Street.
However, everyone deserves a cheat day every once in a while. Treat your sweet tooth and stay cool with a chocolate dipped ice cream cone from Rosewood Dairy Bar or with a "SnoBall' from Pelican's.
Experience the arts
Enjoy free art exhibitions throughout the summer at 701 Center for Contemporary Art, Stormwater Studios and Tapp's Art Center. You can find a larger collection at the Columbia Museum of Art, which is only $5 for college students and is free on the first Thursday of each month.
Film buffs can catch a "Flick on the Field" on June 13, July 18, July 25 and Aug. 1. Prefer to watch a movie in some air conditioning? Head over to The Nickelodeon for independent films, classics and more. Show your Carolina Card to receive a student discount.
Want to stay ahead of the runway trends this summer? Attend Columbia Fashion Week June 19-22.
Finally, make sure to check out the concert calendars at The Senate, Colonial Life Arena and Tin Roof to see your favorite artists live and explore Columbia's ever-growing music scene.
Let's get physical
Staying in shape this summer can be fun by going beyond your traditional exercise routine. Sign up for GroupX classes at the Strom or head over to Fit Columbia for some unconventional fitness, like yoga with puppies or goats.
Intramurals are offered throughout the summer. Signing up a team is a great way to stay active and meet new people. Sports that are being offered include pickleball, soccer and even pool spikeball.
Another way to stay fit or just get around is to rent a "Blue Bike" and explore campus and the city of Columbia on two wheels. There are several pickup and return stations near Riverwalk Park, Five Points, Pendleton Street garage, Colonial Life Arena and other spots around the city.
Enjoy the great outdoors
Spend your free time soaking up some sun at the outdoor pool at Strom or on Lake Murray. You can rent kayaks, paddle boards, canoes and camping gear from campus recreation as well for an exciting day on the lake.
Explore nature by going to some of Columbia's most picturesque nature spots. For a relaxing walk along the river, head over to the Cayce Riverwalk. For a day of fishing, camping or an immersive hike in the wilderness, check out Congaree National Park.
Experience America's favorite pastime at a Columbia Fireflies or Lexington County Blowfish game. Carolina After Dark will be hosting "Night at the Fireflies" on July 11. A shuttle will be provided from the Horseshoe to Segra Park, and students will be provided a ticket and meal voucher.
Let us know how you're spending your summer in Columbia by tagging #UofSC on social media or emailing us at stucomm@mailbox.sc.edu.
---
Share this Story! Let friends in your social network know what you are reading about
---