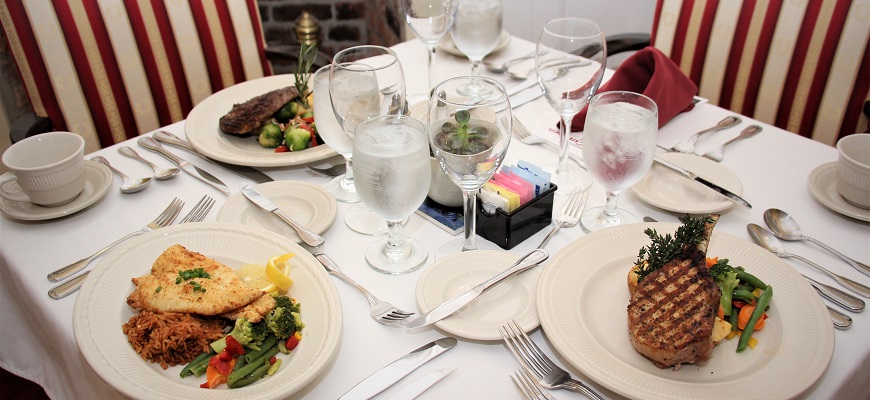 Student-run restaurant at McCutchen House to open for fall semester
---
By Allen Wallace,
awallace@sc.edu
, 803-777-5667
---
One of the best restaurants in town is on campus at the University of South Carolina, and customers get to contribute to a hands-on learning experience for students while eating a great meal.
The historic McCutchen House opens for the fall semester on Aug. 29, serving lunch Tuesday through Friday from 11:30 a.m. to 1 p.m., and four-course dinners on Thursday nights.
The restaurant is an applied learning laboratory where students studying in the School of Hotel, Restaurant and Tourism Management learn to manage a full-service restaurant. In addition to enjoying great food, guests have the opportunity to help students advance their knowledge and skills by providing valuable feedback on the hospitality and service.
Lunch includes an appetizer, soup or salad, an entrée, beverage and dessert for $11.95 plus tax. Entrée choices to start the semester include a classic Reuben sandwich, vegetarian and gluten-free McCutchen House Power Bowl, flat iron steak, rainbow trout or chicken scaloppini.
In order to provide an exceptional learning experience for our students and an exceptional dining experience for guests, lunch service is limited to 60 customers. Reservations are encouraged and can be placed by calling 803-777-4450.
More information is available at the McCutchen House website.
---
Share this Story! Let friends in your social network know what you are reading about
---