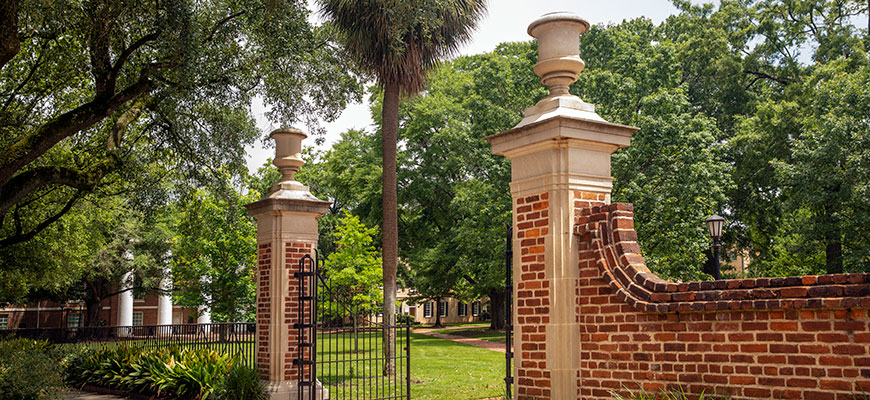 Board of Trustees meets, names new chancellor for USC Upstate
---
By Dana Woodward,
ddhaesel@mailbox.sc.edu
, 803-777-3691
---
The University of South Carolina's Board of Trustees and several committees met on Friday (March 12). Here's a roundup of actions they took.
New USC Upstate Chancellor named
Following a national search, the board approved the appointment of Bennie L. Harris as the new chancellor of the University of South Carolina Upstate. Harris currently serves as senior vice president for Institutional Advancement at the Morehouse School of Medicine (MSM) in Atlanta, Georgia, a position he's held since 2014. Prior to that, he was vice president for Development and Alumni Relations at Lipscomb University in Nashville, Tennessee. Harris will begin on July 1, 2021.
Health sciences campus planning continues
In February 2020, the Buildings and Grounds Committee presented a funding plan for two buildings at the health sciences campus tentatively planned to be located at the BullStreet district. At today's meeting, the Finance and Infrastructure approved phase one of the plan, which includes $4.2 million for services including architectural and engineering design, geotechnical testing and surveying and legal costs. The process will begin with an RFP/RFQ process with the goal of selecting the service team in the next calendar year, and construction is slated to begin in 2024.
Facilities projects, other requests approved
The Finance and Infrastructure also gave approval for several maintenance projects on the Columbia campus. Wardlaw College will receive windows to replace those that were installed in the 1970s, which currently leak. The West Energy Plant, which supports buildings including the Thomas Cooper Library, will receive a chiller to replace the 40-year-old unit. The Colonial Life Arena will receive a replacement roof in order to address leak intrusions and thermal efficiency.
The committee also approved 19 other facilities projects:
Earth & Water Sciences building roof replacement
Longstreet Annex roof replacement
McCutchen House/Lieber College envelope renovations
Sprinkler installation
Humanities Classroom building HVAC renovation
Facilities Management building HVAC/electrical system replacement
Campus EMS
Energy plant repairs and modifications
Central steam/condensate repairs
Electrical infrastructure repair and replacement
ADA restroom compliance
Humanities classroom building interior renovations
Close-Hipp restroom renovations for HRSM
Baruch researcher's duplex residence construction
USC Aiken Pacer Downs fire alarm replacement
USC Aiken Penland building roof replacement
USC Sumter lab building renovation
USC Upstate 151 Smith Circle acquisition
USC Upstate 8000 Valley Falls Road acquisition
The Finance and Infrastructure Committee also accepted a gift naming agreement for the Kevin O'Connell bench, and approved a fee request for the Darla Moore School of Business's new MS in Business Analytics.
---
Share this Story! Let friends in your social network know what you are reading about
---