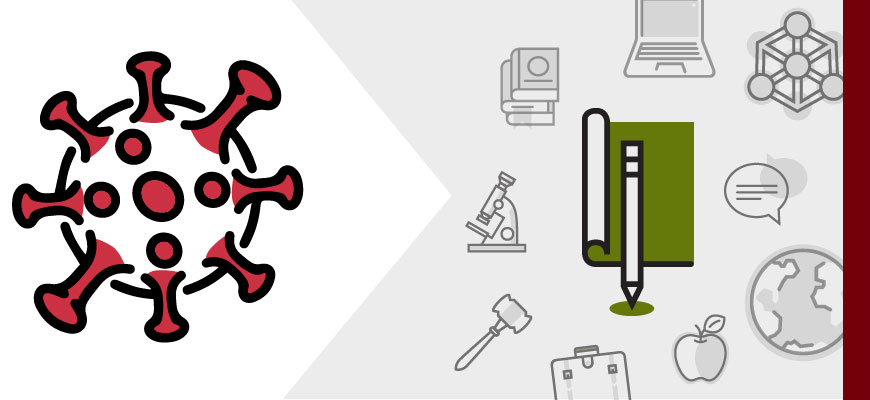 COVID-19 impact: Changes in education
Using lessons learned during the pandemic as students return to classrooms
---
By Megan Sexton,
msexton@mailbox.sc.edu
---
A year into the COVID-19 pandemic, we asked members of the university community to share their expertise about how the coronavirus has affected all facets of life and offer insights on ways to move forward.
Beth White is the undergraduate program coordinator and a clinical instructor of elementary education in the university's College of Education. We talked to her last year about advice for students, parents and teachers at the start of the pandemic. We caught up with her this spring to talk about what we've learned about remote learning and lessons going forward.
As schools moved to remote or hybrid teaching models over the past year, what stood out to you as something that schools, teachers or parents did particularly well?
Relationships remained a priority. Teachers, as well as parents, held on to relationships. Teachers wanted to know how their students were and checked on their students in deep and meaningful ways. The virtual classroom provided a platform for students and teachers to see each other and to hear each other's voices. During that time, teachers connected with families in real ways because teachers were in the homes of families, and families found themselves in the homes of their children's teachers.
What have been the biggest challenges teachers, students and parents have faced?
There have been many. The biggest challenges revealed that teachers are problem solvers. Their problem solving abilities created and continue to create demonstrations of resiliency for their learners and their families for what it means to persevere, no matter if the challenge involves waiting for a screen to unfreeze, finding a pencil, having a space to learn or silencing a barking dog.
While some studies show remote learning can be rewarding for students, other research shows many students have fallen behind because of the lack of in-person learning. What can be done to help those students?
Getting to know learners and assessing their needs as individuals is always a priority, and it takes time. Teachers need the time in both virtual spaces and face-to-face spaces to notice and name what learners can do and what they need. Relying on data that will inform instruction must be a priority. Knowing standards is important, but teachers must know their learners. Additionally, teachers need the autonomy, time and resources to teach to the needs of their learners.
What are some of the key takeaways we learned in terms of teaching children over the course of the pandemic?
Less is more. There will always be more to learn with technology. It can be overwhelming. Which tool is most effective? How will the accessibility and application of the tool impact learning? What are methodologies in a virtual space that engage learners? These are some of the questions teachers and school officials asked and resolved over the course of this pandemic.
Another takeaway that has remained constant is relationships matter. Teachers and administrators continue to add to the narratives of their learners, and children and families have reciprocated by adding to the narratives of teachers and administrators. It has provided strength by extending grace, revising expectations, nurturing communication and maintaining hope.
What should educators be looking for when all students are back in the classroom full time? Are there lessons learned about teaching that we can use when life gets "back to normal."
Educators will define the "back to normal" by creating structures in their classrooms that students will come to know daily. Within those structures, communities of learners will grow, and within those communities, teachers will look and listen with a sense of urgency to their learners to inform the work that needs to be done daily.
---
Share this Story! Let friends in your social network know what you are reading about
---