4 UofSC researchers chosen as AAAS fellows
Four University of South Carolina researchers have been elected as fellows in the American Association for the Advancement of Science, a distinguished group of scientists, engineers and innovators.
Alan Decho in microbiology, Sharon DeWitte in anthropology, Kirstin Dow in geography and Bert Ely in biological sciences were among the researchers elected from around the country for their important contributions to STEM disciplines. AAAS fellows are chosen for accomplishments including pioneering research, leadership in their field, teaching and mentoring, fostering collaborations and advancing public understanding of science.
The organization, which has been electing fellows each year since 1874, also produces the Science family of research journals. Election as an AAAS fellow is a lifetime honor.
The four faculty members chosen this year join an impressive list of fellows including inventor Thomas Edison, elected in 1878, sociologist W.E.B. DuBois (1905), anthropologist Margaret Mead (1934), computer scientist Grace Hopper (1963), physicist Steven Chu (2000) and astronaut Ellen Ochoa (2012).
Alan Decho, microbiology
Alan Decho has spent his career studying some of the tiniest organisms on Earth — bacteria — and how they work together in biofilms. Knowing how these groupings of bacteria coordinate their activities with each other is important to environmental and human health.
His work ranges from studying microbial mats in extreme environments to finding new ways to deliver antibiotics in the human body using nanoparticles.
In addition to teaching as an environmental health sciences professor, Decho also serves as associate dean for research for the Arnold School of Public Health. Although he is in public health, he continues to do research where his work began — in the ocean — while also looking for opportunities to collaborate with other disciplines.
"After wanting to study the ocean as a kid, I became fascinated by how these biofilms could affect our health," he says. "And it's basically the same process, whether it's in the ocean or inside the human body."
One key is discovering how bacteria (in biofilms) adapt and stay alive in potentially hostile environments, such as the ocean and the body.
"It's a way that bacteria deal with stresses," he says. "When you're in the human body, you have immune cells trying to gobble you up as a bacterium. You also have antibiotics, which are floating around trying to kill you. And the biofilm makes them very resistant to these assaults."
Decho says information obtained from studying the way bacteria form biofilms and communicate with each other — as well as fend off other bacteria — can help scientists understand the balances of good and bad bacteria in the human body and develop better ways to control or eliminate harmful bacteria.
"In a biofilm, there are thousands or tens of thousands of different kinds of bacteria all living together, and the first thing they try to do is kill each other," Decho says. "They do so by producing antibiotics."
Deciphering the many antibiotics they produce to kill other bacteria and isolating novel antibiotics from natural environments could help solve the emerging problem of antibiotic-resistant illnesses and deaths. And the ability to specifically kill harmful bacteria while allowing the billions of helpful bacteria to thrive remains a solid challenge looking forward. After all, that is the goal of most chemotherapy drugs: to kill cancer cells without killing the healthy cells.
"I think we all get into science because we like to wonder about things, how do they work or how does this happen," Decho says. "I was thrilled that I was able to become a scientist and able to study things. It has also provided a way of traveling and seeing the unique biology of our planet, which in itself opens your eyes."
Decho's research has informed his classroom teaching, and he has created a class about biofilms for Honors College undergraduates and for graduate students at South Carolina. In return, his students challenge him with new ways of looking at his research.
"You're teaching students a new thing, and you get their feedback," he says. "They ask you questions you'd never thought about, and that's really the fascinating part of teaching."
By Page Ivey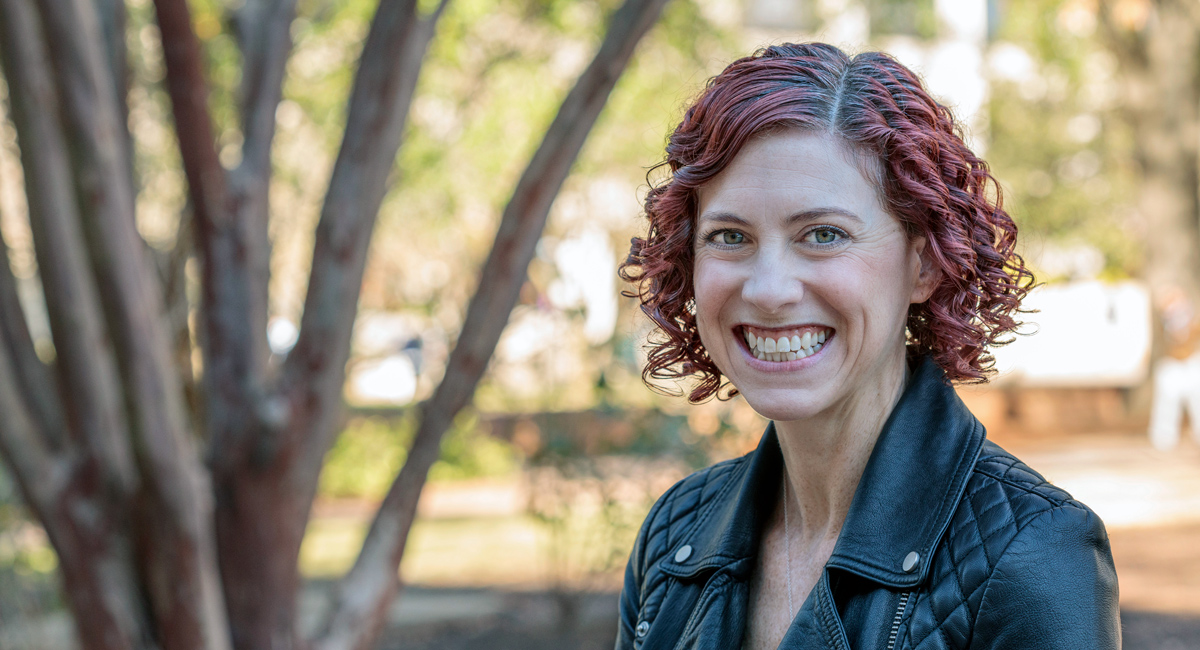 Sharon DeWitte, anthropology
Bioanthropologist Sharon DeWitte is known among scholars in her field as the Black Death lady, and the moniker is well-earned. The anthropology professor has been studying bubonic plague in Medieval England since she was in graduate school at Penn State, and her research since then has helped change our understanding of the devastating 14th-century pandemic.
Because the Black Death killed millions of people in a short period of time, she says, many researchers assumed it was an equal-opportunity killer, that a person's biological characteristics and social position weren't significant factors in contracting or succumbing to the disease. But DeWitte's research has contradicted that assumption, suggesting there was variation risk based on prior health experiences, age, social status and other factors.
"This has been observed in other pandemics," DeWitte explains. "Spanish flu disproportionately affected certain groups more than others. Covid has clearly affected certain groups more than others."
And that's where fascinating research becomes applicable research, especially during the current pandemic.
"There are a lot of parallels that can be made between Black Death and more recent emerging diseases, including Covid," she says. "What I'm really interested in is what shapes vulnerability to disease, and death from disease, in these large epidemics or pandemics."
That means studying skeletal remains of plague victims to determine what effect the plague had on their bodies and what underlying biomarkers might have put them at greater or lesser risk. And that, in turn, means analyzing lots and lots of data, which is fine by DeWitte.
"When I'm running the models, waiting for the results to appear, I get this feeling," she says. "It could all be nothing, and then I have to grapple with how to interpret those negative results. Or I might find something that hasn't been found before, and then I get to think about what it means in the context of other things that we've done. That's what I love."
But she also loves knowing that her analysis has tangible value in the modern world. Whether she's looking at skeletal remains from 700 years ago or 5,000 years ago, as is the case with a massive new project she recently joined to study the history of health in Asia, studying the diseases of the past can help inform public discourse going forward.
"In the past, my attitude was, do good work, people will read it, and it will get where it needs to go," she says. "But no, that's not how it works. We need to be more aggressive as academics about getting our work to audiences who might not normally read it but who can benefit from what we've learned."
By Craig Brandhorst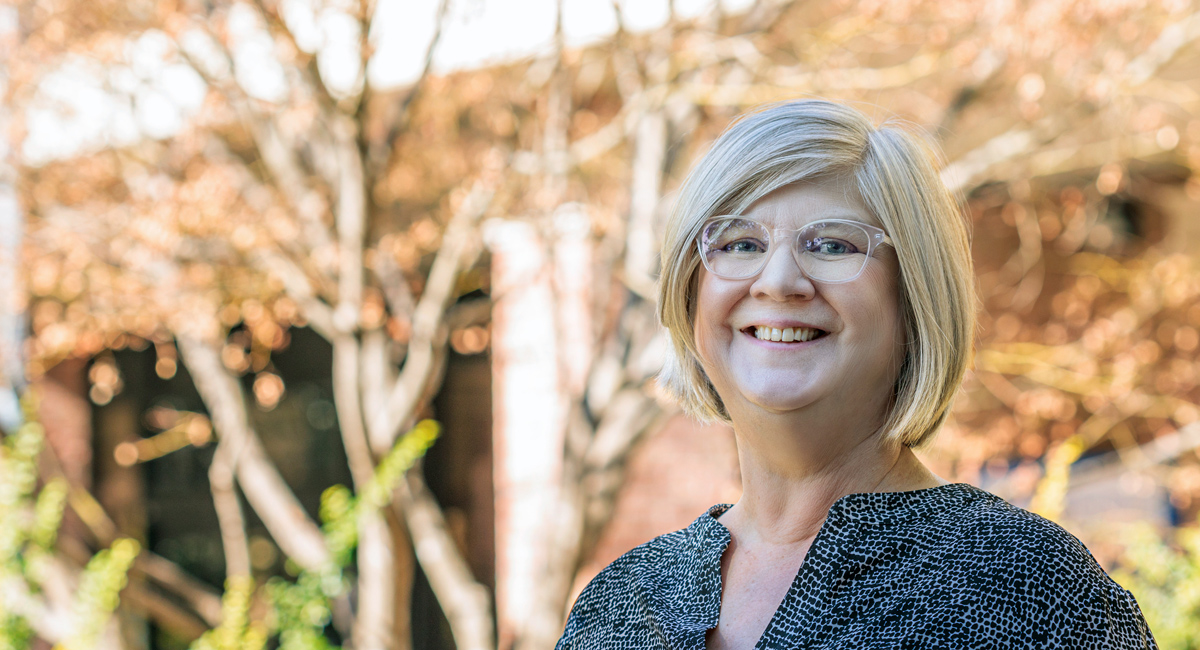 Kirstin Dow, geography
When most experts look at the potential problems caused by climate change, they view impacts and risks with an eye toward engineering solutions or measurable data.
Kirstin Dow looks at the issue differently.
Dow, a professor in the geography department, is a social environmental geographer who focuses on understanding climate impacts, vulnerability and adaptation. Her research is centered on understanding how communities view climate and what information they need to make decisions about climate risks.
"Often when we've looked at big hazards and risks in the past, experts will count houses and property and stuff. But we've learned that experts and communities don't view problems the same way," she says. "We may have datasets we can assess, but communities see other things that are significant to them and that are part of making meaningful, livable solutions. That's what I'm interested in understanding around climate change."
Dow is the principal investigator of the Carolinas Integrated Sciences and Assessments team, a NOAA-funded effort that conducts research in the Carolinas and integrates climate information into water, health and coastal management, and decision making.
"The project's goal is to bring climate science into decision making. My piece of it has been about: What do we need to know about the decision? Can we think about how to improve the way we tell you about climate science because it needs to be clear enough that people feel confident in it. And can we improve the climate science to give you better answers and help inform the choices you have to make, because they are really hard choices."
Dow started working on environmental justice issues when she was in college, including work as an intern on a Superfund EPA site slated for cleanup in West Virginia. On that project, authorities and community members were struggling with the best way to remove very high levels of cancer-causing PCBs that were found in the soil in an area where kids played. It was among her first exposures to the difficult choices faced by community members.
"Experts will say, 'How safe is it?' But communities also want to know 'Does it address my concerns? How fair is it? Was it a voluntary choice? Was it forced on me? Did I have other alternatives to consider? Did I have input into the process? Coming up with a strategy that is socially acceptable is a lot more than just reducing the risk numbers."
By Megan Sexton
Bert Ely, biological sciences
In a research and teaching career at the University of South Carolina that has spanned nearly half a century, biology professor Bert Ely has studied the genetics of bacteria, fish and humans and helped train new generations of middle school science teachers.
He'll hit the 50-year mark later this summer, but with new grants underway Ely has no plans for slowing down.
"I had three Ph.D. students finish in 2021, a new doctoral student who started in January 2021 and another who started this January, so, yeah, I'm not planning to do 50 and done," says Ely, who also directs the university's Center for Science Education.
Ely was recruited to the biological sciences department in 1973 as part of a contingent of new faculty members to help instill a more research-minded approach to the discipline. He began his career developing a system of genetics for a non-pathogenic bacterium called Caulobacter. Partnering with a lab that's now at Stanford University, Ely helped develop Caulobacter into a model system for a segment of the bacterial kingdom that's now used by nearly 100 laboratories worldwide.
"That was a big achievement that took the first 18 years of my career, and after that I did some fish population genetics studies and helped introduce the idea that you can differentiate populations of fish using DNA," says Ely, who focused on tuna, swordfish and striped bass. "'Once that became accepted, it wasn't research anymore, so I looked at the possibility of using mitochondrial DNA and Y chromosomes to trace African American ancestry back to specific places in Africa."
Ely's research in that field proved that reliably tracing ancestry in that context was impossible because so much migration has occurred within Africa. His research interests then turned to breast cancer research before returning once more to work on Caulobacter.
"Now we're looking at genome evolution and all the kinds of viruses that infect Caulobacters and trying to understand them," he says.
While he continues to train graduate students and teach undergraduate students in the Honors College, Ely is also involved in training grants with the College of Education to prepare students who want to become middle school science teachers.
"I've developed a section of genetics and society specifically for those students and modeled the ways they can teach it to seventh-grade students."
By Chris Horn