The University of South Carolina is focused on the brain. From autism and aphasia to Alzheimer's and other related dementias, university researchers are working across several academic disciplines to better understand how the brain works and to develop solutions that will improve people's health.
Already, there are hubs of neuroscience expertise throughout the university — in the Arnold School of Public Health, at the School of Medicine Columbia, in the College of Arts and Sciences, in the College of Engineering and Computing, and more. And there are centers and institutes where researchers come together across disciplines to combine their expertise, including the McCausland Center for Brain Imaging, the Carolina Autism and Neurodevelopment Research Center, the Center for the Study of Aphasia Recovery, the Center for Childhood Neurotherapeutics and the Institute for Mind and Brain.
South Carolina residents are disproportionately affected by Alzheimer's, dementia and stroke, and USC is working to improve health care outcomes for the state's residents. As the university builds its health science campus in Columbia's BullStreet District in the coming years, its focus on the brain will become even clearer. USC is committed to addressing health disparities, and brain health will be a central part of that effort. Long-term plans for the campus include an expanded McCausland Center for Brain Imaging that will offer South Carolinians more options for the treatment of dementia and other brain-related conditions. The university also plans to develop a rural brain health network to meet the needs of underserved areas of the state.
Underlying these efforts is a spirit of collaboration. It's a spirit that is reflected in the efforts of Vice President for Research Julius Fridriksson, who has prioritized multidisciplinary efforts among researchers in order to harness the power of the university's depth and breadth of faculty.
"The concept is simple. By combining the unique expertise, skills and perspectives of scholars at the top of their various fields and bringing them together in cutting-edge facilities with state-of-the-art tools and spaces to collaborate, innovation emerges almost as a natural consequence," says Julius Fridriksson, vice president for research. "I have seen this concept in action in my own aphasia research, which now incorporates artificial intelligence tools like machine learning and natural language processing, combined with sophisticated brain imaging to deepen our understanding of how speech is produced in the brain, and what happens when stroke-related brain injuries interrupt that process. As recently as ten years ago, we had no idea that these applications would revolutionize our field. I can't wait to see what discoveries we will generate in the next ten years by fostering even more of this cross-pollination among seemingly disparate fields."
Below are some of USC's ongoing efforts in the area of neuroscience.
Research, mentorship drives USC's neuroscience efforts forward
Jeff Twiss, College of Arts and Sciences
Since the early 1990s, Jeff Twiss has been at the forefront of molecular neurobiology. His work has overturned longstanding views in neuroscience; his research has the potential to transform recoveries from debilitating injuries; and his mentorship has led to the development of two centers known nationally and internationally for their work.
When Twiss came to South Carolina in 2013 as the SmartState chair in childhood neurotherapeutics, there were relatively few faculty members at the university whose research focused purely on the molecular side of neuroscience. So, with the support of state funding that accompanied the founding of the SmartState Center for Childhood Neurotherapeutics, Twiss began implementing a vision: to continue down the same path of research that he'd been on since the early 1990s, but to accelerate and make this work more robust by hiring faculty whose expertise extended his own and, thus, build an ecosystem of learning and research.
Ten years on, that vision is in full effect. The past decade has seen robust growth for both the SmartState Center for Childhood Neurotherapeutics and the Carolina Autism and Neurodevelopment Research Center, of which Twiss is a co-director along with Jane Roberts, Carolina distinguished professor of psychology and associate dean for natural sciences.
Leadership from Twiss, Roberts and others has earned major grant awards, brought in new faculty members and helped develop today's graduate students into tomorrow's researchers.
"You can just tell — he loves to mentor other people," Roberts says. "He is always putting other people in front of him and standing behind, he never wants credit, he never wants to take any resources from others. He wants to build, grow and mentor, and I love that about working with him."


Professor develops open-source software to assist in brain visualization
Chris Rorden, College of Arts and Sciences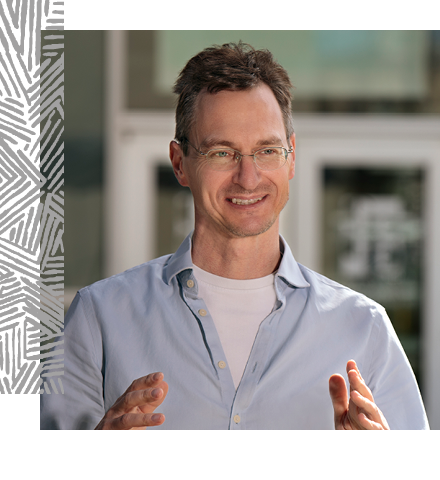 As a psychology professor and co-director of the university's McCausland Center for Brain Imaging, Chris Rorden has made his mark with the open-source software he developed to assist in brain visualization, image processing and statistics.
"My seminal image processing work has allowed tools designed to look at the healthy brain to be translated to clinical applications," Rorden says. "This has provided new insights on stroke recovery and helped guide brain stimulation."
The visualization software has proven valuable throughout the field of neuroscience, and is used for understanding healthy brain function and for mapping the location and extent of brain injuries.
Dirk-Bart den Ouden, graduate director in the communications sciences and disorders department, said the opportunity to work with Rorden was one of the reasons he chose to come to the university. He calls Rorden a role model for mentoring and motivating others and praises Rorden's talent in cross-department collaboration.
"He is open to hearing alternative views, gets excited about new ideas and can be relied upon to offer smart and creative solutions, as well as to actually do the work and implement such solutions hands-on, by writing code or building hardware," Dirk-Bart den Ouden says.


Sleep matters
Ana Pocivavsek, School of Medicine Columbia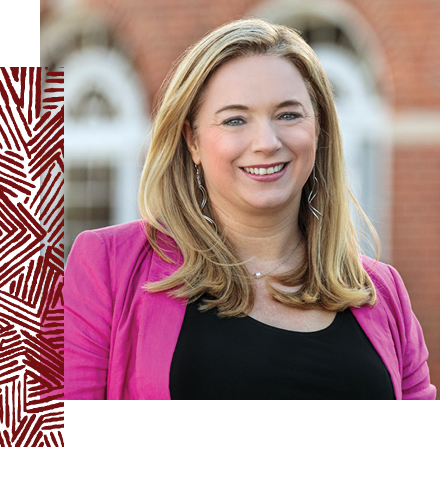 We've all been told that it's important to get a good night's sleep. That advice holds true for all ages, but we're still learning just how crucial it is at the earliest stages of life.
Neuroscience professor Ana Pocivavsek studies the impact of sleep disruptions on cognitive dysfunction — particularly during pregnancy, an important period for early brain development.
"Poor sleep quality is a common problem at all stages of life and may be especially detrimental during prenatal development, childhood and adolescence," says Pocivavsek, who joined the School of Medicine Columbia's Department of Pharmacology, Physiology and Neuroscience in 2018. "In my laboratory, we aim to understand how poor sleep impacts behavioral outcomes, including cognition, learning and memory."
Her work on the impact of stress during neurodevelopment has brought insight into the causes of cognitive impairment and mental illness, including schizophrenia, and has encouraged the exploration of new treatments.
"Dr. Pocivavsek has been very successful in securing major national funding, publishing work originating from USC in high-impact journals, mentoring students, contributing to a positive and inclusive academic culture, and building a national and international reputation in her field," says department chair Marlene Wilson.


Understanding autism from every angle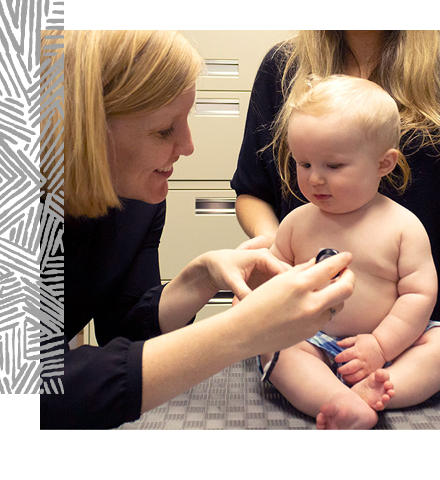 Autism is a lifelong develop­mental disorder that affects one in 44 people, with the incidence believed to be even higher in South Carolina. So, it's significant that USC researchers at the Carolina Autism and Neurodevelopment Research Center are working across multiple disciplines to gain a deeper understanding of what causes autism, how it can be treated and how it relates to other neurodevelopmental disorders.
There's Jessica Bradshaw, an assistant professor of psychology, who is researching early-emerging behaviors in infants in order to diagnose autism earlier and improve treatments. There's Fabienne Poulain, an assistant professor in biological sciences, who studies the mechanisms underlying brain wiring during development. There's Jessica Klusek, who studies fragile X syndrome. And many other researchers whose work helps inform our understanding of autism.
Together, Twiss and co-director Jane Roberts, Carolina distinguished professor of psychology, recruited seven new faculty members with appointments in departments across the university, bringing into focus one of the center's goals — tearing down silos and pulling together diverse research.
"We all do very different things and come from very different backgrounds and directions," says Jeff Twiss, associate dean for research and graduate studies in the College of Arts and Sciences. "Oftentimes we're discussing and kind of arguing about things, and it turns out we are using different language to refer to exactly the same thing."


Searching for Alzheimer's therapeutics
Melissa Moss, College of Engineering and Computing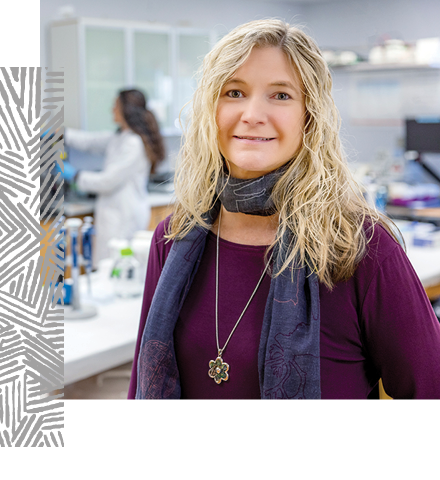 It's been 116 years since a German neurologist diagnosed the first Alzheimer's patient, yet there still is no cure or definitive understanding of what causes the complex disease.
Melissa Moss is trying to change that.
Moss, a chemical and biomedical engineering professor in the College of Engineering and Computing, is researching more effective therapeutics that would allow people to keep their memories longer. One goal of her current research is to design a molecular inhibitor that would both reduce plaque buildup on the brain and reduce brain inflammation.
This would result in the death of fewer neurons, which transmit information to different areas of the brain and between the brain and the rest of the nervous system. That means the brain would ultimately function better and longer for Alzheimer's patients.
According to Moss, the key in diagnosing Alzheimer's is to do it early enough to intervene before too many neurons are lost. That's why she's trying to develop an early detection sensor for plaque buildup.
"Right now, one of the challenges in developing therapeutics for Alzheimer's disease is that we don't have a good way to measure the disease progress. This research may yield yet another tool in the toolbox that could help us learn."


New drug therapy might hold potential for autism
Daniel Foster - Pharmacology, Physiology & Neuroscience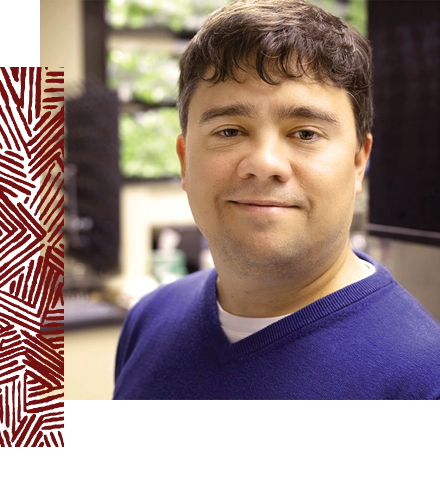 New drug therapies being tested for treatment of schizophrenia also hold potential for treating autism, says a School of Medicine Columbia faculty member who studies the brain receptors targeted by the experimental drugs.
Daniel Foster, who joined the Department of Pharmacology, Physiology and Neuroscience in 2022, is using a National Institutes of Health grant to study the relationship between repetitive behaviors and a particular brain receptor linked to such behaviors. Foster's research suggests that muscarinic acetylcholine receptors could be a prime drug target to treat the habitual behaviors often seen in individuals on the autism spectrum.
"It's interesting to think about how a pharmacological therapy could fit in," Foster says. "There are not a lot of studies on this, but could giving a drug targeting the muscarinic receptors prime the brain to respond better to behavioral therapy?"
One of the big draws of USC for Foster was its commitment to neuroscience and its collaborative environment.
"The focus of this university on expanding its neuroscience research was a real draw," Foster says. "Integrating basic researchers with clinicians is actually more rare than people think."