Social justice award winners work hard for diversity, equity, inclusion
Two faculty members and a student have been recognized for their social justice efforts on campus and in the larger community as 2022 Social Justice Award winners.
The University of South Carolina created the Social Justice Awards to recognize individuals who have exemplified the philosophies of the Rev. Martin Luther King Jr. through acts of community service, social justice or racial reconciliation.
The 2022 selections include a student spurred to action by the mistreatment of Black defendants in her hometown, an education professor whose entire career has been spent trying to bring diversity, inclusion and an anti-racist mindset to preparing teachers and a law professor who is working to create a restorative system of justice that requires penance from pepetrators while attempting to make victims whole.
The three will be honored at the university's annual MLK Commemorative Breakfast on Friday (Jan. 14).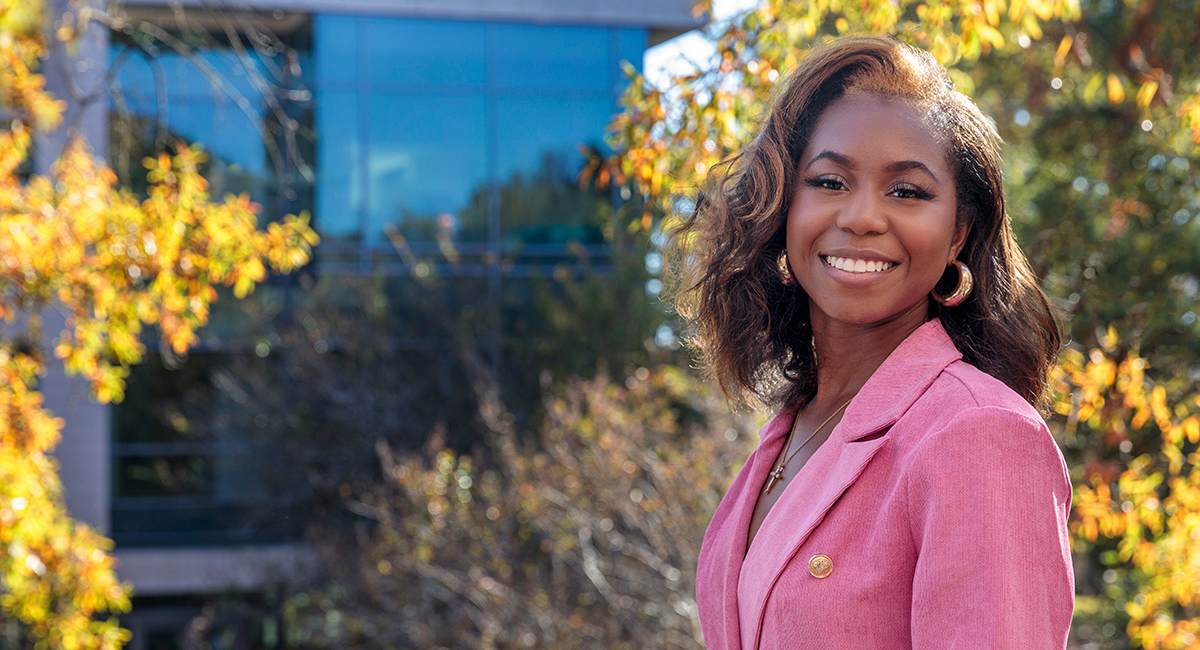 Courtney McClain
Courtney McClain says the September 2020 arrest of two Black men in her hometown Spartanburg County in a controversial case started her on a path of activism for racial equity and social justice.
Based on early reports that the men had fired at deputies, the Spartanburg County sheriff said his deputies could have fired back and said the men behaved like "idiots." When it turned out the men were not actually firing at the deputies and those charges were dropped, many Black residents called on the sheriff to apologize for his comments, but he would not.
McClain was one of those calling on the sheriff to apologize. At just 20 years old, the broadcast journalism major was one of the youngest people to speak at a Spartanburg County Council meeting addressing the issue.
"It seemed like people were kind of afraid to step up and actually be that person to express what we were kind of talking about amongst ourselves," McClain says. "So I was like, 'Well, I'll do it.' "
Since then, McClain has been involved with many causes, including working to help revitalize the Spartanburg NAACP. She has joined the civil rights organization and serves as the president of the SC chapter's youth and college division.
In summer 2021, she created the voting initiative Spartanburg Ambassadors For Change. Working with NAACP branches at UofSC campuses in Columbia and in the Upstate, the organization held voter registration drives focused on getting minorities, youth and working-class residents registered and educated on the voting process.
McClain has testified at the South Carolina State House on a variety of bills, including voter suppression legislation, the fetal heartbeat bill and open carry legislation. She also spoke about the state's history of minority voter suppression and gerrymandering to the subcommittee on redistricting, which will redraw congressional and state representation lines based on the 2020 U.S. Census.
She was nominated for the National NAACP Youth Activist of the Year Image Award and is currently working with other colleges and universities in South Carolina in chartering their own campus NAACP branches.
"I hope that the impact that I'm making will not just be on campus," McClain says. "That's my biggest thing. I want to have a statewide impact or even a national impact one day."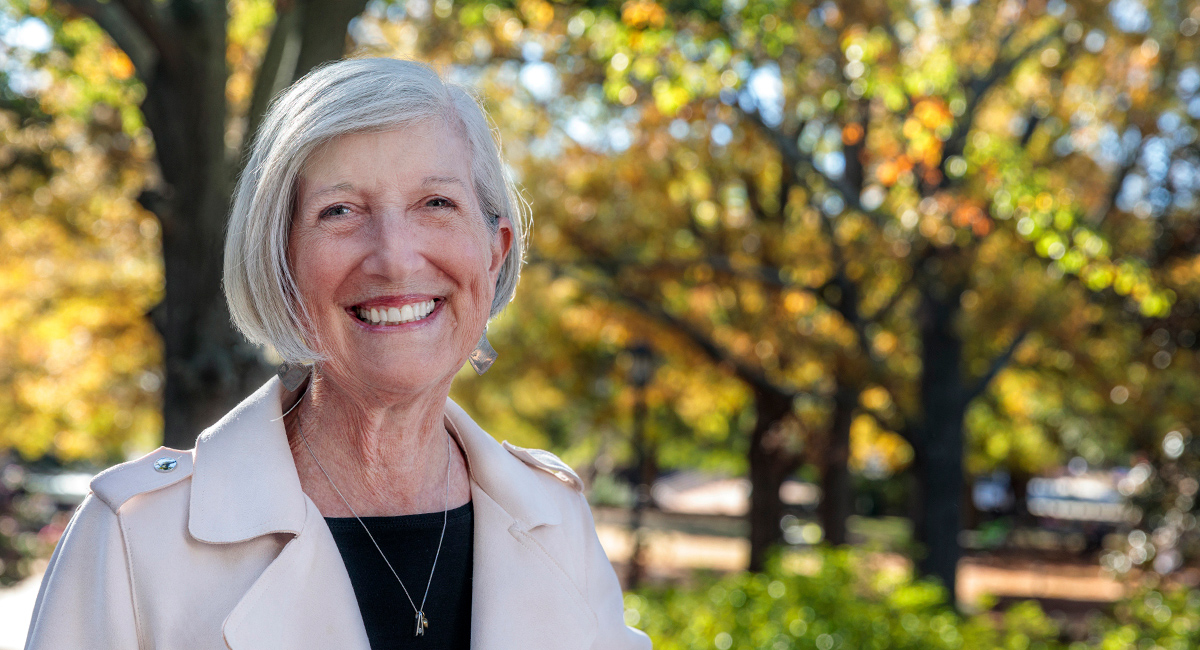 Susi Long
Education professor Susi Long's real work on racial equity began with her listening to the experiences and wisdom of nurturing colleagues, students and friends, including doctoral student Kindel Nash, who pointed out there were no substantive discussions about race in Long's sociocultural theory seminar.
"At first I was a little defensive about it," Long says. "I thought we were talking about race, but I realized I wasn't being deliberate about it. I wasn't being intentional about it."
That led Long to an intensive assessment of her curriculum, including the readings — and the writers — she was assigning.
"When I looked at who my students were reading, I didn't have a wealth and depth of scholars of color," she says. "I had to look at my curriculum. I really had to look internally, and I have to continually do that. You can't say 'OK, now I've got it.' I've got to continually listen to the people around me to make sure that whiteness doesn't dominate my curriculum and that I understand how issues of race and racism impact course content."
With College of Education colleagues Gloria Boutte, Kamania Wynter-Hoyte, and Eliza Braden, Long has developed courses for undergraduates and Ph.D. students that focus on how to better teach African and African American history, emphasizing precolonial contributions of Africans to the world's knowledge. She was recognized with an Educational Foundation research award by the provost's office for her publications around issues of equity.
Long also is co-founder of a student organization called Race, Equity and Advocacy in Early Childhood Education, or REACH, which is sponsored by College of Education colleague Meir Muller. Student and faculty members plan and attend lectures and engage in open conversation to examine racism in educational and other settings and engage in related activism as well as presentations at local and national conferences.
"It's really important that we help our students grow as advocates for anti-racist education, because we're training future teachers who need the knowledge to be able to recognize where change is needed and engage in it."
Long co-developed the Urban Education Cohort for juniors and seniors in the College of Education. The cohort develops teacher leaders with expertise in early childhood education through a focus on equity issues, with a particular emphasis on issue of race.
"Look at what's happening across the United States right now with so much misinformation and misconceptions about the importance of anti-racist teaching in public schools and universities and institutions," she says. "When I see these kinds of knee-jerk reactions to it, it makes me realize all the more that we have to do what we can to help people understand that anti-racist education is not something to be feared or avoided, but something to be embraced as a responsibility; it is about building a better humanity."
Long says her work has been informed and supported by friends and colleagues at UofSC and elsewhere, including Boutte, associate dean for diversity, equity and inclusion in the College of Education; Valerie Kinloch, education dean at the University of Pittsburgh; and Long's former doctoral students who are now professors, including Dywanna Smith at Claflin College, Nathaniel Bryan at Miami University of Ohio and Erin Miller at the University of North Carolina-Charlotte.
"One of the things I've learned is that, having been brought up in whiteness, I was brought up with blinders on," she says. "I never had to pay attention to what's happening around me, to who's hired, who's paid more, who is stopped by the police more frequently, and, for our university and K-12 students, whose histories are taught; whose stories are told, silenced or mistold; and when are the opportunities to identify and learn to stand against injustices. But once I did start paying attention to it, it let me know that we really have some issues that we need to address."
Aparna Polavarapu
Law professor Aparna Polavarapu envisions a time when communities can deal with transgressions in a more thoughtful and meaningful way than our current criminal justice system.
The process, known as "restorative justice," seeks to make victims whole while holding perpetrators to account.
"When a harm has occurred, we respond to it by bringing together the parties that were harmed, as well as the parties that committed the harm, and we engage in this open dialogue to discuss the harm, to really understand it and to arrive at accountability," says Polavarapu, who founded the South Carolina Restorative Justice Initiative in 2020. "One of the things that I think is really important about restorative justice is that it really asks us to remember everybody's humanity. We don't throw people away."
In June 2021, Polavarapu partnered with EveryBlackGirl to host a restorative justice skills workshop for local educators, students, parents and juvenile advocates. She is continuing to work with the organization to perform more community outreach and skills workshops with local communities that may have had many interactions with police.
"These are communities that have not only been disproportionately and negatively impacted by the criminal legal system, but they are also seeking new ways of responding to harm," Polavarapu says. "Restorative justice is a real shift in thinking about harm and community relationships.
"Accountability requires that the responsible party acknowledge the harm, acknowledge the impacts of the harm, repair that harm for both the person they've harmed and possibly the community, because sometimes there are wider effects."
It also includes pinpointing steps the perpetrator must take to avoid doing it again.
Polavarapu came to restorative justice through her work with human rights in other countries, especially those in sub-Saharan Africa.
"Through that work, I've really focused on informal systems of justice, the interplay with formal systems of justice, thinking about how those systems inhibit and promote rights," she says. "I've come to really respect the contribution of these informal and community-driven systems of justice."
Her efforts to helping get these informal systems started in South Carolina have been mostly educational. One of the initiative's first projects was an eight-part webinar series on the fundamentals of restorative justice.
"There's no one blueprint," she says. "People have to build what works for them, for their circumstances and for the community that they're working with."
Other partnerships include working with the Midlands Mediation Center and the South Carolina Coalition Against Domestic Violence and Sexual Assault.
"From the time she began developing the concept of the South Carolina Restorative Justice Initiative, Aparna centered her work on the community," says Ned Snow, associate dean for faculty development and scholarship in the School of Law. "She learned that while there was a strong desire to implement restorative alternatives to the criminal system, there was also a need for support."
Polavarapu's other social justice activities include participating in UofSC's Collaborative on Race as an Equity Table facilitator, guest-lecturing in education and public health classes on restorative practice and teaching a seminar on restorative justice in the law school. She also is a commissioner on the South Carolina Access to Justice Commission.
But her passion is the restorative justice initiative and trying to get the principles into practice here in South Carolina.
"A lot of people come with these preconceived notions of restorative justice," Polavarapu says. "They think restorative justice just means somebody says, 'I'm sorry,' you say 'I forgive you' and then you hug and you go on your way and that could not be further from the truth.
"Restorative justice is very difficult to participate in. Accountability is really hard. Admitting what you've done is hard and not something that we really require in many aspects of our society. That is serious, in-depth and reflective work, but it is so meaningful and transformative."
---
If you are going
The Martin Luther King Jr. Commemorative Breakfast virtual event will be held Friday (Jan. 14) at 9 a.m. The keynote speaker is Hope Rivers, Ph.D., the first woman and first African American president of Piedmont Technical College.