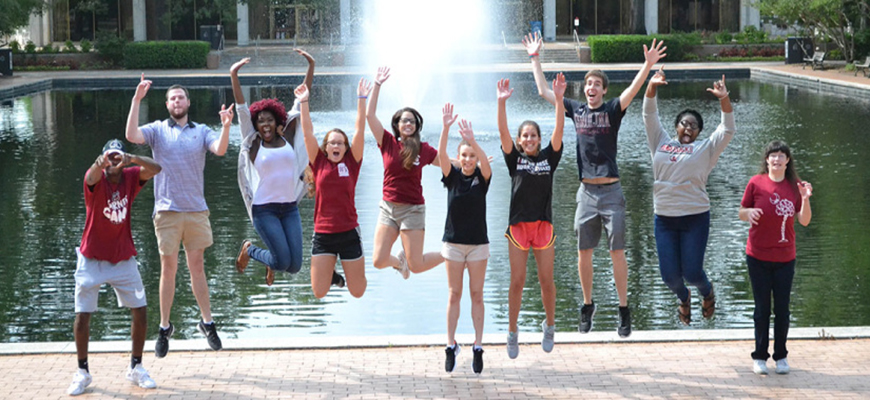 SophoMORE September: Finding second-year success
Designed for sophomores, but open to all students
---
By Cecilia Dore,
stucomm@mailbox.sc.edu
---
As freshman become sophomores, they experience new challenges and adjusments, whether it's moving off-campus, taking more difficult classes or juggling a new job.
The Student Success Center created SophoMORE September to help second-year students navigate these new challenges, connecting them with resources to help them thrive.
The Student Success Center hosts hosts more than 30 events from the start of the semester through Oct. 1 as part of SophoMORE September. For the week of Sept. 26, the the Student Success Center is hosting a number of virtual and in-person workshops to help student prepare for midterms and a career and internship fair for the STEM fields.
While resources are spotlighted in September, the opportunities for students to learn and grow continue throughout their sophomore year.
In the spring, the Student Success Center hosts SophoMORE Lifehacks, a series of events to teach life skills that will help them outside the classroom. The workshops include job-search tips, money-management advice and networking help.
SophoMORE Halfway There in April, celebrates the milestone of being halfway through the undergraduate experience. The first 200 students to attend that event will get a free 2025 garnet and black graduation tassel. Students also can take surveys of join focus groups to offer their suggestions for overall campus improvement.
The Student Success Center also offers an action plan to help students reach their goals and a checklist to make sure they don't miss anything.
---
Take action
Make an appointment for a Sophomore Success Consultation and meet one-on-one with a staff member and talk about what may be going on in your second year. To attend an upcoming workshop, check out Sophomore Success for more information and resources.
---
Share this Story! Let friends in your social network know what you are reading about
---