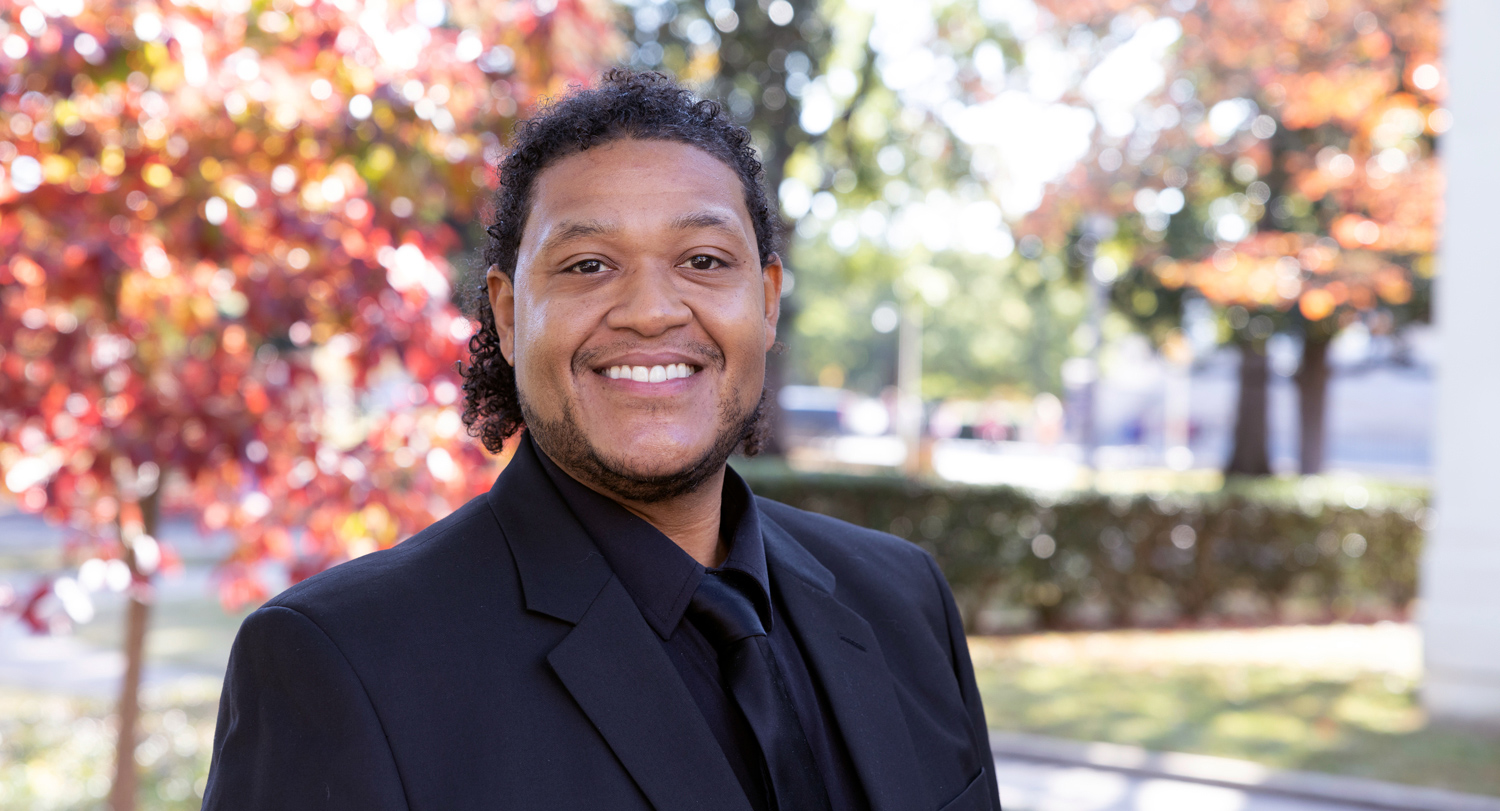 Education professor, researcher believes in the value of mentoring
Despite growing up the son of a special education teacher, Jamil D. Johnson did not set his sights on being a teacher himself until he was well into his undergraduate education as a history major at the University of Illinois Urbana-Champaign.
The Chicago native says his move to education came through the mentorship of his professors throughout his collegiate career.
"The idea of becoming a teacher and long-term, being a professor really occurred by happenstance and it was through mentorship," says Johnson, clinical assistant professor in educational leadership and policies in the College of Education. "Dr. James Anderson at the University of Illinois really inspired me to pursue graduate study."
Johnson says once he began working in higher education with experiences at the University of Nevada Las Vegas and the University of Central Florida, he knew he had made the right choice.
"I knew I wanted to work with students, but I will tell you, being a professor is the greatest impact. It is the greatest job that you can have."
Johnson also serves as assistant director for research and grants at the National Resource Center for the First-Year Experience and Students in Transition, where he is responsible for maintaining the research agenda of the center while developing and sustaining partnerships with student affairs, higher education and research organizations across the U.S. and around the world.
His own scholarship examines the experiences of African American males in the educational pipeline from pre-kindergarten through undergraduate and graduate programs. Johnson's published work includes access and participation of historically underrepresented and marginalized students in higher education, Black and Latinx student success, the first-year experience, first-year seminars, teaching and learning pedagogy, and mentoring — all topics close to his heart because of his own experiences.
"Many of the experiences that I have had, other African American males have had as well. And I recognize and understand the critical importance that their voices are heard," Johnson says. "And it is important that they see someone like me as a professor, so they can see themselves and can see pathways to success."
In addition to his research and work with the National Resource Center, Johnson also is working with higher education graduate students, teaching classes, and helping prepare the next generation of college professionals.
"As faculty, we are not just professors nor just advisors, we are mentors," he says. "I do not think I would be sitting in this space if it not for the power of mentorship. It helped me clearly identify the pathway to being a professor, and that is how I envision mentoring for my students."
For that, he focuses on one simple question: "How are you doing?"
"That single question can mean a world of difference for those that you serve."