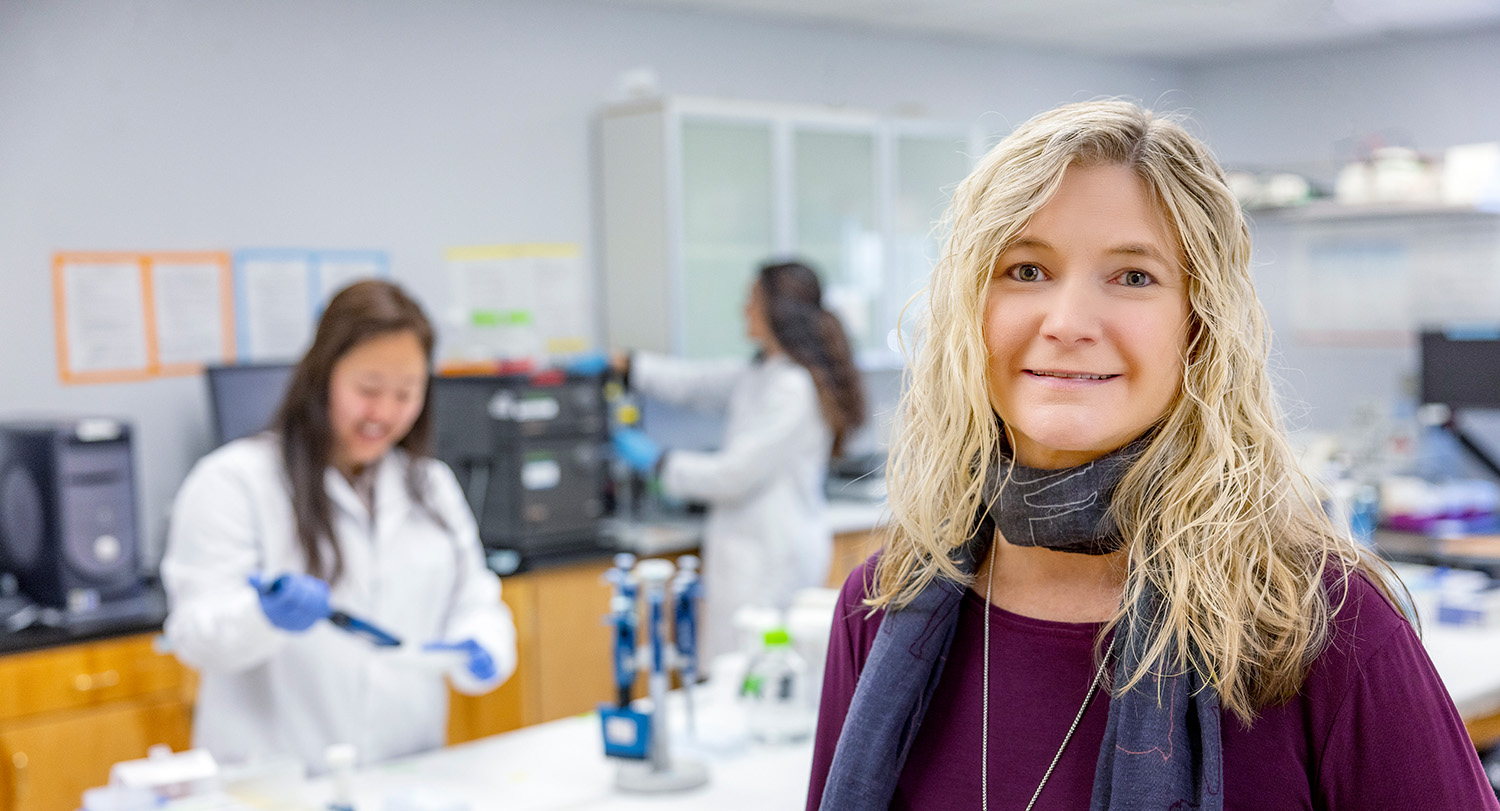 It's been 116 years since a German neurologist diagnosed the first Alzheimer's patient, yet there still is no cure or definitive understanding of what causes the complex disease. Melissa Moss is trying to change that.
Moss, a chemical and biomedical engineering professor in the College of Engineering and Computing, is researching more effective therapeutics that would allow people to keep their memories longer. She knew from a young age that she wanted to work in health care research and do something that "would benefit mankind." After contemplating medical school, and due to the lack of biomedical engineering programs available in the country at the time, she chose the chemical engineering field to pursue her interest in understanding complex biological interactions and learning how to manipulate them for the greater good.
Moss has conducted Alzheimer's research since the 1990s. Her overall research focuses on the role of protein aggregation. In her current projects, simply put, she studies the sticky plaques — known to researches as amyloid-beta plaques — in the brain that are associated with damaged tissue. These plaques are thought to cause people to lose their memory. One goal of her current research is to design a molecular inhibitor that would both reduce plaque buildup on the brain and reduce brain inflammation. This would result in the death of fewer neurons, which transmit information to different areas of the brain and between the brain and the rest of the nervous system. That means the brain would ultimately function better and longer for Alzheimer's patients.
Moss' successful discoveries could mean new medicines. It would also mean patients could take a test to detect Alzheimer's disease early, allowing them to start on medication that would slow the progress of symptoms.
"The best therapeutics, or medicines, for Alzheimer's are more on the preventative side rather than the reversal side," says Moss. "It's hard to reverse the loss of neurons. But it's possible to slow the acceleration of Alzheimer's symptoms."
According to Moss, the key in diagnosing Alzheimer's is to do it early enough to intervene before too many neurons are lost. That's why she's trying to develop an early detection sensor for plaque buildup.
"Right now, one of the challenges in developing therapeutics for Alzheimer's disease is that we don't have a good way to measure the disease progress. This research may yield yet another tool in the toolbox that could help us learn."
With early detection, patients interested in participating in clinical trials can start when they are in the earlier stages of Alzheimer's. And that offers the possibility of getting more answers for researchers and patients themselves.
Targeting amyloid-beta aggregation is a long-explored idea, while targeting inflammation has been more recently explored. Moss' research, if successful, could bridge two therapeutic approaches with one compound. Moss says that means a more effective single drug that could help manage the complexity of the disease and expand the quality of life for Alzheimer's patients.
"If medication schedules become complicated due to patients having to take multiple medicines, compliance from those patients becomes less likely," Moss points out. "You're talking about people who, because of the disease, are forgetful and can sometimes become agitated. Having one drug that can tackle multiple things would make things simpler for both the patients and their caregivers."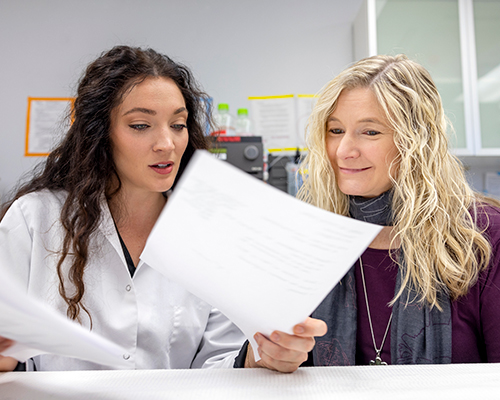 Moss says the complexity of the disease has made the progress toward finding effective Alzheimer's medications and a cure longer than many researchers originally expected. But she's excited about the progress that's been made because scientists are getting to experiment with new ideas. She also says public awareness is heightened because so many people have been touched by the disease.
"There's a lot of support for Alzheimer's research," she says. "Advancements come out of tackling it from multiple angles as opposed to having a singular approach, and the diversity of approach has really expanded."
The University of South Carolina has a conglomeration of neuroscience researchers. Biology, psychology, medicine, engineering — it all plays a role in the diversity Moss describes. USC also offers a neuroscience major for students wanting to pursue a career in the field.
"We have an aging population very accessible to us, we have good connections with the VA, we have the South Carolina Alzheimer's Disease Registry," Moss says. "We have this real strength across the university in neuroscience and an ideal space in which to work with dementia."
---
Learn more
More than 6.2 million Americans are currently living with Alzheimer's, according to the Alzheimer's Association, and more than 95,000 of them live in South Carolina. To learn more about Alzheimer's disease in South Carolina and connect with resources for patients and caregivers, visit the Alzheimer's Association's South Carolina webpage.