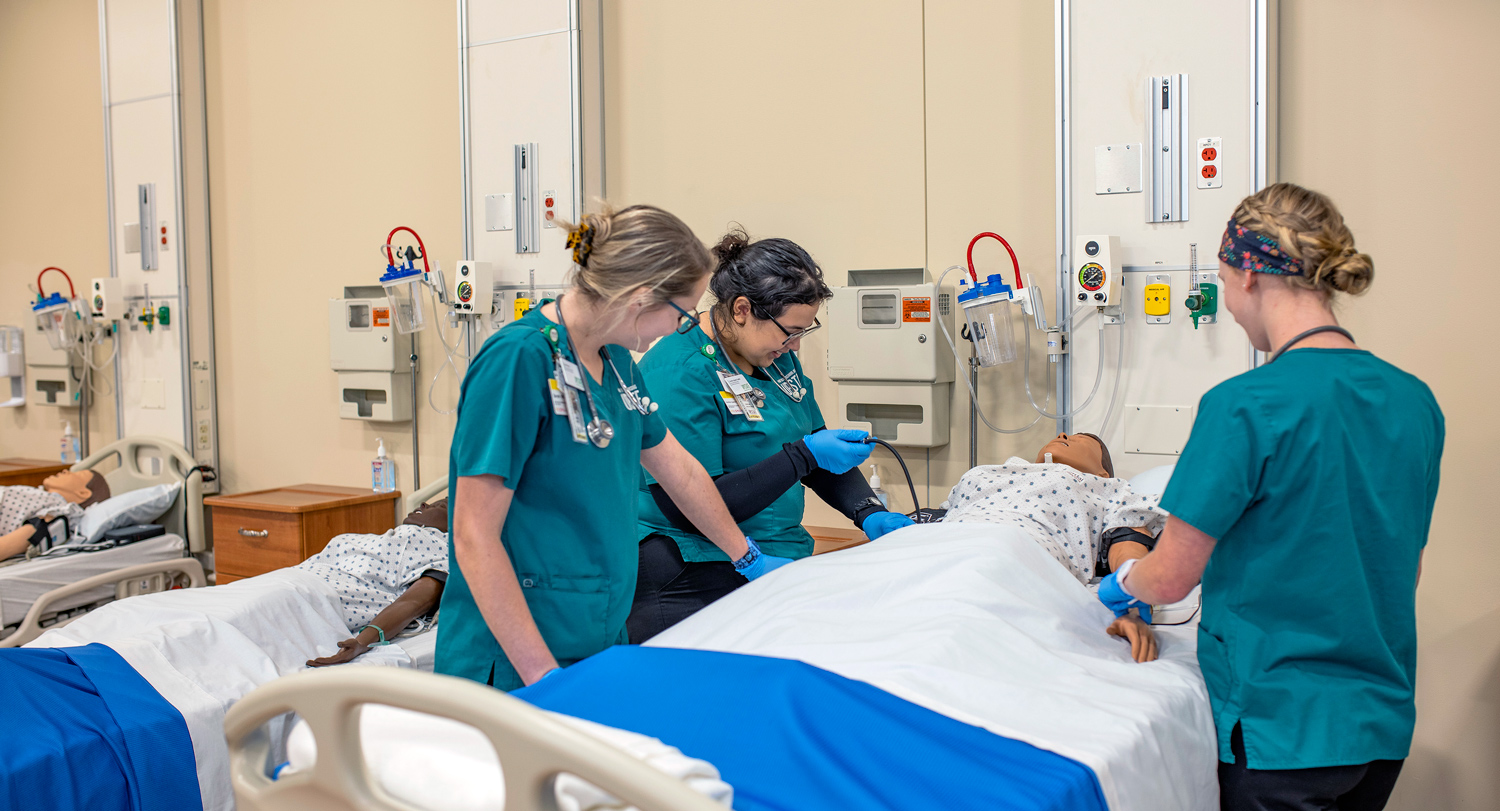 Taylor Williams was aware that health care is different in rural communities, but the class she took at USC Upstate as she completed her pre-nursing courses was still eye-opening.
"I'm from Barnwell, so when I got up here to Spartanburg, I thought these people were spoiled with all they have," says Williams, who is a junior nursing major. "But I also learned that even in areas like Spartanburg, there are places that still don't have access to a lot of health care resources."
The rural health class was created as part of a five-year $1.95 million grant from the federal Health Resources and Services Administration to increase the number of nursing students from underrepresented backgrounds.
A goal of the class is to make nursing students more aware of the disparity in what is available to health care providers in rural communities vs. more urbanized areas, says Felicia Jenkins, associate dean of the Mary Black College of Nursing at USC Upstate and creator of the rural health course. The course also provides an opportunity for students to be able to identify determinants of health that are more prevalent in rural communities.
"As part of the course, students had to choose an urban area and a rural area and focus on a particular health problem," Jenkins says. "And from there, they had to identify resources and health promotion interventions that they could incorporate into those communities."
The assignment went beyond typical health care resources and looked at social determinants of health, including accessibility to healthy foods, ability to find work nearby, access to transportation and other wellness issues.
For many students in the program like Williams, the issues facing rural communities are very familiar, Jenkins says.
"I had some students who were from urban areas, and I had some students from rural areas, which is very helpful because they were able to explain some of the barriers that they or their family or their friends go through," says Jenkins, who is also co-director of the HOPE Project.
The class on rural health is open to all students and required for all participants in the HOPE Project, which offers scholarships and other support to help students graduate, including a living-learning community and a network of tutors and mentors. The goal is to create a more diverse nursing workforce in South Carolina.
Williams, who is the first HOPE scholar to be accepted into the upper division in the nursing program and plans to complete her studies in 2024, wants to stay in South Carolina and work as a nurse and later as a nurse practitioner.
"In my hometown, there are only a few doctors and it's hard for them to specialize in any area because they are having to deal with such a wide range of problems," says Williams. "I feel like having a nurse practitioner in these areas would free up the doctors to focus more on specialties."