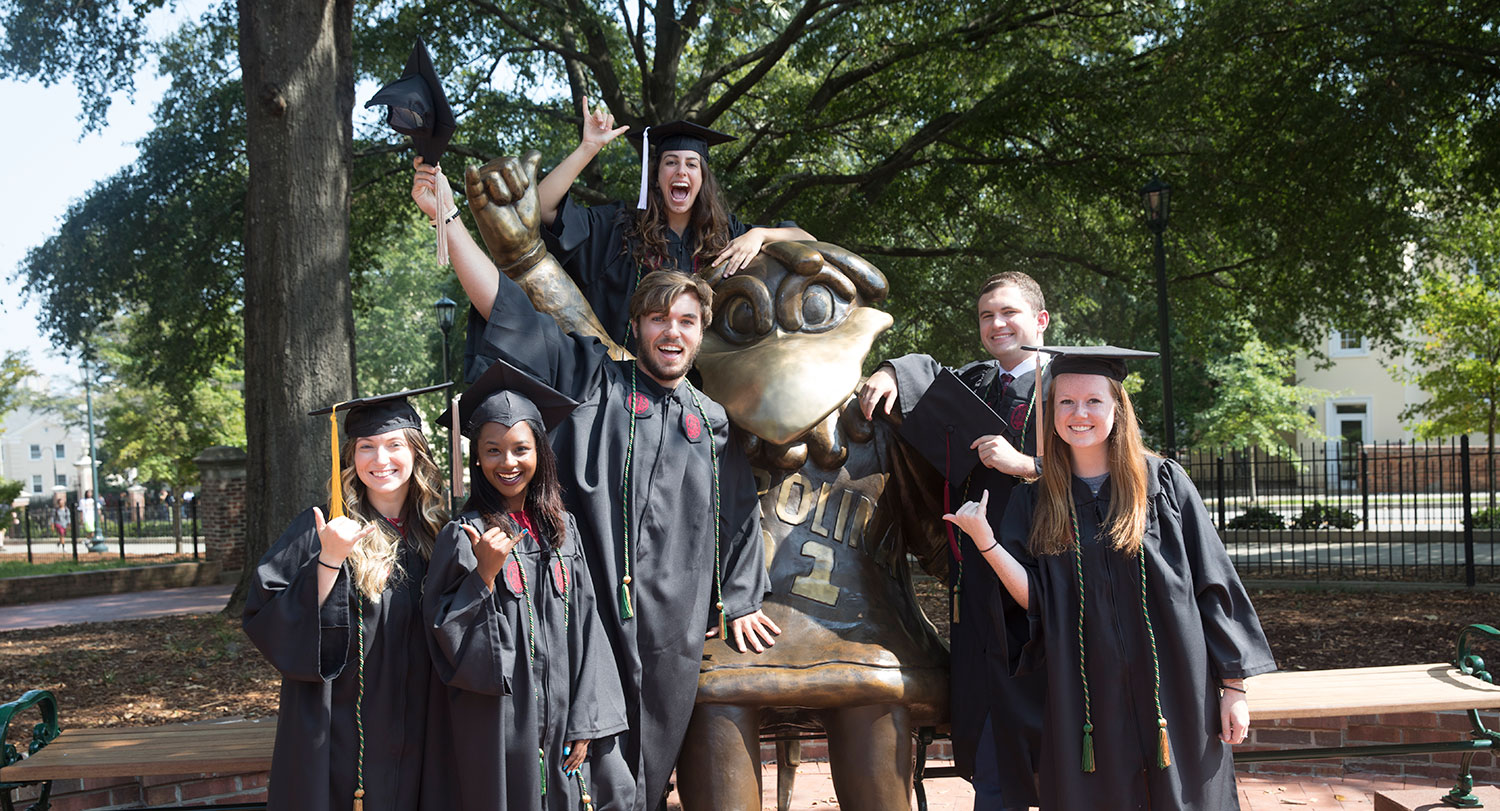 The University of South Carolina will host its annual fall commencement ceremony for thousands of graduates on Monday, Dec. 12 at the Colonial Life Arena. The main ceremony begins at 2:30 p.m. and will include graduates from associate's, bachelor's, master's and professional degree programs across the USC system.
The university expects to award 2,175 degrees from the Columbia campus, including graduate and professional degrees. System December graduates include 325 from USC Aiken, 137 from USC Beaufort, 28 from USC Lancaster, 24 from USC Salkehatchie, 34 from USC Sumter, 11 from USC Union and 479 from USC Upstate.
President Michael Amiridis, who began his tenure at the university this summer, will deliver remarks to graduates.
In addition, the university's doctoral hooding ceremony will take place at the Koger Center at 9:30 a.m. on Dec. 12 with professor Jeff Twiss delivering remarks. Twiss, a professor of biological science, is associate dean for research and graduate studies and is a SmartState chair in Childhood Neurotherapeutics.
Visit the university's commencement website for information on parking and free shuttle service to and from the arena, and visit the Colonial Life Arena website for information about COVID-19 protocols and the clear bag policy.
For those who cannot attend, both the Koger Center and Colonial Life Arena ceremonies will be livestreamed via Facebook.
In all, USC conferred more that 11,200 degrees across the system in 2022.