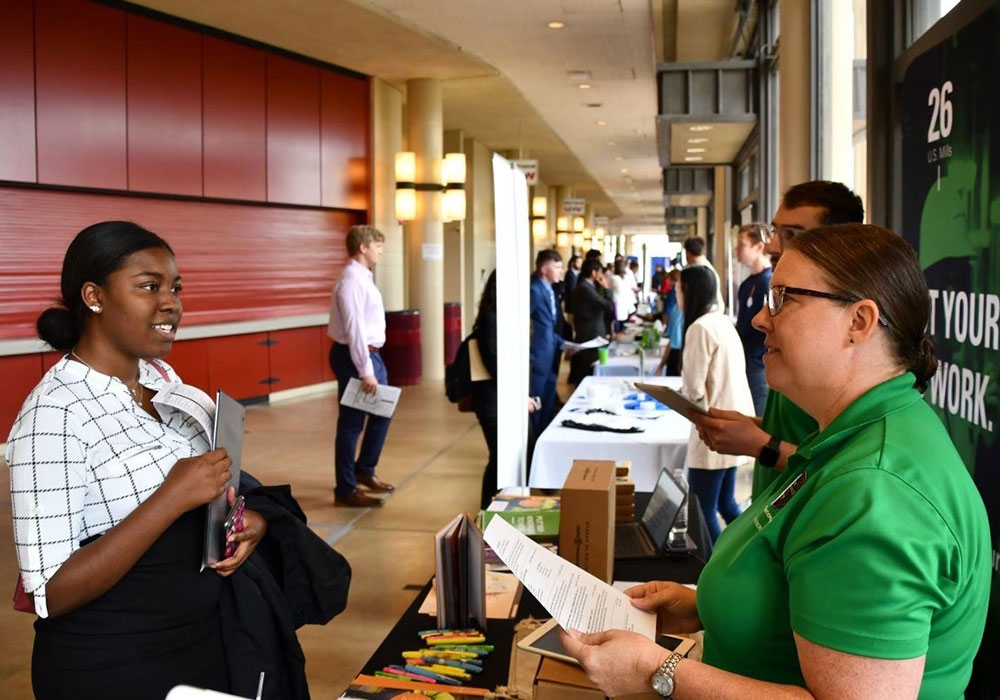 The first month of the new year is rapidly coming to an end, and the initial burst of energy students may put toward resolutions can be difficult to maintain.
However, USC has resources to ease the stress of classes along with trying to keep up with those personal goals.
Group X helps students take a mental break.

Move and clear your mind
If students want to engage in physical activity more, Group X provides classes for exercise, intentional movement and breathing.
Jenna Gileczek is a graduate student who leads barre, cycle and balance body yoga classes. She says the Group X staff works toward an inclusive space for anyone looking to move their bodies in some way.
"If someone's looking for a crazy hard workout, we can do that for them," Gileczek said. "But, if they're just looking to move their body for the first time in a while, we're there for them, too."
She explained the staff likes to congratulate everyone for simply being there and taking time for themselves.
"It can be pretty easy in college to fall into the judgments and expectations of social media and what everybody else looks like or what they're doing," Gileczek says. "Group X doesn't hold those kinds of expectations for each other."
Gileczek has been involved in the movement program for four years now, and she said her everyday stress seems to evaporate after she instructs a class.
"Feeding off the energy of the room really boosts your mood," Gileczek says. "In the middle of studying or in the middle of your class day, take a break, stop thinking about all the stress of school or social lives, come in and do something for yourself."
The Career Center holds workshops to guide students in resume building.

Never too early for post-graduation preparation
The end of a college career doesn't have to be daunting.
If finding an internship or just deciding what career path to take is a goal of yours this year, check out the Career Center. Even if you're a freshman, you can start preparing for a smooth job search post-graduation.
The center has resources to help you plan a career by searching for an internship or job, write a resume or cover letter, prepare for interviews and explore graduate schools.
Emma Crandall, a senior political science major, is a Student Success Center peer educator and she herself feels confident in her career path following the training she received.
"We have a ton of experienced staff who are very well-versed in helping students with career exploration," Crandall said. "It's super important for the transition out of college and into the workforce to have the resources that the Career Center offers."
Join a club
Hobbies can take students' minds off academic demands and enrich their lives in ways TikTok and Instagram can't.
If you want to take on a new skill or just meet new people, join a club at USC. Whether your interest is astrology, art, beekeeping, minority wellness, reading or even cars, there's a club for it.
Art Therapy Club president Lauren Puttock says her mental health and grades always improve when she's actively involved on campus.
"I think it's great to have things to fill your time and just broaden your interests a little bit," Puttock said. "From personal experience, it keeps you motivated, keeps you busy, and that, in turn, keeps you focused on schoolwork."
Members pay $6 a semester so the club can budget for new activities, and club members are welcome to work on their own creations.
There is no art experience required and some members joined just to meet people and learn something new.
"My goal is just to create a space and foster an environment where people just feel comfortable to express themselves," Puttock said. "We play some nice music, and people just chat and have a good time."
Bring your GPA up and learn to manage money
The Student Success Center helps students improve their grades and learn how to best manage their money through programs such as Money Smart and Study Smart.
You can learn to budget, build credit and achieve savings goals with the center's financial consultants.
With the help of peer academic consultants, students can work on motivation and discipline, gain access to specialized tutors and adopt effective studying or writing skills.
Adrian Bortny oversees the peer consultant programs and says the center is a great resource for struggling students.
"It can be very intimidating for students to go to a professor who isn't your age or isn't in your situation," Bortny said. "Everyone here is a peer leader, so they have been in the classes before and they understand what it's like to be a college student — having to balance social life, work life and academic life."
There's even an emergency loan program for textbooks and other expensive class materials, and free supplies is available through donations to the Gamecock School Supplies Project.
"It's for students that might not be able to afford school supplies, or just find themselves in a situation where they have an exam and don't have a blue book," Bortny said. "We make sure they're prepared."
Self-care leads to success
College can be stressful, and mental health is the top priority students should focus on to thrive on campus.
If a New Year's resolution of yours is gaining control of your stress, anxiety, depression or any other mental barrier, USC has many options for counseling and psychiatry.
Lola Hansen, a sophomore political science major, has been using the university's counseling and psychiatry services for about a year now, and she says her grades drastically improved.
"Therapy can benefit students in all aspects of life," Hansen said. "I developed a lot of new coping skills that I had never used before. It just makes my life a little bit easier."
There also is group counseling available for those who want to feel more supported by other students going through the same issues.
The group sessions are curated to motivate students in building coping skills, overcoming social anxiety or gaining a healthy relationship with food. There's also a variety of support groups for grief and queer experiences.
"Mental health can be a root cause of a lot of things," Hansen says. "So, if that's all right, everything else falls into place."