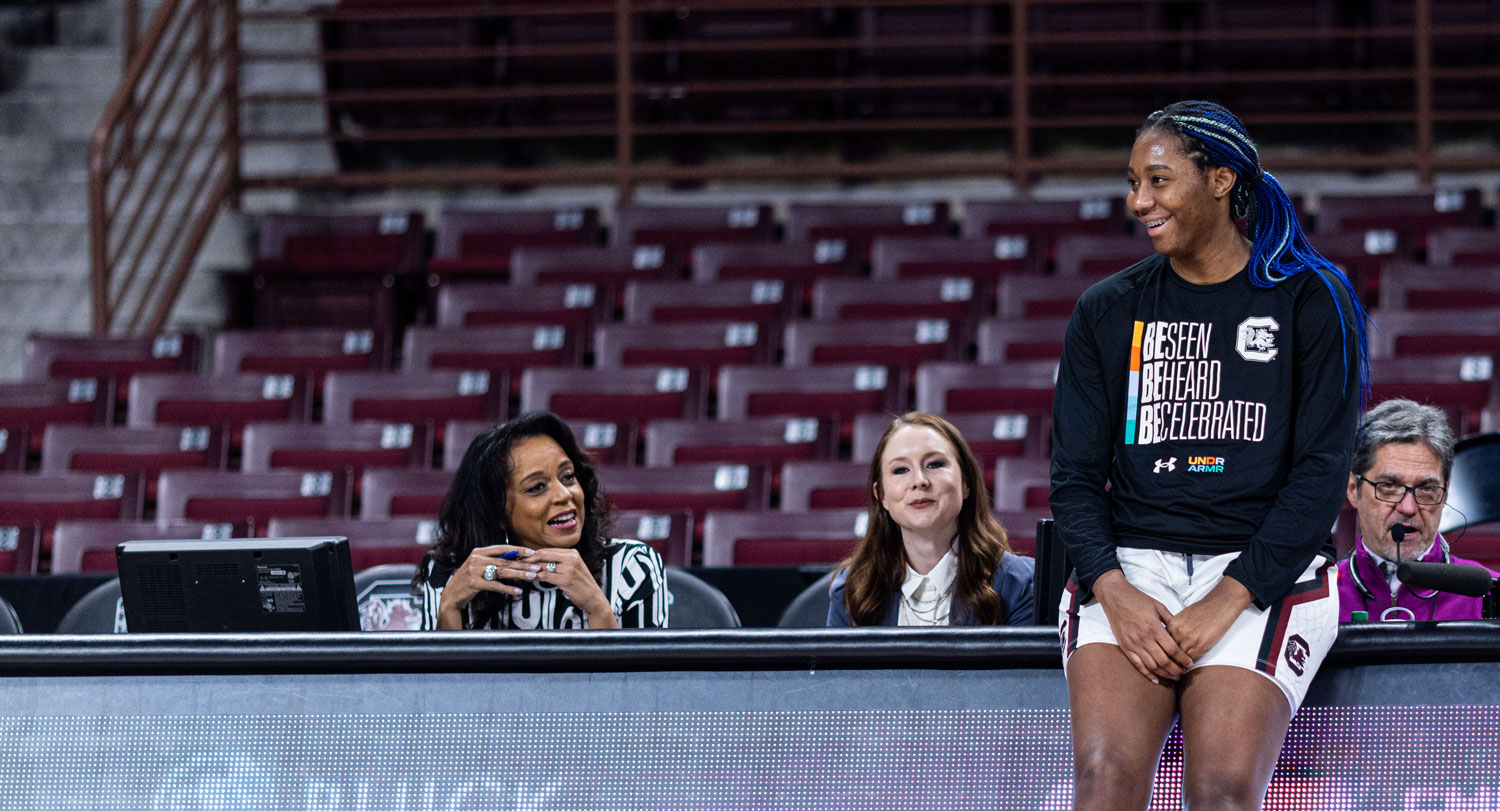 Reigning women's college basketball player of the year Aliyah Boston dominates on the court and in the classroom.
"I am an academic weapon," jokes the University of South Carolina's Boston, chuckling to herself.
Boston, who is once again in contention for the Naismith award and is pursuing her second NCAA championship, stores more than athletic trophies in her closet: She is also a three-time Academic All-American, proving that she takes her studies just as seriously as she does her time on the basketball court.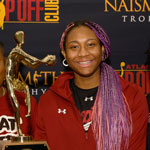 Boston came to USC with a strong interest in broadcasting but wanted to learn about communications more broadly. The U.S. Virgin Islands native chose to study at USC's College of Information and Communications, following in the footsteps of another Gamecock women's basketball great — A'ja Wilson
"So, I did mass comm as a whole, which I actually really enjoyed, because I got to do a little bit of everything," says Boston. "(My major) taught me the research part of (communications), and it also taught me how to write, which I think is important."
Associate professor Kenneth Campbell taught Boston in two classes and is a fan of her work ethic. "Aliyah was an excellent student in my classes," he says. "She was always focused and conscientious, clearly seeking to be highly successful academically as well as athletically."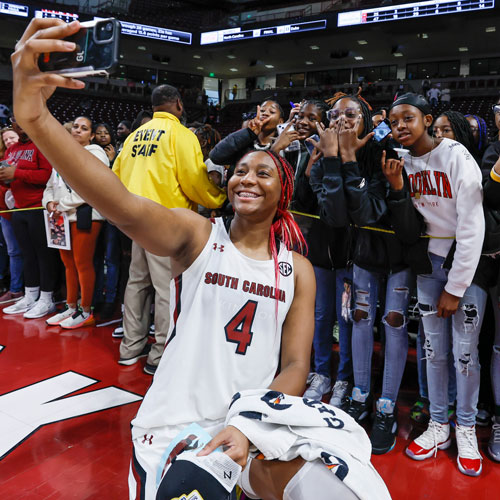 "When she had essays or a project due while she was away for games, she stayed in touch via emails and met the deadlines, even when she was at the Final Four, winning national awards and playing in the championship."
Senior instructor David Moscowitz taught Boston's capstone course, a class that challenges students to reflect on their studies and think about how what they have learned can serve as a foundation for their future.
"What I loved about Aliyah in class is that she is a student always in the moment. Her consistency of focus — always prepared and ready to discuss what we had on the table that day — was amazing," he says.
Because of her own experiences in the spotlight, studying media ethics resonated with Boston. The media has not always portrayed her in a positive light. For instance, some news outlets have chosen images of her to generate clicks instead of basing their photo selection on the story being told.
"Any one of me crying … people did that a lot, they would talk about the team as a whole, and everybody else would have action photos, and mine would be of after the Final Four when we lost," Boston says. "There are so many other pictures, but people want to see, oh, boom, tears. 'Let's read!' "
Boston plans to pursue sports broadcasting after her career in basketball. Fueled by her own experiences, she aims to treat other athletes the way she would have liked to be treated.
"I feel like it's possible to write a good story, or tell a good story, without putting someone in a dimmer light," she says. "I'm going to put everybody in the bright light. Somebody wins and somebody loses, but we're all putting our hearts into it."