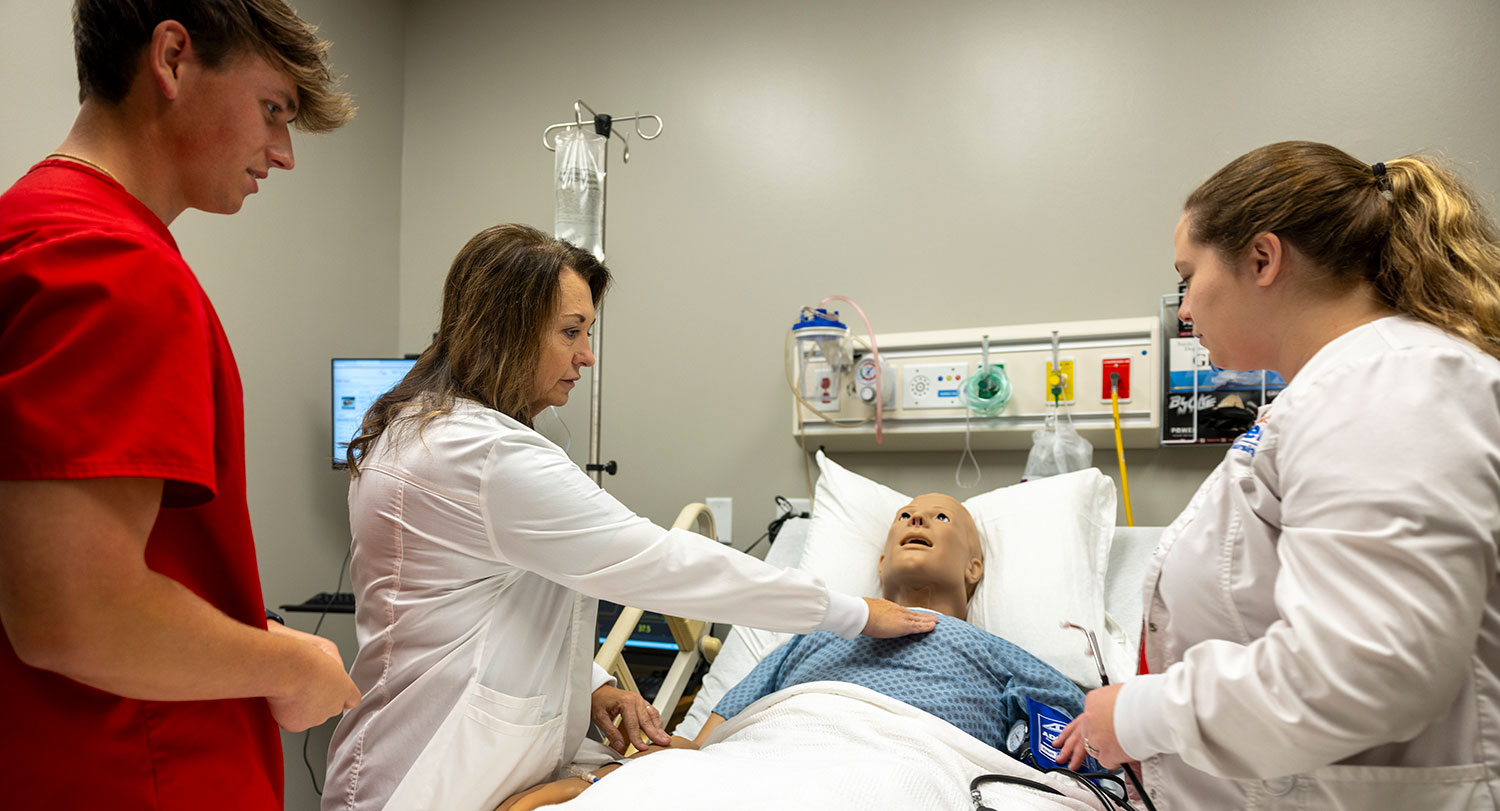 New nurse Makenzie Edwards could tell the woman was feeling lonely. The patient had been brought to the telemetry floor at Union Medical Center for monitoring, but once her stay was over, she would be going back to her nursing home. So Edwards did what nurses do best — she went above and beyond to make her patient feel special.
Her efforts lifted the woman's spirits, and Edwards found herself uplifted, too.
"She told me that I was going to be a really good nurse," Edwards says. "It reminded me that this is what I want to do. This is why I want to do it. I want to make a difference in people's lives, and I want to be there for them when they're vulnerable."
Edwards is one of six nurses to graduate from the first-ever bachelor's in nursing cohort at USC Union through a partnership with USC Aiken. The partnership, which also includes a program at USC Sumter, is designed to address the nursing shortage in South Carolina, particularly in rural areas like Union, a city of just 8,000 people.
The state's nursing shortage is an ongoing issue — it currently has one of the lowest nurse-to-population ratios in the United States — and it is projected to worsen. By 2030, the Palmetto State will have 10,000 nursing vacancies, according to the Bureau of Health Workforce. Rural areas are hit harder because they struggle to attract and retain health care workers.
"South Carolina has less BSN nursing programs compared to surrounding states," says Katie Chargualaf, interim dean of USC Aiken's School of Nursing. "We don't have as many nursing graduates, and a lot of graduates want to stay in big towns. It is incredibly hard to fill these staffing vacancies if we do not have the nurses to care for patients in these rural towns."
The USC system has been on a mission to increase the number of registered nurses statewide. BSN degrees are offered at the Columbia campus and each of the comprehensive universities — USC Aiken, Beaufort and Upstate. Degrees are also offered in conjunction with a four-year institution at USC Lancaster, Salkehatchie, Sumter and Union. A few campuses offer online BSN programs for students who already have a two-year or three-year nursing degree. All told, the USC system awards 900 nursing degrees each year.
For Edwards, who grew up in Union and has a strong support system there, the prospect of attending nursing school without leaving home was an easy sell. She wasn't alone. Chargualaf says many other students have indicated that traveling or moving elsewhere for a BSN would be difficult, if not impossible.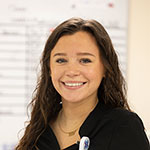 "There would have been no other way for them to graduate with a baccalaureate nursing degree without the arrangement," Chargualaf says. "Now, there are two-year nursing programs in their local areas, but rightfully so, those students knew that the baccalaureate degree is what employers were looking for. Without this partnership, it may not have been financially possible for some students to attain their BSN degree."
So when talks began about launching a four-year nursing program in Union several years ago, community interest was piqued. Gradually, the idea took shape: Lectures would be broadcast in real-time from Aiken, allowing students to remain in Union. To ensure students had a strong support system locally, in-person nursing faculty would assist with technology, teach labs and coordinate clinical placements.
The community rallied to make it happen. Donors chipped in to create scholarships, build a state-of-the-art simulation lab and purchase high-fidelity mannequins. And after the program's launch in 2021, Union's hospital administration encouraged students by checking in on them regularly and attending school ceremonies to cheer them on.
It paid off. Four of the six graduates in the first cohort stayed local, filling vacancies at Union Medical Center. And the city of Union is ecstatic.
"I think now that they've graduated the first cohort, they're seeing that the goal was achieved," Chargualaf says. "These students don't want to leave home. They want to help their local communities. So, we're going to keep that ball rolling and we're going to meet the needs in these communities."
Downstate at USC Salkehatchie, which has campuses in Walterboro and Allendale, it's a similar story. As part of the Rural Nursing Initiative, students can earn a BSN from USC Beaufort through classes offered at the Walterboro campus. Many choose to stay in the area, taking jobs at local clinics or nearby Colleton Medical Center, Hampton Regional Medical Center or Allendale County Hospital.
Nursing academic program manager April Wolfe says students do their clinicals in the areas surrounding USC Salkehatchie, further preparing them to tackle health issues close to home.
"If we send them to Charleston or Columbia for every clinical experience, that's the population they're going to learn, whereas when they're here, they're able to work within the community they're going to serve," Wolfe says. "They end up with a more holistic understanding of the region and the disparities within it. One of our slogans is, 'We like to grow our own here at Salk.' They're getting their education here, and then they're returning to the community."
Systemwide, programs have consistently reported high pass rates for the National Council Licensure Examination, the nation's standardized nursing licensure test. This includes USC Columbia, Lancaster and Salkehatchie; graduates of all three programs achieved a 100 percent first-time pass rate in May. Recently, the inaugural Union and Sumter graduates also achieved a 100 percent NCLEX first-time pass rate.
"That time and energy that we spend pays the state back in dividends, because our graduates are prepared, and the local stakeholders around Sumter, Union and Aiken tell me our graduates are ready to meet the demands of what patients are coming in with," Chargualaf says. "That makes my heart happy because it means that our nursing program has done a good job preparing these graduates for what they're going to see and experience."