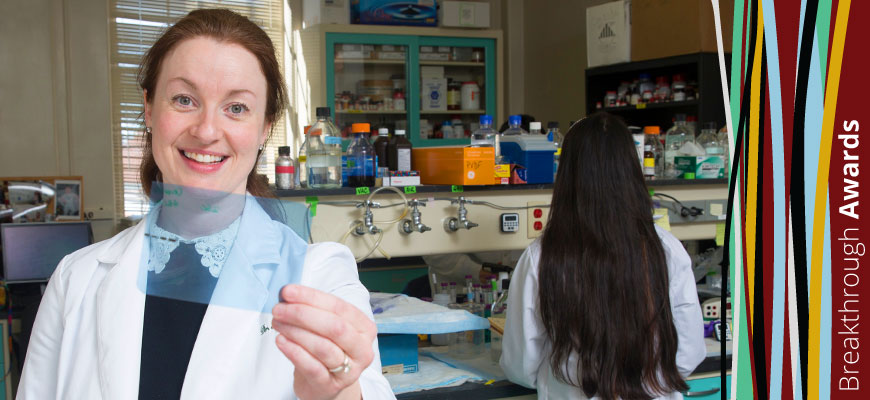 Pinpointing mutations
School of Medicine researcher Norma Frizzell focuses on better understanding of mitochondrial malfunction
---
By Chris Horn,
chorn@mailbox.sc.edu
, 803-777-3687
---
If a key component in a car goes bad, the car won't go for long. That's roughly what happens in the human body when mutations and other insults disrupt the mitochondria, the essential energy-making components of human cells.
Norma Frizzell has devoted much of her career to understanding how and why mitochondria go haywire and sometimes lead to fatal maladies such as Leigh syndrome, one of the more common mitochondrial defects in infants under 2 years of age. Certain kidney and adrenal cancers also are related to mitochondrial dysfunction, and Frizzell's lab has a specific antibody, now used in about 35 clinical pathology labs worldwide, to detect some of these cancers.
"We want to understand normal mitochondrial regulation and what happens when it goes awry," Frizzell says. "How do you go from normal to dysfunctional? In some situations, the biochemistry is not well understood.
"There are many insults to mitochondria, including environmental toxins like pesticides and perhaps even food preservatives," she says. "We know that high-fat, high-sugar diets cause changes in proteins and DNA, and that mitochondrial DNA doesn't do a good job of repairing itself."
In addition to basic research on the biochemistry of mitochondrial malfunction, Frizzell's research team is interested in developing therapeutic strategies that might reduce cellular-level triggers that cause mitochondrial stress.
How do you go from normal to dysfunctional? In some situations, the biochemistry is not well understood.

Norma Frizzell
In the five years since she joined the School of Medicine faculty, Frizzell has been the principal investigator or co-principal investigator on grants totaling nearly $5 million. In that same time period, she has authored or co-authored 25 publications, three book chapters and submitted six manuscripts. She was one of eight scientists nationally to receive the American Diabetes Association's Junior Faculty Award in 2011 and has secured funding from four different agencies within the National Institutes of Health.
In addition to teaching medical physiology and medical biochemistry to medical students and training a cadre of graduate students, Frizzell has made a point of including undergraduates in her lab. Her extensive efforts to expose those students to biomedical research resulted in her 2012 receipt of the university's Distinguished Undergraduate Research Mentor Award.
---
Share this Story! Let friends in your social network know what you are reading about
---