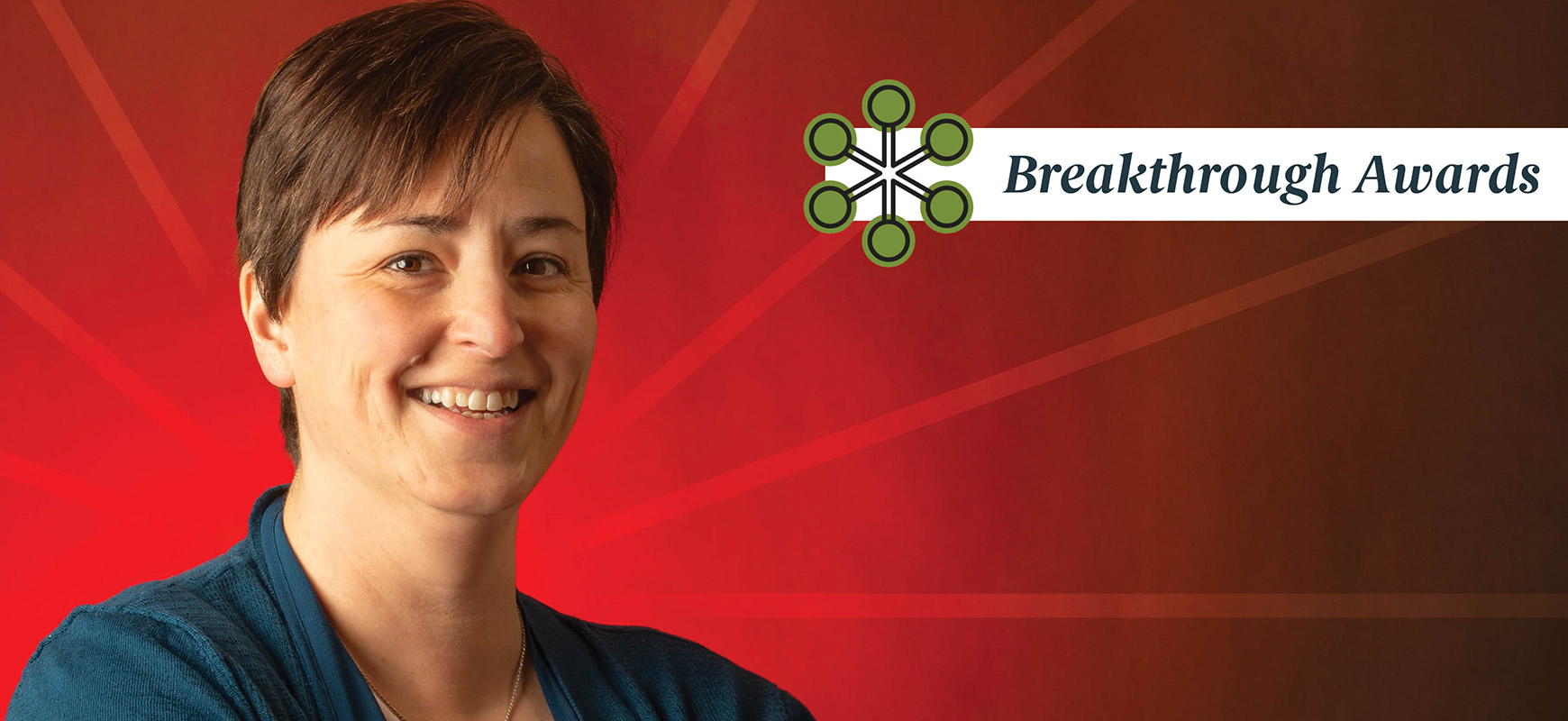 Motor skills crucial to early health development
Children show dramatic improvements with modest intervention
---
By Megan Sexton,
msexton@mailbox.sc.edu
, 803-777-1421
---
Ali Brian's physical education research thus far makes two things clear — most children, with and without disabilities, are delayed in developing their gross motor skills, and those skills can dramatically improve with just a small dose of intervention.
Brian's research focuses on preschool children and students with visual impairments, but at the core of both of her research lines is motor skills development — the ability to run, jump, hop, throw, bounce and catch a ball — and its role in steering students toward good health.
Brian entered physical education graduate school expecting to work with secondary students, but her doctoral adviser at Ohio State was renowned for her intervention in preschool children's motor development. Similarly, during her first job at Louisiana Tech, she became involved with Camp Abilities, a developmental sports camp for children with visual impairment, and she began working with one of the world's leading scholars on physical education for that population. She quickly learned there is plenty of ground to cover in both areas of research.
It's incredible what people can do if you design things right from the get-go.

Ali Brian, physical education
"I realized there's a huge gap, a big need — that [visually impaired] population tends to be one of the more sedentary and has a two-and-a-half times more likely risk for being obese or overweight than somebody who is not visually impaired," she says. "Knowing what I know about motor development and its role with physical activity and positive health trajectories, I thought, 'I better get on this.'
"After interacting with both [visually impaired and preschool] populations, you learn to really love it."
Her research has shown that almost 75 percent of preschool children exhibit developmental delays in gross motor skills. But after six weeks of twice-weekly motor skills interventions guided by a specialist, only 5 percent of the same children showed delays.
Her latest work screened 700 preschool children around the country, covering the spectrum of income, ethnicity, race and gender. What she has found is that "developmental delay doesn't discriminate. We think we are embarking on a secular decline in motor skill development."
While her work has found that at-risk kids are more likely to face delays in gross motor skill development, her research shows all kids are at risk, with 75 percent of her sample 3-, 4- and 5-year-olds scoring at the 30th percentile or lower in their ability to do things like leap, hop, throw or catch a ball. She also has found that when there is intervention by trained teachers, such as the Successful Kinesthetic Instruction for Preschoolers (SKIP) program that she uses, kids will make marked improvements.
"I'm really passionate about it because we can change the kids in as little as six weeks. Two days a week for 30 minutes each, just 60 minutes a week," she says.
Ideally, Brian would like to see physical education teachers in preschools, and a policy change requiring structured movement time. "We have guidelines, but no policy. People think motor skills just emerge, but they need to be taught and practiced in a nurturing way," she says.
Brian works with programs in Lexington School District 4 and local Head Start centers, initiating programs and developing targeted intervention strategies to help improve motor skills in young children.
In her other line of work with students with visual impairment, she hopes to change the mindset away from what she calls a medical model of disability – "I can't see, therefore, I can't do" – to a model where it becomes more about considering a person's strengths and better design of facilities that help all people succeed.
"I've seen people who are blind sail a boat on Lake Ontario. I was on a river in Latvia stand-up paddle boarding and there was a boy who was blind who completely smoked me, and neither of us had ever been on the river before. It's incredible what people can do if you design things right from the get-go. They put lights on buoys; if you put a beeper on a buoy [people with visual impairments] can navigate."
---
Share this Story! Let friends in your social network know what you are reading about
---