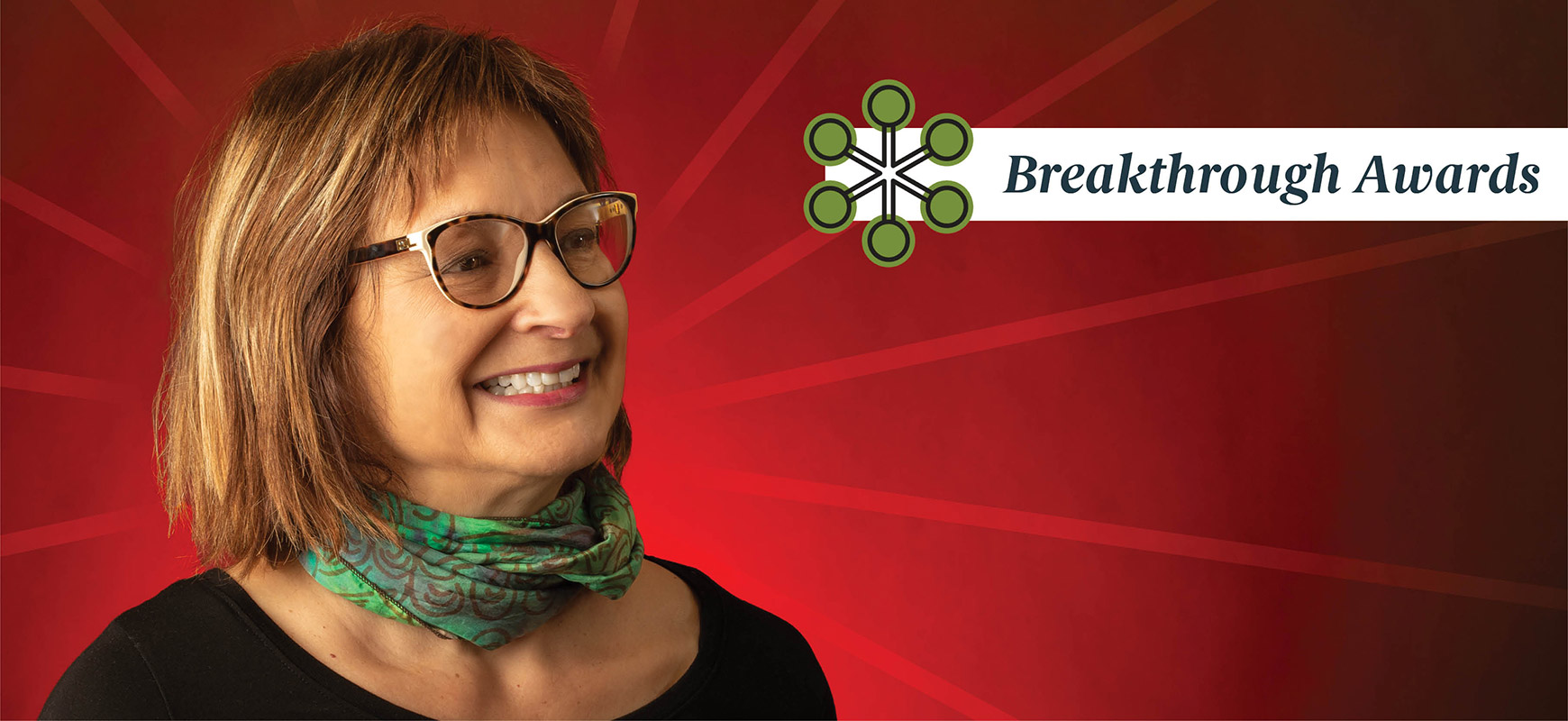 Fired up for art
Ceramics artist's acclaim opens doors for students
---
By Chris Horn,
chorn@mailbox.sc.edu
, 803-777-3687
---
You never know where you might find Virginia Scotchie's art. Head of ceramics in the School of Visual Art and Design since 1992, Scotchie's iconic spheres and intricately glazed sculptural forms are in public and private collections across the country and around the world.
She has also received artist residency awards in The Netherlands, Italy, Australia, Taiwan, France and England, and exhibitions of her work have taken place in those countries and others in a career that has brought international acclaim.
That recognition has translated into opportunities for students at the university, says Andrew Graciano, an associate professor of art history.
Scientific studies have shown how working with art and music helps other parts of your brain to become more active. I think that the material of clay activates curiosity, that sense of inquiry, and it may reach into other parts of their lives.

Virginia Scotchie, art
"Her success in Taiwan led to a major public art commission from the University of Taipei for a large multi-piece sculptural installation," Graciano says. "This experience and her time in Taiwan led to a successful student exchange between our universities' ceramics programs that was very productive and beneficial for the students' professional development."
Scotchie's international network has also facilitated global opportunities for students and graduates and has brought important ceramic and 3-D artists to the university campus as visiting artists.
"Throughout my career at the School of Art and Visual Design I have worked towards an inclusive practice that not only presents the visual creative research inherent in my ceramic sculpture, but also opens a dialogue for colleagues and others, at this university and around the world, to actively engage in the visual arts," Scotchie says.
Scotchie can point to many of her graduates who have embarked on their own professional careers as artists, students whom she encouraged to apply for fellowships and scholarships along the way. But she's also proud of the many students who majored in other academic fields but chose to minor in ceramics after taking an elective course that she taught. Those students' further involvement in art might only be avocational, but they will always benefit from the creative stimulus that working with clay inspires, she says.
"Scientific studies have shown how working with art and music helps other parts of your brain to become more active," she says. "I think that the material of clay activates curiosity, that sense of inquiry, and it may reach into other parts of their lives."
---
Share this Story! Let friends in your social network know what you are reading about
---