Monuments and markers tell stories of pain and progress
University takes steps to honor contributions, acknowledge injustices
As much as we all love the University of South Carolina, it's important to recognize that the 220-year history of our flagship institution contains difficult chapters and themes we're not proud to remember.
In the 19th century, South Carolina College, the precursor of today's modern university, benefited from the labor of enslaved individuals who constructed many of the buildings on our historic Horseshoe. And with the exception of a brief period during Reconstruction, the university did not admit Black students until 1963.
In recent years, the university has taken steps to better acknowledge this history, knowing that we must be honest about our past to build a better, more inclusive future. While we know that there is much more work to be done, here is a look back at some of the ways our physical campus has changed in recent years as we begin to acknowledge our full history and celebrate Carolinians who have contributed to our progress and who will shape our university's future for generations to come.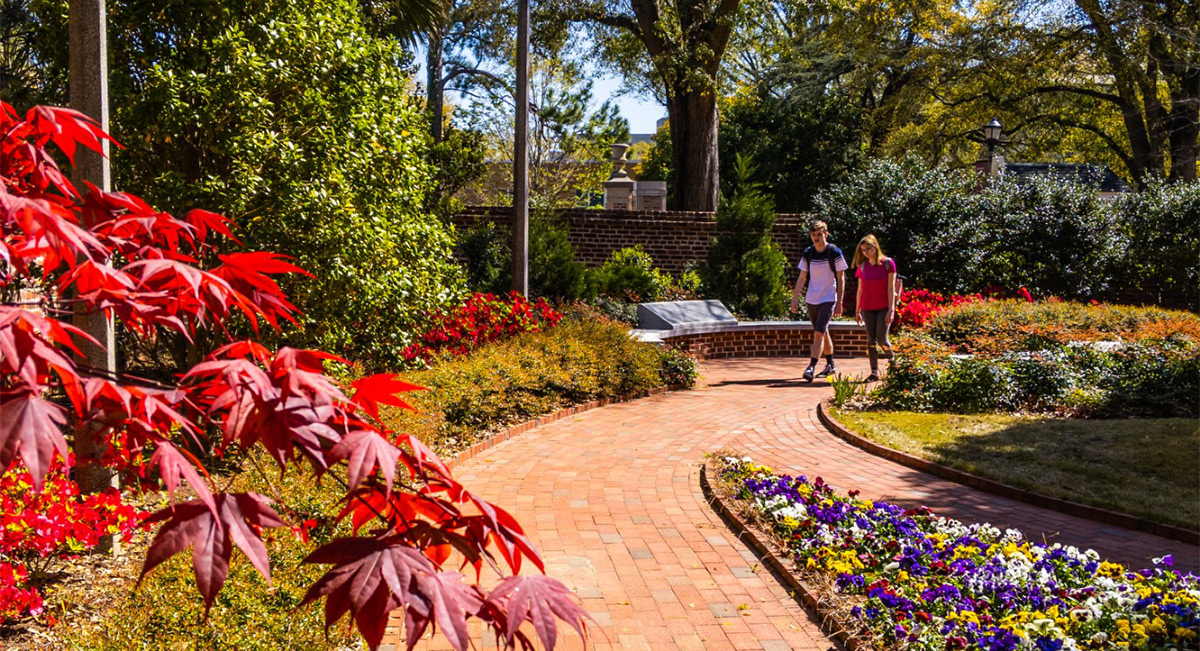 2014
Desegregation Commemorative Garden
In April 2014, the Desegregation Commemorative Garden was dedicated in honor of Henrie Monteith Treadwell, James Solomon and Robert G. Anderson, the first Black students to enroll at South Carolina since Reconstruction. Visit the garden located beside the Osborne Administration Building and reflect on the words of Nikky Finney's poem, "The Irresistible Ones."
2015
George Rogers Statue at Williams-Brice Stadium
To most Gamecocks, George Rogers needs no introduction. In 1980, Rogers won the Heisman Trophy as a running back at South Carolina. After a successful NFL career, Rogers, a first-generation college student, founded the George Rogers Foundation to provide scholarships to other first-generation college students. In September 2015, we unveiled a statue of the Gamecock icon outside Williams-Brice Stadium. In 2020, Rogers' son began his academic career at the South Carolina Honors College.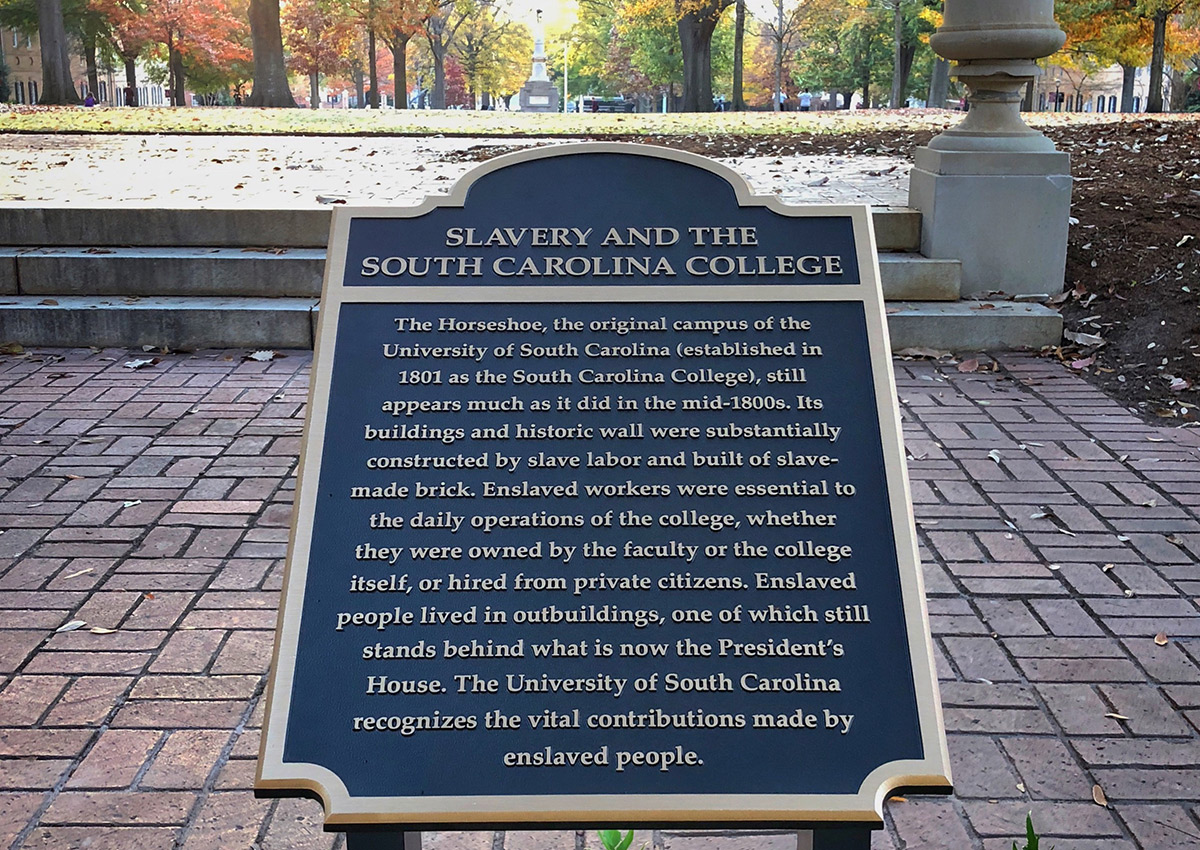 2017
Slavery Historical Markers
Amanda. Anna. Henry. Jack. These names belonged to four of the enslaved people who helped build or who worked at South Carolina College. In December 2017, the university unveiled two plaques on the Horseshoe to acknowledge the role of enslaved people in building the institution we know today.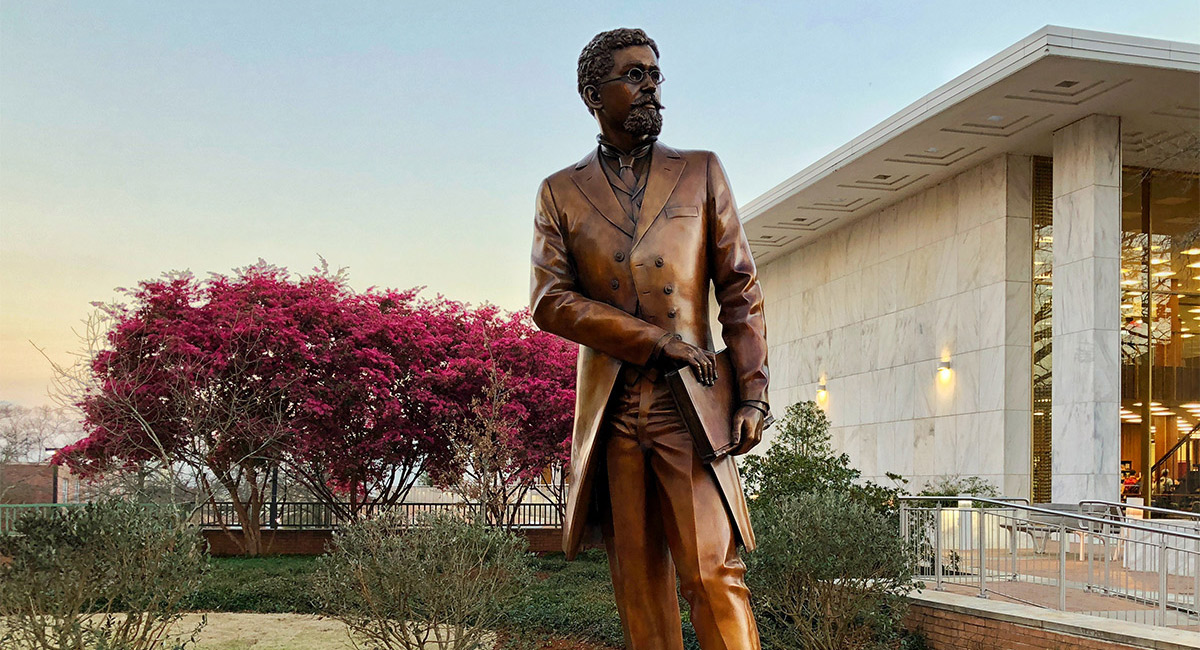 2018
Richard T. Greener Statue
In addition to being the University of South Carolina's first Black professor, Richard T. Greener was Harvard College's first Black graduate and the first Black U.S. diplomat to a country with a majority white citizenry. It's fitting that the statue erected in 2018 to honor him stands 9 feet tall outside Thomas Cooper Library.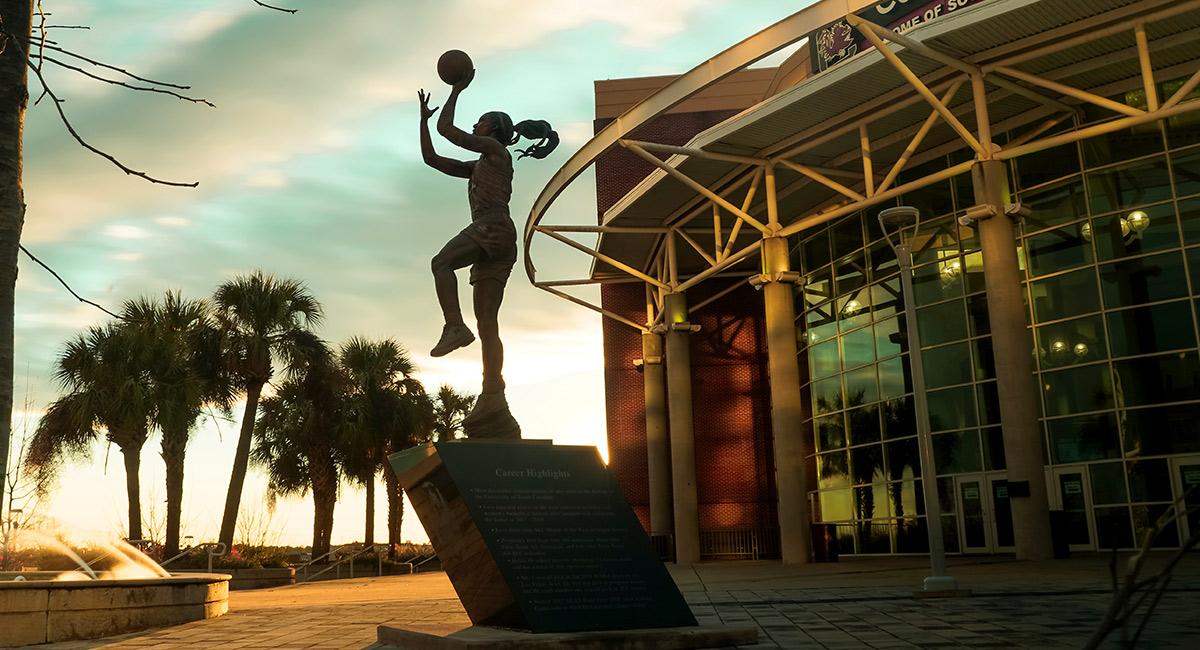 2021
A'ja Wilson Statue at Colonial Life Arena
At the end of her senior season, A'ja Wilson was named National Player of the Year by every entity that bestows that honor annually. Her stellar record at South Carolina speaks for itself, and in January, we unveiled a statue in her honor that will inspire Gamecocks for generations to come.