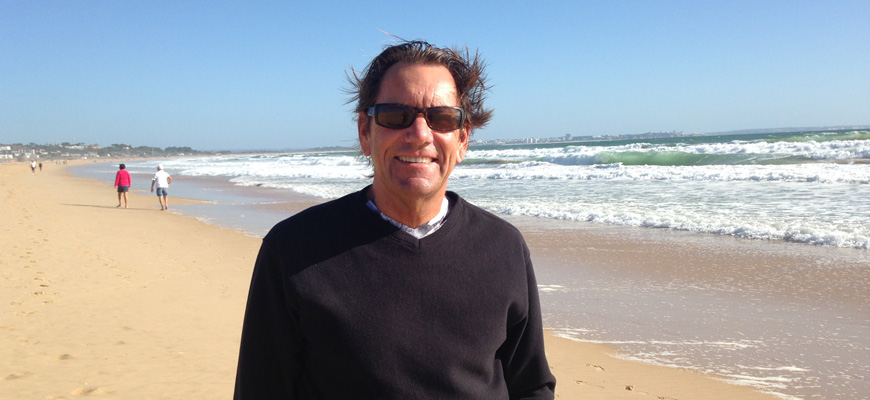 Hindsight 2020: The globetrotter
Gamecocks reflect on how COVID-19 changed their jobs and how they work
---
By Megan Sexton,
msexton@mailbox.sc.edu
, 803-777-1421
---
This summer, Carolinian magazine reached out to a cross-section of alumni, faculty, staff and students to ask how the COVID-19 pandemic has changed their work, and their workplace philosophies. Simon Hudson, who directed the university's Smart State Center of Economic Excellence in Tourism and Economic Development for 10 years, was at a ski resort in Canada when the pandemic ramped up in March 2020. Almost overnight, venues were shuttered and planes were grounded, but Hudson got to work, penning his latest book, COVID-19 and Travel: Impacts, Responses and Outcomes. "It was very clear to me early on that tourism was going to be impacted more than any other sector,' says Hudson. "As much as we love to travel, so does the virus." Now a part-time professor at the university, Hudson has been living in Portugal for the past year.
One thing I've learned as a researcher during this time: It's probably been the easiest time to collect data. Initially it was because this is unprecedented. There wasn't a road map. Everybody was looking for an answer, so people were willing to listen, willing to talk to me. This was my 10th book. It was easier than any other to get case studies and get people to talk.
Nobody was prepared for this, and we're still learning as we go. That was the key for me as a researcher.
Tourism has grown 5 percent a year since the 1950s regardless of recessions or this and that. And we all took it for granted. It is ironic that just before the pandemic I was teaching "over-tourism." That was the buzzword. There were too many tourists. That very swiftly changed to "under-tourism." And it has given the industry time to rethink a little bit.
We've realized how vulnerable the industry is to uncontrollable events. The virus high­lighted how fragile the industry can be. And many destinations have become over reliant on tourism, such as the Caribbean islands. There's a realization they need to diversify.
The tourism industry has had to adapt, and some of those changes will be with us for a long time. We're moving to a low-touch economy. If you don't adapt to the technology, you get left behind. To those people and organizations who still think, "When is tourism going to come back to how it used to be?" It's not. There really is a new normal.
There's a recognition that skills have changed, even in our field, teaching students. Organizations are looking for students and staff with knowledge of technology and also the willingness to be adaptable and flexible. And customer service is critical.
---
Share this Story! Let friends in your social network know what you are reading about
---