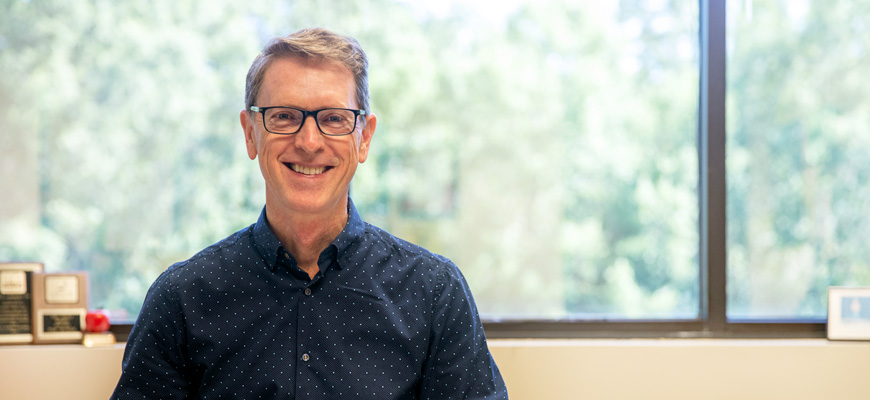 Hindsight 2020: The administrator
Gamecocks reflect on how COVID-19 changed their jobs and how they work
---
By Chris Horn,
chorn@sc.edu
, 803-777-3687
---
This summer, Carolinian magazine reached out to a cross-section of alumni, faculty, staff and students to ask how the COVID-19 pandemic has changed their work, and their workplace philosophies. Tim Bunch, '05 master's, secondary education, is district program coordinator/project developer for the South Carolina Department of Juvenile Justice, which operates a self-contained school district for students ranging in age from 12 to 21. During the pandemic, the district adopted Google Classroom, which allowed teachers to create lessons and activities that can be used by their colleagues across the state. "This has forced, in a good way, our teachers and different departmental subject areas to come together and collaborate on how to best meet the students' needs," he says.
Sometimes it takes a crisis or an overwhelming challenge for innovation and creativity to spark. In our unique situation at DJJ, kids didn't go home because of COVID-19 like they did in every school district across the state. They live here, and we still had to provide all these services for them. We had to rise to the occasion and figure it out.
We couldn't just say, "Oh well, we've got a pandemic, too bad.' One of the things we did is step up our game with respect to technology — this situation expedited it."
I think there's a resiliency that you see in these kinds of challenges where people step up and do things they never imagined doing before. They start to talk to each other and figure out solutions to make things happen. It's a level of collaboration unlike anything I have seen in the history of my being here, and I'm in my 31st year.
These young people who are with us matter, they're not throwaway kids. Their lives do matter and, ultimately, they're going to go back to our communities — they're not going to be in jail forever.
---
Share this Story! Let friends in your social network know what you are reading about
---